David E. Kelley Series The Missing Scores Straight To Series Order From Peacock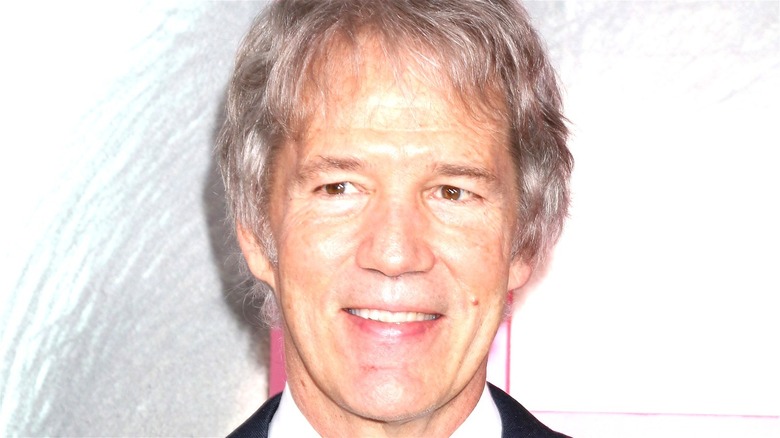 Joe Seer/Shutterstock
Legendary television writer and producer David E. Kelley has been handed the reins to a new show on Peacock, which is based on the Israeli crime novel "The Missing File" by Dror A Mishani. Kelley will be at the helm for eight episodes, with each being an hour long, Variety reports.
Even if you don't know who Kelley is, there's a strong chance you've at least watched or heard of his programs. The award-winning TV mogul has amassed a Mount Everest-sized list of television credits, including "Doogie Howser, M.D.," "L.A. Law," "Chicago Hope," "The Practice," "Ally McBeal," "Boston Public," "Boston Legal," "Big Little Lies," "Big Sky," and "Nine Perfect Strangers." Kelley has also worked in cinema, including writing and producing jobs on the hockey movie "Mystery, Alaska" and the 1999 horror film "Lake Placid."
Peacock ultimately gave Kelley a straight-to-series order for the new show, titled "The Missing," and pegged Keshet Studios and Universal to produce, according to Variety. NBCUniversal Television and Streaming offered up a statement on Monday, October 25, explaining what the premise will be and their hopes for Kelley's involvement.
The Missing will focus on law enforcement, spirituality, and religion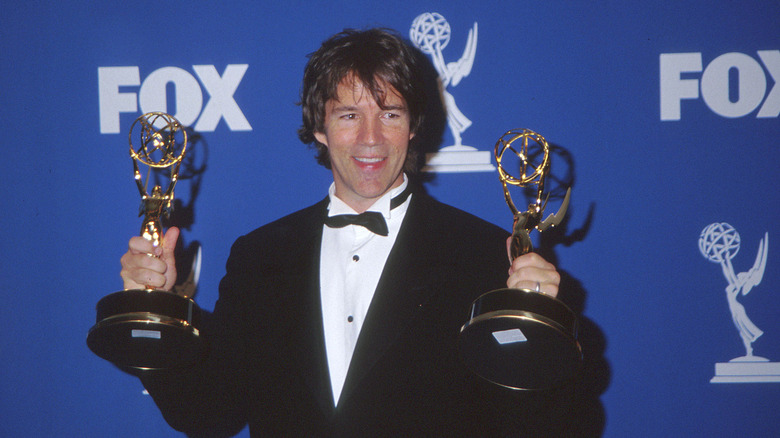 Barry King/Getty Images
Like Drior A. Mishani's book, the plot of "The Missing File" will focus on a deeply spiritual NYPD detective, Avraham Avraham, whose faith in humanity is thrown against the wall when one of his investigations takes an unexpected turn.
"We are incredibly fortunate to bring this series to Peacock audiences led by iconic producer David E. Kelley, who has shepherded some of today's most buzzworthy dramas," explained Lisa Katz, president of scripted content for NBCUniversal Television and Streaming, in a statement. "We're looking forward to partnering with Keshet Studios alongside Universal Television to bring this compelling, soulful mystery to life."
Kelley was reportedly hired to serve as the writer, executive producer and showrunner for "The Missing File." He will be sharing these duties with producing colleague Matthew Tinker and Keshnet Studios' Peter Traugott. "Our lead character, Avraham Avraham, is one we've never seen on TV before," said Traugott in a statement to Variety. "His compassion and approach creates a wishfulment aspect to the show," the producer added. 
Kelley told Variety he was "riveted by Dror's novels and the character of Avraham Avraham, and jumped at the opportunity to bring both to life." In addition to "The Missing File," Kelley is also currently slated to work on HBO Max's "Love and Death" and the Netflix series "The Lincoln Lawyer."