Alec Baldwin's Emotional Response To Halyna Hutchins' Death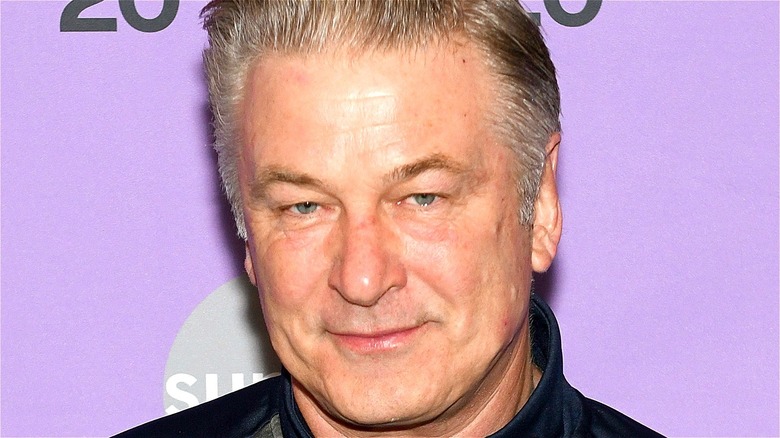 Jim Bennett/Getty
Alec Baldwin has broken his silence after the death of cinematographer Halyna Hutchins on set of their upcoming Western film "Rust." The actor had been firing a prop gun during a scene he was filming on Thursday, October 21, 2021, which resulted in the death of Hutchins and injury of director Joel Souza. 
Baldwin remained quiet on Thursday night following the shooting, but chose to eventually open up on Twitter early Friday afternoon. "There are no words to convey my shock and sadness regarding the tragic accident that took the life of Halyna Hutchins, a wife, mother and deeply admired colleague of ours," Baldwin tweeted. 
A police investigation has been launched into how real ammunition wound up in Baldwin's prop gun, according to authorities (via USA Today). Officials have said that a "live single" round was fired, with Variety reporting that it struck both Hutchins and Souza, though it's unclear where. Both were transported to a local hospital, where Hutchins "passed from the wound," officials said. Baldwin on Friday offered his thoughts on the police probe and whether he would agree to cooperate. 
Baldwin says heart is broken, fully cooperating with police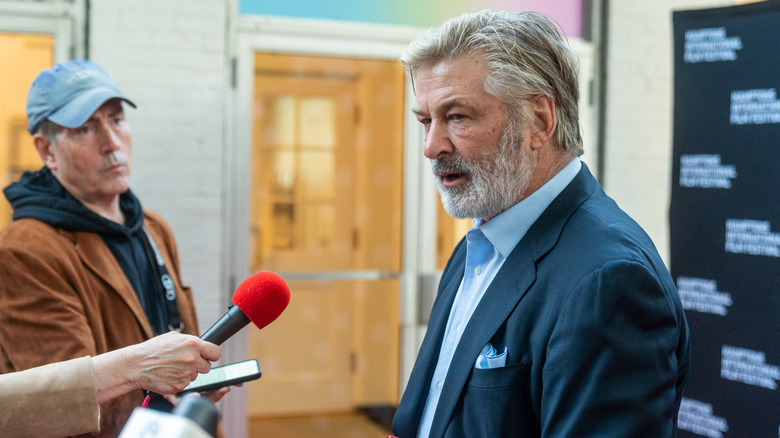 Mark Sagliocco/Getty Images
Alec Baldwin offered his condolences to the family of Halyna Hutchins on Friday before explaining what role he would be playing in the police investigation. According to the Santa Fe New Mexican, Baldwin was spotted outside the Santa Fe Sheriff's Office in tears on Thursday following the shooting. 
"I'm fully cooperating with the police investigation to address how this tragedy occurred," Baldwin tweeted. "I am in touch with [Hutchins'] husband, offering my support to him and his family. My heart is broken for her husband, their son, and all who knew and loved Halyna."
Police officials told the New Mexican that the scene involving Baldwin and the prop gun was filmed at the Bonanza Creek Ranch movie set outside Santa Fe, New Mexico. The location was closed to cast and crew immediately after the shooting Thursday. Authorities said they would be treating Hutchins' death "as we would any other investigation." Production on "Rust" was reportedly halted indefinitely. Baldwin serves as a producer on the film, in addition to starring in it. Recent photos posted on Hutchins' Instagram page showed the director of photography on the Bonanza set. "One of the best parts of shooting a western are mornings like this!" Hutchins wrote in one caption, which was for a picture showing the sunrise. She is survived by her husband Matthew Hutchins and their son Andros.