Chicago Fire's Jesse Spencer And David Haas Reveal Their Conversations About Spencer's Fate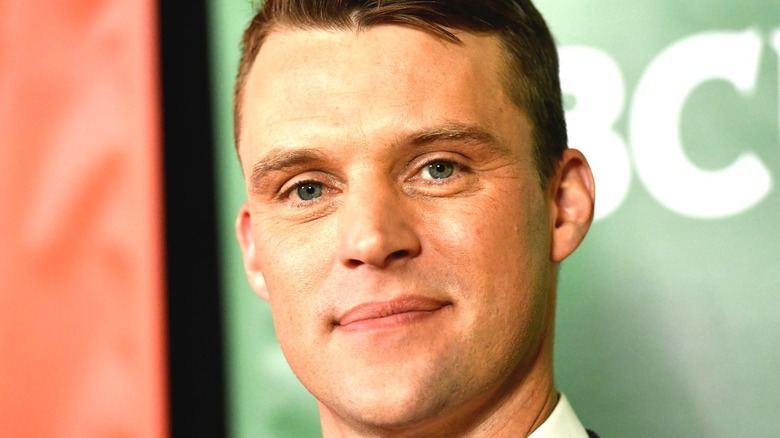 Frazer Harrison/Getty Images
Television actors with recurring roles leave their shows all the time, for all sorts of reasons. It's relatively rare for those reasons to become public knowledge. But in a recent interview, "Chicago Fire's" Jesse Spencer, who plays Captain Matthew Casey on the long-running NBC drama, explained why he recently decided to leave the show.
Spencer has played Casey on all 10 seasons of the show. By the last one, Casey was the officer in charge of Firehouse 51's Truck 81, so he's fought a lot of fires over the years. On the show, Casey just told the crew that he'd decided to move to Portland, Oregon, to take care of Andy Darden's (Corey Sorenson) sons. If you remember back to the "Chicago Fire" pilot, Darden and Casey were close friends who graduated from the academy together. Darden died in the line of duty in the pilot, leaving his sons Ben (Charlie Babbo) and Griffin (Cameron Scott Roberts) in the care of their mother, Heather (Chaon Cross).
The show has been setting up Casey's departure for the last several episodes of Season 10. Recently, Casey visited the boys in Portland to find them living on their own and experimenting with drugs, which prompted Casey to tell Christopher Hermann that he was considering making the move. Casey finally made the call in the show's 200th episode, which is entitled "Two Hundred."
Spencer and "Chicago Fire" showrunner David Haas spoke about Spencer's departure on a Zoom conference call. Here's what they said.
They agreed that Casey should make it to Episode 200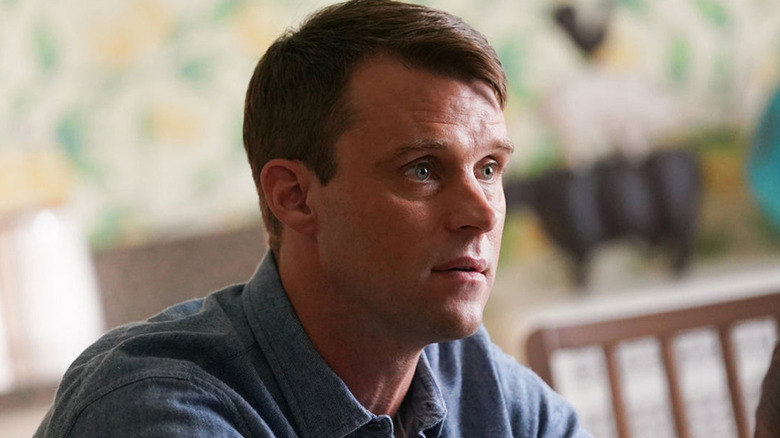 NBC
"I realized I've been doing TV for a long time. I added it up, and I think this year is my 18th year of network television," Spencer told reporters (via TV Line), referring to his 10 years on "Chicago Fire" and the eight years he spent playing Dr. Robert Chase on the hit Fox series "House."
"I called [showrunner] Derek [Haas] and broke him the news, said I thought it was time to leave the show, and he agreed that we should at least get Casey to 200 episodes," Spencer continued. "It was a difficult decision because I've loved the show from the start, but there are other things that I would like to do in the future, and there's some family that I need to take care of, and 18 years is a long time."
For his part, Haas was supportive. "I was, of course, wanting to talk Jesse into staying and coming back," Haas said. "But I was very happy that he gave us five more episodes than just saying at the end of a season, which happens sometimes, too, like, 'I'm out.' That let us bring back a storyline from Season 1, which I know Jesse was excited about when we pitched it to him, to bring back the Darden boys and really tie in the pilot to Jesse's leaving." 
Spencer and Haas both left the door open for Casey to appear on the show in some form, possibly via Zoom calls. In "Two Hundred," Casey and his longtime girlfriend Sylvie Brett agreed to give a long-distance relationship a try. "My home here with my wife is in Chicago, and so I'm still going to be here," Spencer said. "But I'm just stepping back for right now."