We Now Know What The Matrix Resurrections Will Be Rated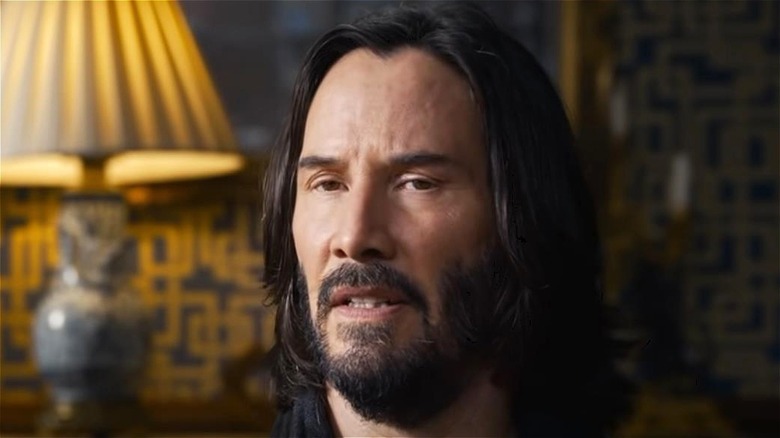 Warner Bros.
"The Matrix Resurrections" is the long-awaited fourth installment in the "Matrix" franchise. Or maybe "long-awaited" isn't even the right term to use, because no one thought there would ever be a fourth "Matrix" movie after the original trilogy concluded with 2004's definitive "The Matrix Revolutions." Maybe "much-anticipated" is more accurate. And now that the film's MPAA rating is out, anticipation is at a fever pitch.
The movie, which comes out December 22 in theaters and on HBO Max, tells the story of Neo's (Keanu Reeves) reawakening to the reality of the Matrix, and his quest to save the real world once again. Here's the official synopsis: "In a world of two realities — everyday life and what lies behind it — Thomas Anderson will have to choose to follow the white rabbit once more. Choice, while an illusion, is still the only way in or out of the Matrix, which is stronger, more secure and more dangerous than ever before" (via WarnerMedia).
If it's anything like the first three movies, "The Matrix Resurrections" will feature mind-expanding science fiction concepts, extraordinary special effects, and death-defying action. And its rating indicates that it will be like the first three movies — at least in the level of violence.
The Matrix Resurrections' rating is not unexpected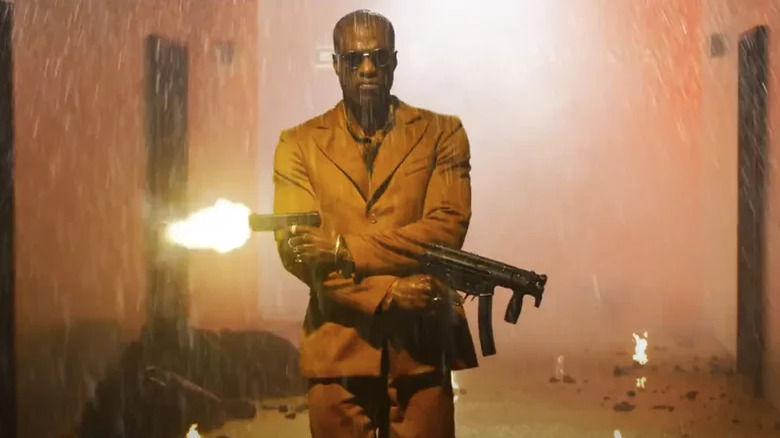 Warner Bros.
According to FilmRatings.com, the official ratings news site of the Motion Picture Association, "The Matrix Resurrections" is rated R for "violence and some language." That's the same rating the ratings board bestowed on the first three "Matrix" movies, though the first three movies had slightly different reasons for that rating. The violence in the original trilogy was described as "sci-fi violence," and the second two sequels also had some sexual content. (We all remember the cave rave in "The Matrix Reloaded.")
The film is directed by Lana Wachowski, who also produced and wrote the screenplay with David Mitchell and Aleksandar Hemon. In addition to Keanu Reeves, the cast includes returning "Matrix" actors Carrie-Anne Moss and Jada Pinkett Smith, and new faces Jonathan Groff, Neil Patrick Harris, Jessica Henwick, Priyanka Chopra Jonas, and Christina Ricci. Yahya Abdul-Mateen II will be taking on the role of Morpheus, who was played by Laurence Fishburne in the original "Matrix" trilogy. Mateen said that his younger version of Morpheus "is on a journey of self-discovery."