James Gunn Talks About Adam Warlock's MCU Future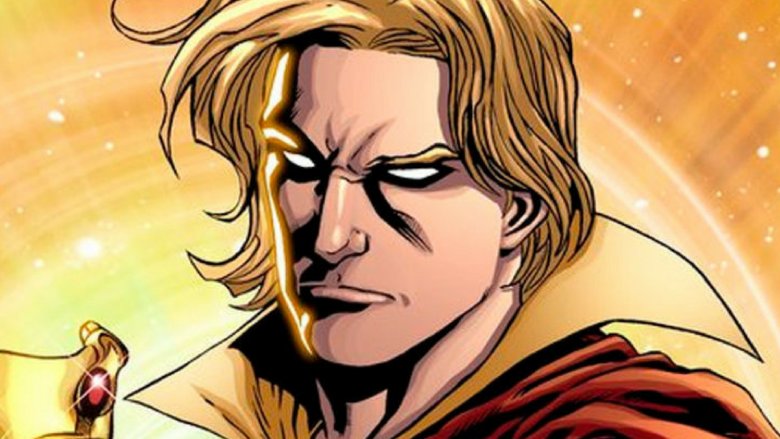 Sorry, everyone, but Adam Warlock won't be showing up in either of the next two Avengers films. Guardians of the Galaxy writer/director James Gunn recently discussed the character's MCU future with IGN, revealing that, while he will pop up at some point "in the future of the cosmic universe," it won't be until after Infinity War and its untitled sequel are complete.
Gunn began teasing fans about Adam Warlock in the first Guardians film, when something that appeared to be Adam's cocoon showed up in the Collector's museum. Gunn admitted to IGN that this was a mistake, considering that that wasn't where Adam's true origins lay. "For me at the time, I was just kind of making up fun stuff to put in the Collector's museum," he said. "I didn't know how seriously people were gonna take Easter eggs."
The director finally offered up the real story behind the character's origin at the end of Vol. 2, showing Elizabeth Debicki's Ayesha creating the character's cocoon and teasing "the next step in our evolution." The scene, instantly a fan favorite, teased the character's introduction without really revealing anything about him, leaving fans waiting to see when his full incarnation will join the franchise (with many hoping it would be in Avengers, as the character plays a big role in defeating Thanos in the comics). Aside from once again shooting down those hopes, Gunn is remaining vague on when Adam will actually appear, although all signs point to the character showing up in Vol. 3, which will serve as the last iteration for the current team of Guardians.
When Adam finally does join the franchise, Gunn says he won't be alone– Ayesha will be returning as well. "She actually is one of my favorite actors I've ever worked with," Gunn said. "I think on this movie, between her and Pom Klementieff who plays Mantis and Chris Sullivan who plays Taserface, they really were three of the best actors I've ever worked with and were all such a joy in this film to deal with. I would love to deal with them again."
You can see Adam's introduction for yourself by heading out to the theater to see Guardians of the Galaxy Vol. 2, which destroyed the box office competition after its release last weekend. Once you do, see an explanation of every scene you saw in the credits.