This Is Joe Minoso's Favorite Episode Of Chicago Fire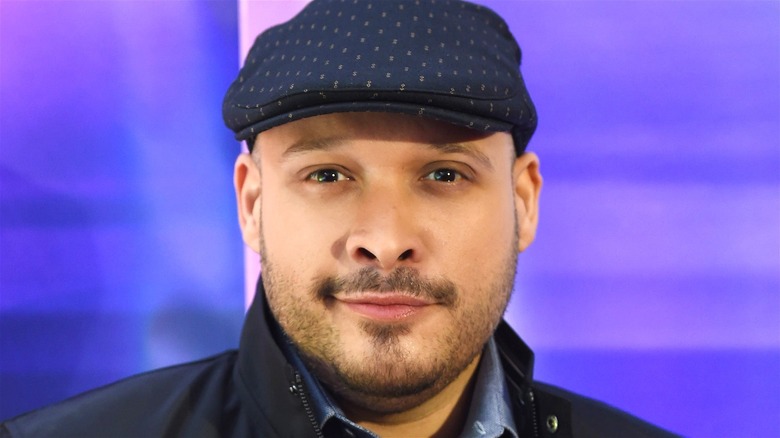 Dimitrios Kambouris/Getty Images
The non-stop action and gripping cliffhanger moments of all three "One Chicago" shows are a big reason this ratings-winning franchise has become destination TV that keeps dedicated fans tuning in every Wednesday night. But the high drama of first responders doing their hero thing doesn't mean there won't occasionally be character revelations that showcase unexpected sides to the hard-driving, lifesaving stars of "Chicago Fire," "Chicago Med," and "Chicago P.D."
Over multiple seasons of interwoven story arcs for the three shows, fans have been treated to more than one shocker moment regarding the secret, and sometimes not-so-secret, lives of the franchises' doctors, paramedics, intelligence officers, and fire department regulars. But one unlikely character revelation seen during Episode 3 of the seventh season of "Chicago Fire" stands out. We guarantee most fans weren't expecting what would become Joe Minoso's favorite "Chicago Fire" episode. And the surprising real-world connection of that reveal makes this surprise that much more special.
Joe Minoso: Zumba titan
NBC
As reported by The Chicago Tribune, the "One Chicago" actors are more than happy to share memorable moments and times they had big fun during episode filming. But for actor Joe Minoso, talking about the scene he truly enjoyed shooting involved a "Chicago Fire" development that no one could've seen coming. Well, no one who wasn't an avid follower of the fitness phenomenon known as Zumba. The episode's setup for the revelation saw Sylvie Brett (Kara Killmer) signing up for a popular Zumba class to help stay in shape and generally just relieve work tensions. Imagine her astonishment when the instructor walks out and it's Joe Cruz! 
Fun fact: off the "Chicago Fire" set, Joe Minoso is an actual Zumba instructor, so he pitched the idea of Cruz working as one part time on the show. "It was more fun watching everyone try to follow me. It was quite possibly the funniest thing I've ever seen," he told the Chicago Tribune. So, amid the awesome, head-spinning fictional exploits and drama viewers get from the three hour "One Chicago" lineup every Wednesday, it's sometimes an unexpected insight into the stars' real-world lives that adds that special level of meaning to the franchise.