Disney Just Dropped Bad News For The Future Of The MCU's Phase 4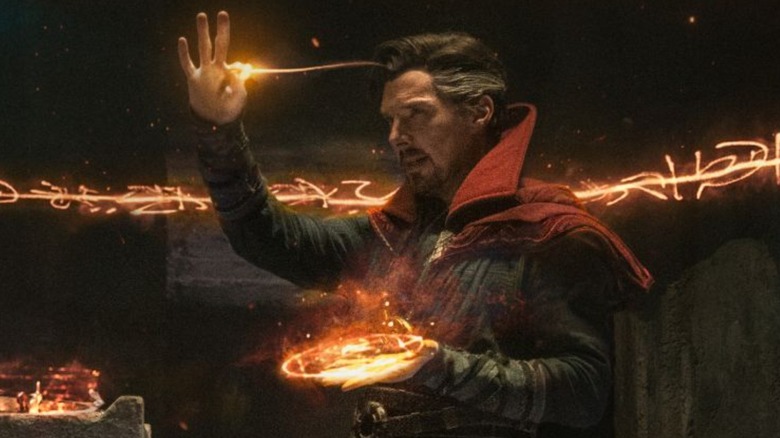 Marvel Studios
Disney's much-anticipated Phase 4 of the Marvel Cinematic Universe has hit a major roadblock, with reported pushbacks for several movies due out in 2022 and 2023 (via Variety). The upcoming slate of films had already been hampered by widespread delays related to COVID, so fans will have to wait even longer now to see what Marvel has up its sleeve for Phase 4. 
The first MCU movie that was moved was "Black Widow" — from May 1, 2020, to July 2021 — followed by "Eternals" and then "Shang-Chi and the Legend of the Ten Rings," which were moved from 2020 to 2021 as well (via Variety). In addition, "Doctor Strange in the Multiverse of Madness" got pushed back from May 7, 2021, to March 25, 2022, prompting "Thor: Love and Thunder" to also get the shove (via The Hollywood Reporter). Now, everything has changed yet again. Here's what the new release dates will be and why the movies are being delayed in the first place.
Multiverse of Madness, Love and Thunder, Wakanda Forever all moved back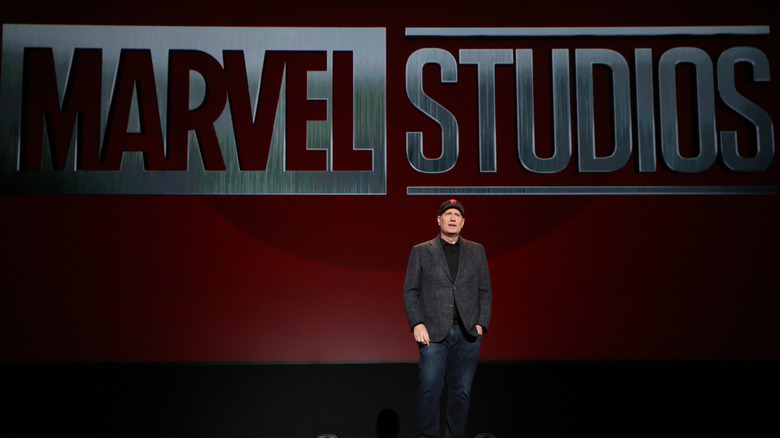 Jesse Grant/Getty Images
All of the previously mentioned Marvel films will be getting moved back yet again, with sources telling Variety and Deadline that the delays are due to production issues — not COVID this time around. "Doctor Strange in the Multiverse of Madness" will now be released on May 6, 2022; "Thor: Love and Thunder" on July 8 instead of May 6, 2022; "Black Panther: Wakanda Forever" from July 8 to November 11, 2022; "The Marvels" from Nov. 11, 2022, to February 17, 2023; and "Ant-Man and the Wasp: Quantumania" to July 28, 2023, after being originally slotted for a February 17, 2023 release. 
Disney sources told Variety that box office returns from Marvel Studio's latest movies, "Black Widow" and "Shang-Chi and the Legend of the Ten Rings," played no role whatsoever in the pushbacks. Instead, it was a cascade of issues related to the filmmaking process. According to Deadline, problems with production and various filmmakers "contending with finishing scenarios" is ultimately to blame. 
Only one Phase 4 MCU movie will reportedly keep its May 5, 2023 release date — "Guardians of the Galaxy Vol. 3." Elsewhere, two untitled projects that were supposed to come out in 2023 were scrapped altogether. The next film to be released as part of Phase 4 will be "Eternals" on November 5, 2021.