Black Panther: Wakanda Forever Hits A Huge Production Milestone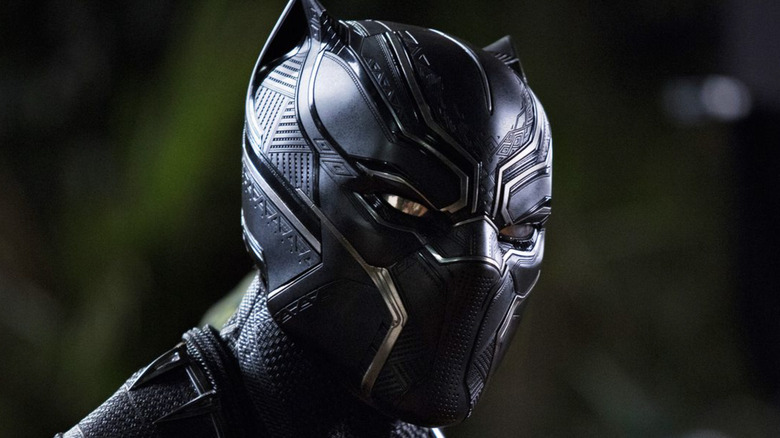 Disney/Marvel Studios
Marvel's "Black Panther" made movie history in more ways than one when it hit theaters in 2018 — it was the first superhero movie to be nominated for Best Picture at the Oscars, the highest-grossing film directed by a Black filmmaker, and the ninth-highest-grossing film of all time, according to Box Office Mojo. It's also considered by many Marvel fans to be one of the best movies in the Marvel Cinematic Universe, thanks to its beautiful cinematography, action-packed sequences, and stellar cast.
The follow up film, titled "Black Panther: Wakanda Forever," has been in talks as early as 2018, though fans have wondered who would fill the titular character's shoes after the beloved star Chadwick Boseman died due to complications from stage IV colon cancer. There have been many rumors as to who will become the next hero in the "Black Panther" franchise, but the only thing we know for sure is that Boseman won't be recast or replaced by CGI. Though production on the newest "Black Panther" film has been mostly quiet, fans recently got an exciting update on the highly-anticipated sequel.
Production has finally begun on Black Panther: Wakanda Forever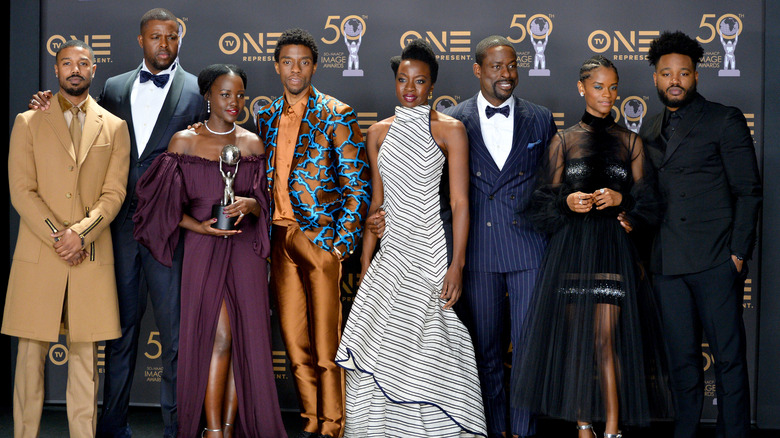 Shutterstock
Fans of "Black Panther" finally have an update on the status of "Black Panther: Wakanda Forever" — production has officially started. According to Variety, Marvel Studios chief Kevin Feige announced that production has begun at Pinewood Studios in Atlanta, Georgia. Feige said a few words about the upcoming film and how Marvel intends to honor Boseman with the sequel: "It's clearly very emotional without Chad. But everyone is also very excited to bring the world of Wakanda back to the public and back to the fans. We're going to do it in a way that would make Chad proud."
Though fans don't know very many specifics about "Black Panther: Wakanda Forever," it's sure to be just as action-packed and touching as its predecessor. We do know that Ryan Coogler is returning to write and direct, and it's set to premiere on July 8, 2022, according to Deadline. While Boseman sadly will not reprise his role, many of the "Black Panther" stars are expected to return, including Danai Gurira, Letitia Wright, and Lupita Nyong'o.