When Will Heartland Season 14 Be On Netflix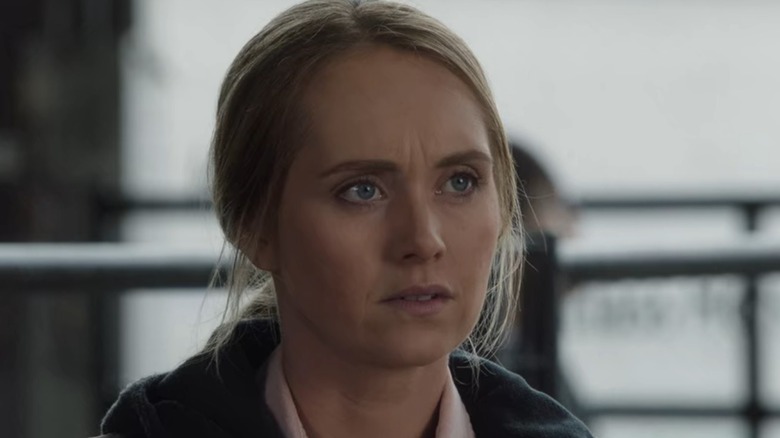 CBC
If you're a US fan of the Canadian TV drama "Heartland" you have a lot to look forward to in the future. Season 14 aired on CBC in early 2021 and Season 15 began its run on October 17. That's certainly good news, but it's also a bit of a tease as, at the time of writing, Netflix only has up to Season 13 available on its US platform. That begs the question of when American audiences will finally be able to catch up on the latest episodes.
The long-running series is the stuff of Netflix binge-watching legend. "Heartland" tells the story of two sisters who live on their family's ranch in rural Alberta, Canada. During the course of the show's nearly 15 years on air, there has been romance, dramatic snowstorms, triumphant rodeo performances, plane crashes, and wildfires. And that's just the first 13 seasons. Season 14 no doubt has plenty more ranch drama in-store, which is why fans are so eager to see it.
Unfortunately for those looking to reunite with Amy (Amber Marshall) and Lou (Michelle Morgan), you'll likely be in for a bit of a wait. US Netflix hasn't set a premiere date for Season 14 yet but there's reason to believe it won't be until spring 2022 at the earliest. Here's why.
Why Season 14 of Heartland likely won't be hitting US Netflix until 2022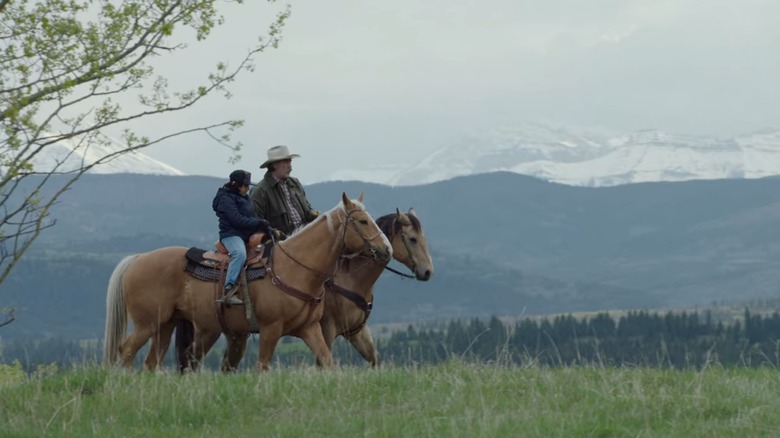 CBC
Often when a newer season of a show takes forever to hit Netflix, the reasons for why feel nebulous and arbitrary. With "Heartland," though, there's a very clear explanation that also gives us an idea of when to expect Season 14 to finally hit the streamer. Unfortunately, it's not a timeframe that many fans outside of Canada will be happy with.
According to What's On Netflix, as far as the US is concerned, Seasons 14 and 15 of "Heartland" are currently under exclusive contract with UPtv, a basic cable network that also has its own streaming service. That means that so long as the new seasons are exclusive to UPtv, they won't be appearing on Netflix. The good news is that this contract won't last forever, but the bad news is that, as of now, it's in effect until March 2022.
What this means is that the earliest we might see Season 14 of "Heartland" on US Netflix is spring 2022. We say "the earliest," as Netflix hasn't clarified when their US platform will get the show. It could be as soon as the exclusivity contract is up with UPtv, but we may be in for an even longer wait.
You can always stream the episodes on UPtv or go back to the beginning and re-watch Seasons 1-13 on Netflix.