Here's How You Can Watch Every Season Of Heartland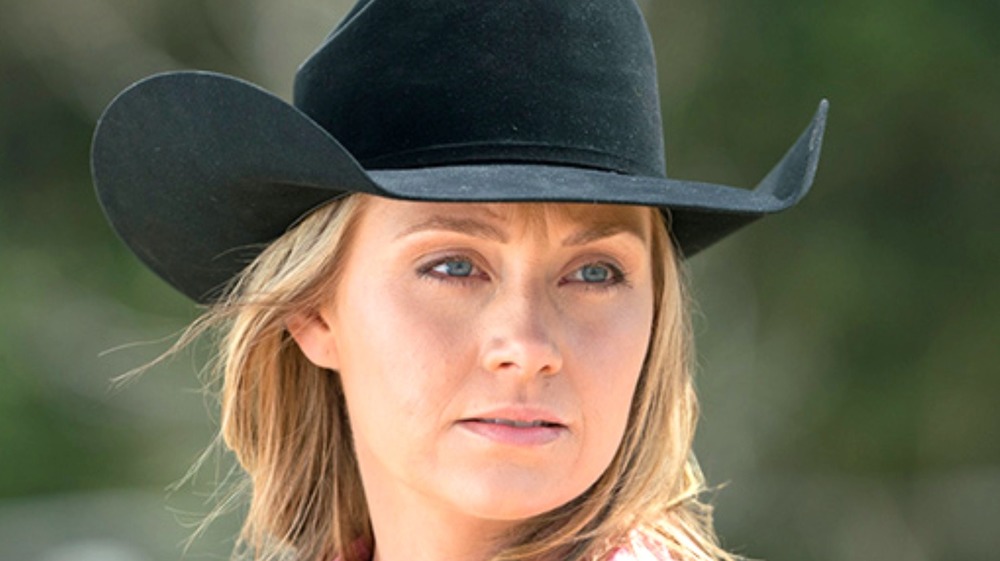 CBC
So you're thinking of watching Heartland again — and really, who can blame you? Everyone is still stuck inside, and it is the longest-running hour-long television drama in Canadian history, with some 220 episodes under its belt after a run of 14 seasons. It's won or been nominated for Canadian Screen Awards, Director's Guild of Canada awards, and just about every other television trophy with a reference to the great white north in the title. It even has a backlog of celebrity cameos, with appearances from Tatiana Maslany, Stephen Amell, and — get this — Jeff Roop. Yes, the Jeff Roop. 
Heartland tells the ongoing story of Amy, a young woman who recovers from a debilitating car accident while working to rehabilitate abused horses. Based on a series of books, the television program shows no signs of stopping any time soon. And with an extensive back catalogue of previous seasons, along with hopefully more to come, Heartland is a solid choice for anyone looking to give their body a forever home on the couch.
But in a world hip-deep in streaming services, figuring out just where to start can be an intimidating proposition. Luckily for you, we're here to help.
Heartland leads its viewers to streaming platforms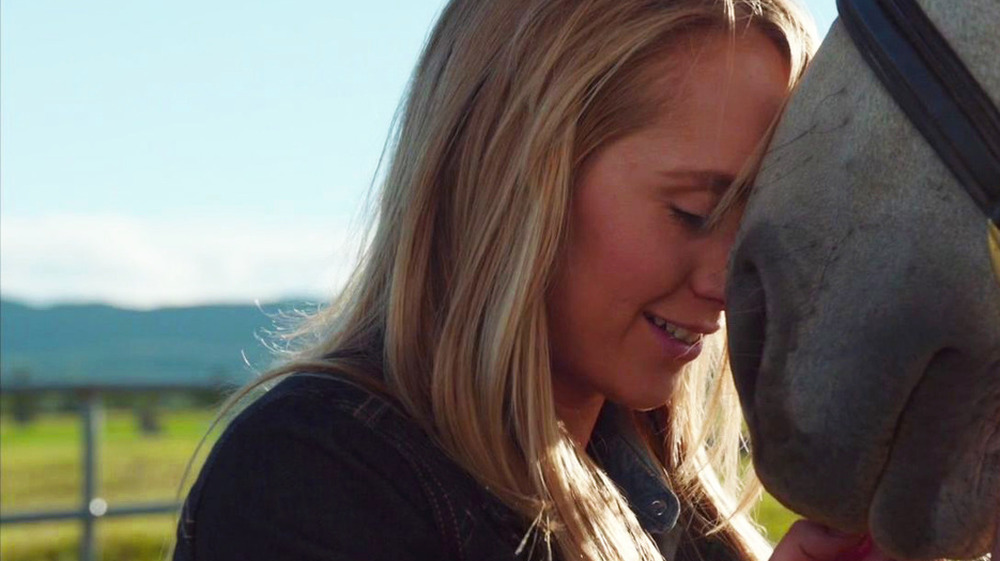 CBC
At present, your easiest means of watching Heartland from its debut and on through the 13th season comes courtesy of Netflix. For the low price of an $8.99 per month basic subscription, viewers can be transported to the magical, far-off world of Alberta, Canada for more than a decade's worth of naturalistic animal rehab and equestrian drama. Every completed season is currently available to stream on the platform.
Additionally, audiences also have the option of signing up for YouTube TV, where a $65 monthly subscription will provide you with not just Heartland, but a number of other classics from the Canadian Broadcasting Company. It may be worth mentioning that, for roughly the same cost, you could technically buy your own badly injured horse and live out the crux of the show from inside your eighth floor apartment. 
Finally, if you're looking to power hour your way through more than 200 episodes in less than a week, Amazon Prime Video also offers Heartland as part of their UP Faith and Family subscription bundle. It's free for seven days, and $4.99 per month after that. Another subscription on Amazon, Hallmark Movies Now, offers a similar Heartland-laden first-week-free plan for $5.99 a month. Meanwhile, for the discerning collector with a spacious home media cabinet, seasons one through 12 of the show can be purchased on DVD for a $179 pittance on Amazon.