Get A Terrifying First Look At Stargirl's Special Episode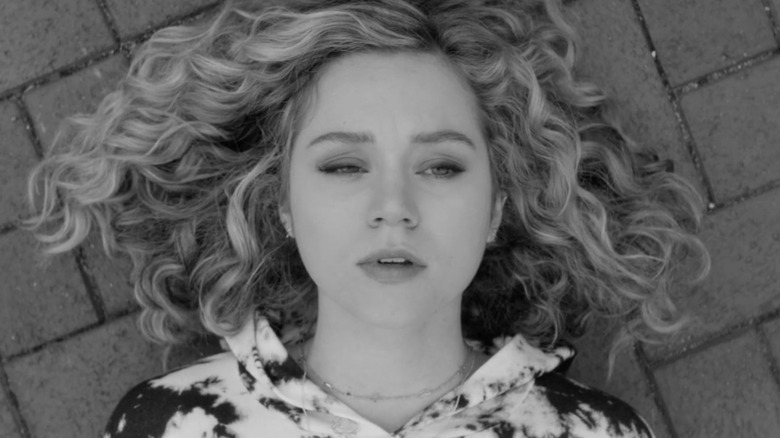 WB/IGN
Fans of the WB's "DC's Stargirl" were treated to an epic sneak peek of an upcoming special episode during today's DC Fandome. Created by Geoff Johns and based on the comic book character he co-created with Lee Moder, the series (renewed for a third season this past May) follows a new generation of superheroes known as the Justice Society of America, led by high schooler Courtney Whitmore (Brec Bassinger). At today's live event, viewers caught a glimpse of what's to come in this Tuesday's episode, which sees the series' star trapped in a black-and-white universe while her life outside remains under threat. 
In the teaser, a helpless Pat Dugan (AKA S.T.R.I.P.E, played by Luke Wilson) watches his stepdaughter superhero as she slips through his grasp into The Shadows, her trendy tie-dye sweatshirt disappearing into a puddle of menacing, mercurial black goo. From there on out, things get quite a bit creepier.
Stargirl meets the Twilight Zone in this latest teaser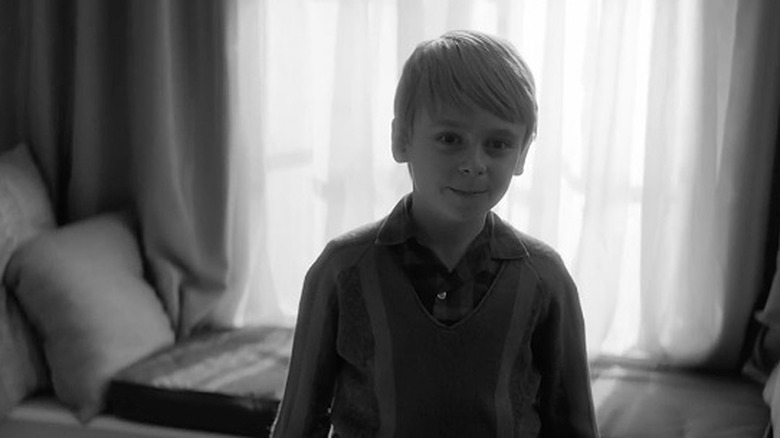 WB/IGN
After watching her family mourn what could be the young hero's death, we see Courtney wake up in a Twilight Zone version of Blue Valley, where a suited up, dagger-wielding Cindy Burman (Meg DeLacy) as the super villain Shiv tells her, "You see everything as black-and-white." The eerie, old school horror atmosphere of The Shadows, the presence of the show's darkest villain yet, and the impressionistic glimpses of Tuesday's plot are far from the most goosebump-inducing moment in the teaser. 
"You can't escape," a child's voice says ominously — "I've tortured your friends...and your family." Courtney comes face-to-face with this squeaky-voiced villain only to discover that he appears as one of the horror genre's most terrifying tropes: a towheaded, wide-eyed little boy in a sweater vest. "Do you want to play a game?" he asks, before viewers are treated to the always unnerving sound of a child's voice singing "Twinkle Twinkle Little Star," but in the sort of slowed-down cadence usually reserved for video game and movie trailer remixes. You can view the teaser in all its hair-raising glory on DC's official Twitter and decide for yourself if our heroine stands a chance of making it out of this particularly unsettling setting alive.