Stargirl's Luke Wilson 'Never Got' Owen Wilson's Loki Series
Thanks to their early involvement in Wes Anderson's movies, Owen and Luke Wilson have shared the screen several times in films such as "Rushmore," "The Royal Tenenbaums," and "Bottle Rocket." In "The Royal Tenenbaums," their characters, Richie (Luke Wilson) and Eli (Owen Wilson), even weirdly vied for the affection of Richie's adopted sister Margot (Gwyneth Paltrow).
Now, the brothers are involved in a very modern rivalry, with Luke appearing as Pat Dugan in the DC Universe's "Stargirl" and Owen playing Mobius M. Mobius on the MCU's "Loki." However, during a recent virtual press conference for "Stargirl," Luke said that neither brother ever took that rivalry too seriously, and the two even shared a home while they were both filming on their respective shows (via Entertainment Weekly).
If there were any shots fired at all at that press event, it was regarding Luke's ongoing confusion about the plot of his brother's series. Here is why Luke Wilson never fully understood what was going on in the MCU series "Loki."
Luke Wilson may not have understood Loki, but he knows his brother enjoyed working on it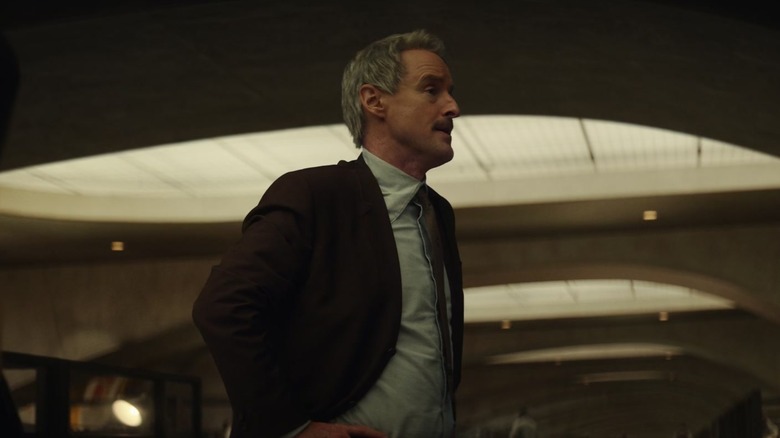 Marvel Studios/Disney+
The two brothers ended up living together because "Stargirl" filmed many of its scenes in Georgia, per 11Alive, as did "Loki," which created the familiar-looking TVA building from the Atlanta Marriott Marquis. This meant the two were able to spend an entire month sharing a house, although this apparently wasn't enough time for Luke Wilson to understand what exactly was going on in "Loki."
EW reports that Luke said he "never did understand the plot of 'Loki,' ... I had it explained to me a number of times. Never got the plot of it." There is a chance that Luke was joking, as the same EW article does note that he made his remarks "with a smile." Of course, "Loki" is a multiverse-spanning approach to the MCU, which may need an explanation, so he could also be totally serious.
Luke went on to comment on the brothers' shared experience appearing in a superhero universe: "Like me, he had not worked on a superhero project and had not worked on a show before, but I know he had a great time and really enjoyed working with Tom Hiddleston." 
While Luke might need a bit more guidance to understand the plot of his brother Owen's show, plenty of fans did not, as "Loki" got the incredible news that the show had been renewed for a second season on Disney+ shortly after the finale aired. Maybe those episodes will make more sense to Luke.