What Ever Happened To The Cast Of The Craft?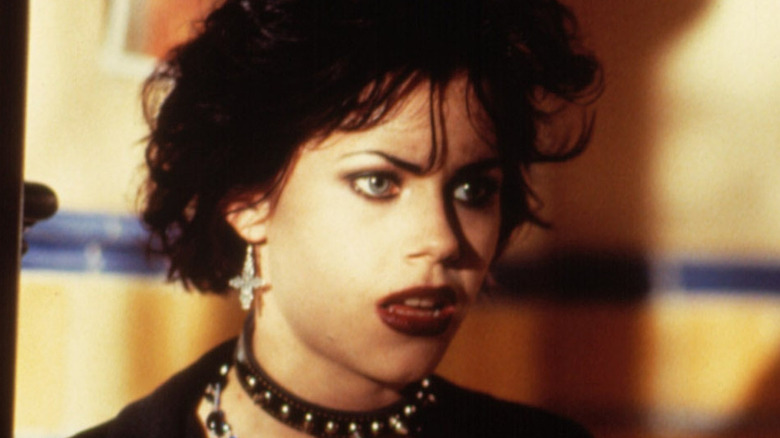 Columbia Pictures
In 1996, Columbia Pictures released a movie that would inspire thousands of young women to buy black nail polish and hit their local libraries for all manner of tomes dealing with paganism and the occult at a time before neither Hot Topic nor the internet had reached their respective peaks. At least, that's our guess as to the immediate effect "The Craft" had on the zeitgeist. The film by writer-director Andrew Fleming may not have inspired rave reviews from critics up its release — it sports a middling 57% critics score on review aggregator Rotten Tomatoes — but it has inspired an enduring cult following with which the coming-of-age supernatural horror jaunt is still popular some two and a half decades later.
"The Craft" tells the tale of a teenage girl who's, shall we say, spiritually gifted. Sarah Bailey transfers to a private school in Los Angeles and befriends a trio of like-minded gals, all of whom are aspiring witches. While her new friends have been researching and training, putting in time at the old witchcraft gym, Sarah comes by her powers naturally, which will of course become a point of contention with Nancy, the presumptive leader of the pack. Nevertheless, with all four compass points now accounted for, members of the newly-formed quartet all develop powerful magic abilities, but some of them lack the discipline to use them responsibly.
It's been a couple of decades since that tale of witchcraft first came out, and some of the film's actors have gone on to enjoy successful careers. Here's what happened to the cast of "The Craft."
Robin Tunney played Sarah Bailey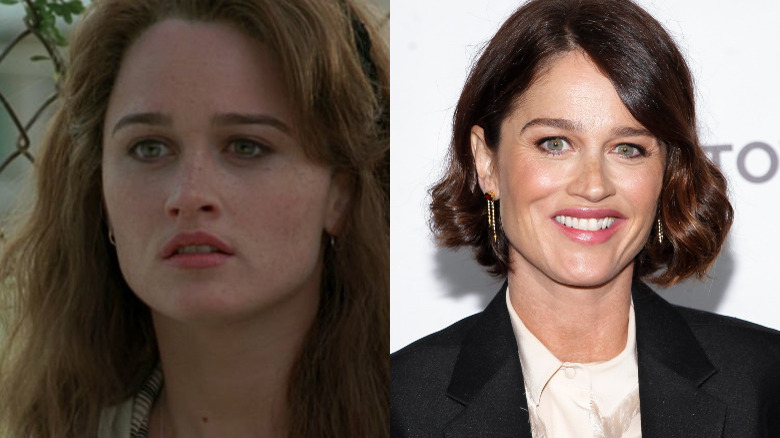 Columbia Pictures / Tibrina Hobson/Getty Images
Sarah Bailey, as played by Robin Tunney, is a bit unsure of herself. She doesn't know how or why she's able to do the things she can do — spoiler alert: her late mother was a witch as well — so she's a bit reticent to fully embrace her abilities. While pal Nancy might see that as a sign of weakness, it's more a matter of fear — a fear of losing control and hurting those around her with her powers, which is decidedly not weakness.
Following "The Craft," Tunney got another dose of the supernatural in 1999 with the so-bad-it's-amazing "End of Days." She plays the role of Christine York, an unwitting would-be broodmare for the Devil (Gabriel Byrne), who intends to conceive with her the antichrist — but not if Arnold Schwarzenegger has anything to say about it! For 2000's critically panned "Vertical Limit," Tunney took on the role of Annie Garret, a mountain climber trapped by an avalanche while attempting to make it up the intimidating K2, prompting a rescue mission by her brother, Peter (Chris O'Donnell).
Tunney later appeared in 2006's period crime drama "Hollywoodland," which told a fictionalized version of the death of Superman actor George Reeves (Ben Affleck); her character, Leonore Lemmon, was Reeves' fiancee at the time of his death by apparent suicide. In 2008, Tunney took up the role of Teresa Lisbon, boss and love interest to the title character on USA's procedural drama "The Mentalist." She recently had a lead role as Maya Travis on ABC's ill-fated legal drama "The Fix."
Fairuza Balk played Nancy Downs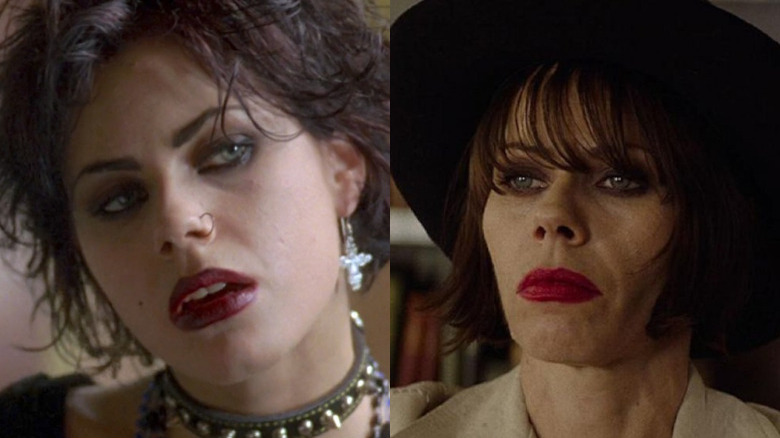 Columbia Pictures/ Amazon Prime
Oh Nancy, you poor thing. It's not enough for the character played by Fairuza Balk to get what she wants twice over, in the form of her stepdad dying and her mother cashing in big on the life insurance; she wants to have it all, so she tries to invoke the spirit because she just can't stand the fact that Sarah, a natural witch, is better than her. Well, that and she clearly has jealousy and revenge on her mind, going after the swooning Chris based on their shared history.
The same year "The Craft" hit theaters, Balk washed off the goth makeup and popped in some costume incisors for the role of Aissa in the remake of "The Island of Dr. Moreau." She played the adoptive daughter of the title character (Marlon Brando), a cat-human hybrid who's, perhaps, more human looking than some of her fellow Beast Folk. Two years later, Balk brought to life another complicated, power-hungry young woman with heavy eye makeup; for 1998's "American History X," she played Stacey, the aggro soon-to-be ex-girlfriend of recently released and reformed Neo-Nazi skinhead Derek Vinyard (Edward Norton). The very same year, she took on the decidedly lighter role of Vicki Vallencourt, love interest to Bobby Boucher (Adam Sandler), in the sports comedy "The Waterboy."
In 2015, Balk landed a recurring role on the Showtime drama "Ray Donovan," playing a prostitute named Ginger who becomes friends with the title character's father Mickey (Jon Voight). In Amazon's spinoff series "Paradise City," Balk plays the role of Lizzie Thomas, the grandmother to Faith, the daughter series lead Johnny Faust (Andy Biersack) has with a former one-night stand.
Neve Campbell played Bonnie Harper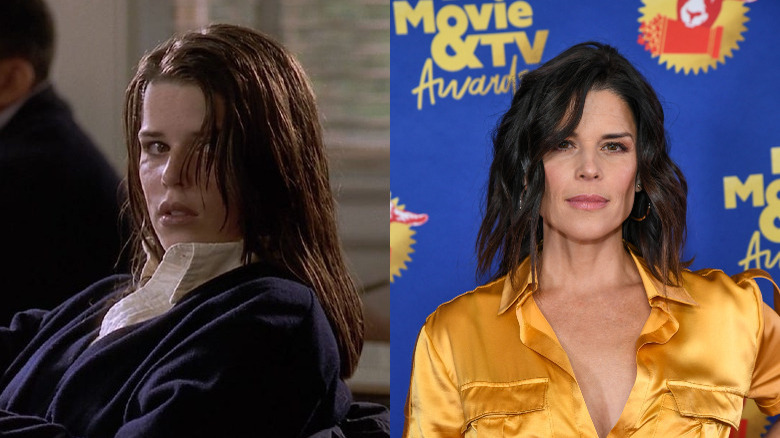 Columbia Pictures / Kevin Mazur/Getty Images
Bonnie Harper, as played by actor Neve Campbell, is initially on the quiet side. Covered in mysterious burn scars, she does her best to hide as much of her body as possible and is receiving a series of sub-dermal treatments to try to reduce the scarring. When Sarah shows up and the witches have their fourth, she wants her scars gone for good and gets exactly that, plus a massive dose of newfound confidence in her body and looks overall — which aligns with the film's motifs of female empowerment in a sort of shallow fashion.
"The Craft" really put Campbell on the path to being a '90s it-girl. The same year it came out, she starred as protagonist Sydney Prescott in the teen horror flick "Scream" from acclaimed director Wes Craven. Campbell went on to reprise the role for the 1997 sequel "Scream 2," returning to it twice more in 2000's "Scream 3" and 2011's "Scream 4." She will appear in 2022's fifth "Scream" film, the first installment not helmed by Craven, following his death in 2015.
In addition to the teen horror film genre, Campbell has found success on the small screen, including the main cast role of Julia Salinger, one of a handful of orphaned children living together on the popular drama "Party of Five." She also enjoyed a recurring role as LeeAnn Harvey on Netflix's political thriller drama "House Of Cards," playing a strategist who helps further first lady Claire underwood's (Robin Wright) political aspirations.
Rachel True played Rochelle Zimmerman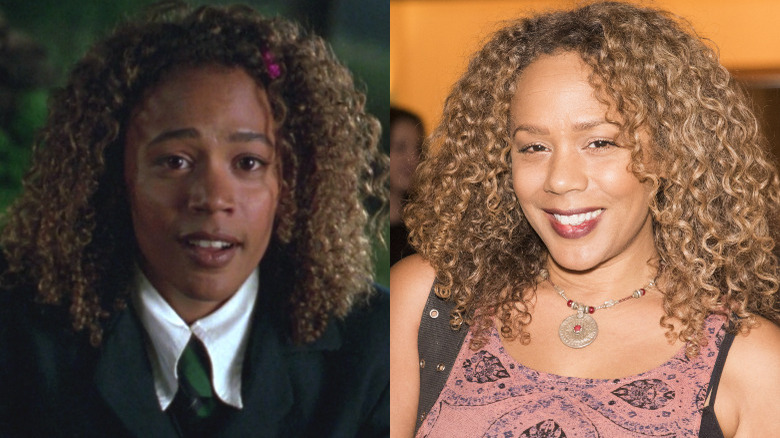 Columbia Pictures / Eugene Powers/Shutterstock
Rochelle Zimmerman, as played by Rachel True, rounds out the quartet of young magical adepts as the only member involved with any school-sanctioned extracurriculars. In addition to dabbling in witchcraft, she is also a member of the school's diving team, though that's a source of both drama and trauma, given the bullying she endures by the likes of teammate Laura. Laura's racist taunts lead Rochelle to seek revenge, and she causes the superficial pretty girl to lose her hair and become despondent, a vengeance about which Rochelle seems increasingly unsure as it progresses.
Two years removed from "The Craft," True joined the cast of "Half Baked." In the dim stoner comedy, she played the super cleverly named Mary Jane Potman, the love interest who forces protagonist Thurgood Jenkins (Dave Chappelle) to choose between sex or smoking weed. Beginning in 2002, True took on the role of Mona Thorne in the UPN sitcom "Half & Half," which followed her character and foil half-sister Dee Dee (Essence Atkins), who become friends when they, by chance, begin renting in the same apartment building. True appeared on the show throughout its entire four-season run before it was canceled.
In the years since, True has appeared in several made-for-TV films, notably as Jonni Valentine, first officer aboard Flight 209, which is beset by airborne sharks in "Sharknado 2: The Second One," in 2014. The same year, she appeared in "Blood Lake: Attack of the Killer Lampreys" as Marcy, a member of the fish and wildlife service who falls prey to the title monsters.
Skeet Ulrich played Chris Hooker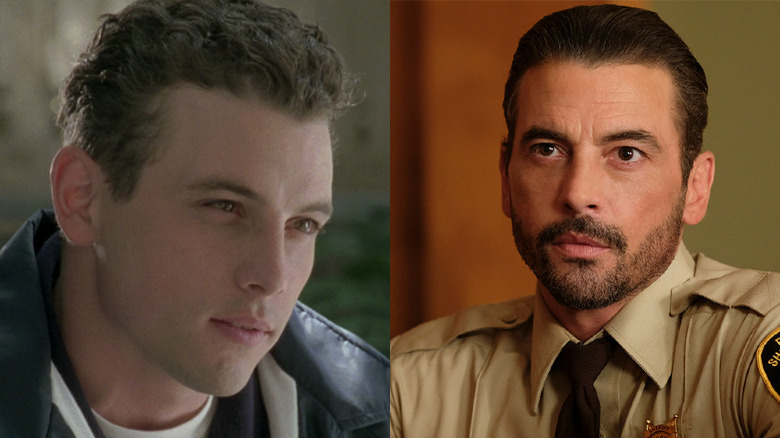 Columbia Pictures / The CW
Actor Skeet Ulrich took on the role of the repugnant Chris Hooker. Like many archetypal campus king characters, Chris maintains a good guy persona when the occasion calls for it, feigning innocence and side-stepping the truth like an All-American running back. That is, until he doesn't get what he wants, which is when the charm turns off and the mean-spirited bully comes out. Sarah manages to tame him, in a manner of sorts, with a love spell, though it, too, has disastrous results when Chris becomes obsessed and dangerous.
Ulrich has a prolific run in the mid '90s, with "The Craft" serving as one of five films in which he appeared in 1996 alone. Later that year, he joined co-star Neve Campbell in the franchise-launching "Scream," though his character didn't enjoy the same longevity as hers. Ulrich played Billy Loomis, Sydney Precott's boyfriend and initial murder suspect. He reveals himself to have been one of two killers, with friend and co-conspirator Stu (Matthew Lillard), all along — before Sydney shoots him in the head, of course. The actor went on to appear as Vincent, the model-turned-assailant in 1997's acclaimed "As Good as it Gets."
Two decades later, Ulrich took up the role of Forsythe Pendleton Jones II, reformed criminal, father to Jughead and eventual sheriff of the titular town on the CW's "Riverdale." He played the role for five seasons before departing the series; Ulrich departed "Riverdale" because he "got bored creatively" (via Variety).
Breckin Meyer played Mitt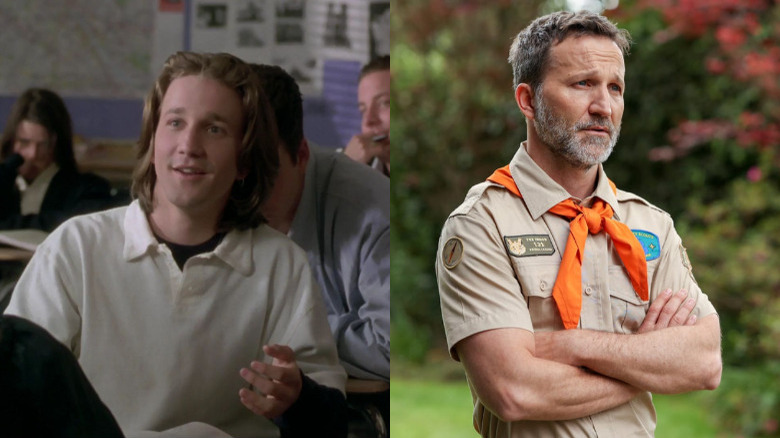 Columbia Pictures / NBC
Mitt, a supporting character so vapid he doesn't merit a surname, is brought to life in "The Craft" by actor Breckin Meyer. He's the typical slacker jokester, always ready with a quip and eager to support friend and alpha dog Chris in whatever hijinks he's got cooking. Of course, once Chris goes head-over-heels for Sarah after having deceitfully slut-shamed her to the entire school, Mitt targets him as well. He's seemingly got nothing but wisecracks to offer, until he gets an eyeful of a scar-free Bonnie, that is — though that simply furthers his character's shallow nature.
In 1998, Meyer appeared in "54" alongside fellow '90s up-and-comer Ryan Phillippe, with the two playing bartenders Greg and Shane, respectively, at the infamous New York City hotspot. In 2000's sophomoric sex comedy "Road Trip," he landed the lead role of Josh Parker, a man about campus who's forced to travel across the country in order to stop a sex tape he made with another girl from being delivered to his long-distance girlfriend. Meyer played lawyer Nick Schaffer in the 2001 comedy "Rat Race," one of several people manipulated by billionaire Donald Sinclair (John Cleese) to race across the desert from Las Vegas to New Mexico in the hopes of winning $2 million.
On the small screen, Meyer played Jared Franklin, one half of the title duo on "Franklin & Bash," on which he and fellow unorthodox attorney Peter Bash (Mark-Paul Gosselaar) engage in legal hijinks. He joined "The Craft" co-star Robin Tunney in the 2019 legal drama "The Fix," playing semi-weasly L.A. district attorney Charlie Wiest.
Christine Taylor played Laura Lizzie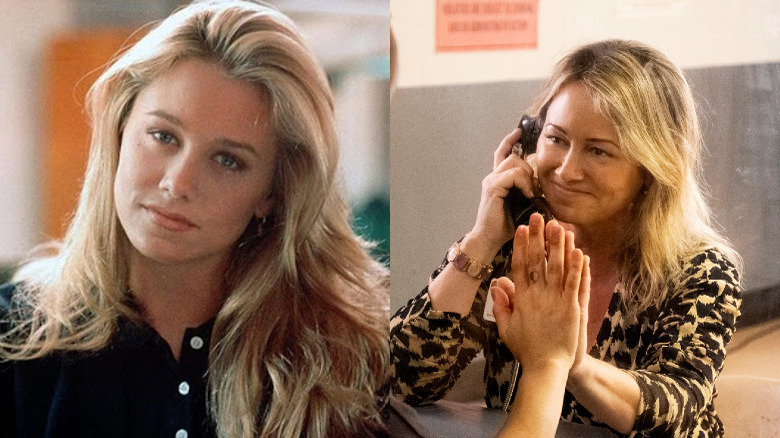 Columbia Pictures / Jon Pack/Turner Entertainment Networks
Laura Lizzie, as played by Christine Taylor, is kind of the worst. She's openly and unapologetically racist to Rochelle, taunting the young Black woman and deriding her hair as "nappy." We won't get into Laura's choice of epithets, but it's not good. From yelling "Shark!" in the middle of Rochelle's dive to just all-around nastiness, Laura's eventual comeuppance is satisfying, if not a bit guilt-inducing.
Outside of that role, we assume Christine Taylor is perfectly nice. Why else would Ben Stiller have married her in 2000 (per E! Online)? After all, they hadn't even appeared together in 2001's "Zoolander" and 2004's "Dodgeball: A True Underdog Story" yet. Viewers will recognize Taylor as the fictional TIME Magazine journalist Matilda Jeffries, whose hit-piece makes title character Derek Zoolander (Stiller) look like a fool. And of course she plays bank lawyer Kate Veatch in "Dodgeball," though before she eludes the titular gym equipment as part of Peter LaFleur's (Vince Vaughn) Average Joes team, she's first forced to dodge the unwanted advances of GloboGym founder White Goodman (Stiller).
Taylor has a cameo in the 2008 action flick satire "Tropic Thunder," appearing as Rebecca in footage from the film-within-the-film, "Simple Jack," a risky role for fictional actor Tug Speedman (Stiller). Beginning in 2016, she took on the recurring role of Gail, rich boss to protagonist Dory (Alia Shawkat) on the HBO series "Search Party." Season 5 of "Search Party" was announced in February 2021.
Assumpta Serna played Lirio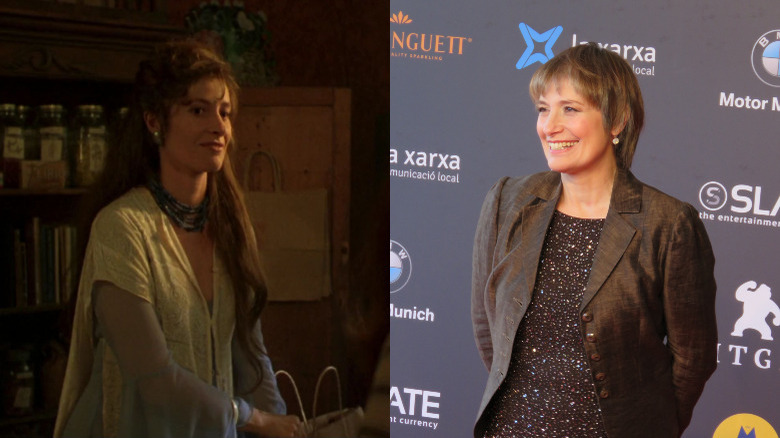 Columbia Pictures / Luis Javier Villalba/Shutterstock
Spanish actor Assumpta Serna took on the role of the mononymous Lirio for "The Craft." She may not get a lot of screen time, but the impact she has with the scenes in which she appears cannot be understated. Viewers first meet Lirio when Nancy and the gang take Sarah to her bookstore and proceed to steal multiple items each; Sarah surprises the spiritually inclined shopkeeper by actually paying for an item. On a later visit to the store, Nancy actually pays for a book herself, though we'd prefer Lirio hadn't sold her the book on invoking the spirit; things would have been so much simpler that way.
The bulk of Serna's filmography has come in international fare, though she has logged plenty of English-language projects in the years since "The Craft" premiered. Among those is the 2000 fantasy Western "Bullfighter," which has zero critical reviews on Rotten Tomatoes and has a 0% audience score. She later appeared in the 2008 indie crime drama "Uncertainty," starring Jose Gordon-Levitt. Serna appears as Sylvia Montero, the mother to Bobby Thompson's (Gordon-Levitt) pregnant girlfriend, Kate (Lynn Collins).
Cliff De Young played Mr. Bailey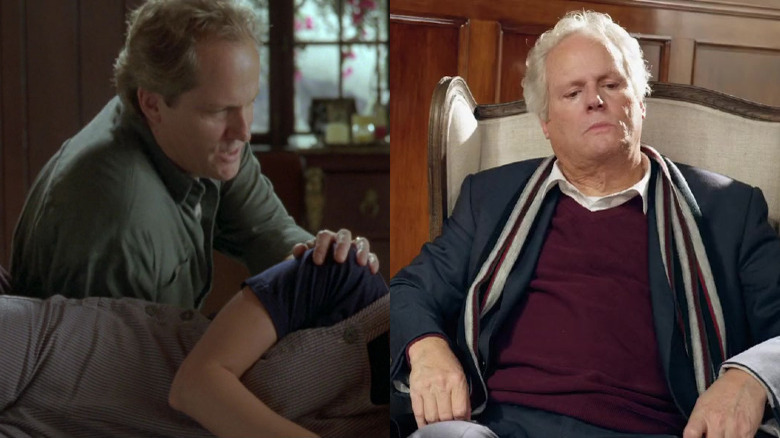 Columbia Pictures / High Octane Pictures
Actor Cliff De Young plays Sarah's father in "The Craft." Sarah might still be grieving the loss of her mother, but Dad has moved on and gotten her a stepmom! While that's not exactly likely to bring a newly transplanted high school student much relief, Sarah is, indeed, glad to learn that her father was not killed by the crash of an ill-fated plane — as her three former friends leave her to believe — and is alive and kicking for the movie's final scene, in which Sarah demonstrates for Bonnie and Rochelle that she's, indeed, still very powerful. 
The year after "The Craft" was released, De Young appeared in 1997's crime thriller "Suicide Kings." When a group of well meaning students kidnap former mafia don Carlo Bartolucci (Christopher Walken) in order to get the money they need to pay the ransom for someone's sister, Carlo's lawyer Marty (De Young) is naturally going to look into his disappearance. De Young has racked up an impressive who's-who list of primetime TV drama appearances as well, appearing as a lawyer on "The Practice," a reporter on the "NCIS" precursor "JAG," a doctor on "Melrose Place," and the father of a real-life murder victim as John Ramsey in the "Getting Away with Murder: The JonBenet Ramsey Mystery" TV movie. Other highlights include a four-episode stint as Agent John Bonacheck on "The Young and the Restless" and a two-episode arc on "Grey's Anatomy." 
De Young's most recent credit came as Joe Logo in the mockumentary "Reality Queen!" which follows the exploits of his daughter, London Logo (Julia Faye West), who's determined to prove she's more than just a vapid celebrity debutant and heiress.
Helen Shaver played Grace Downs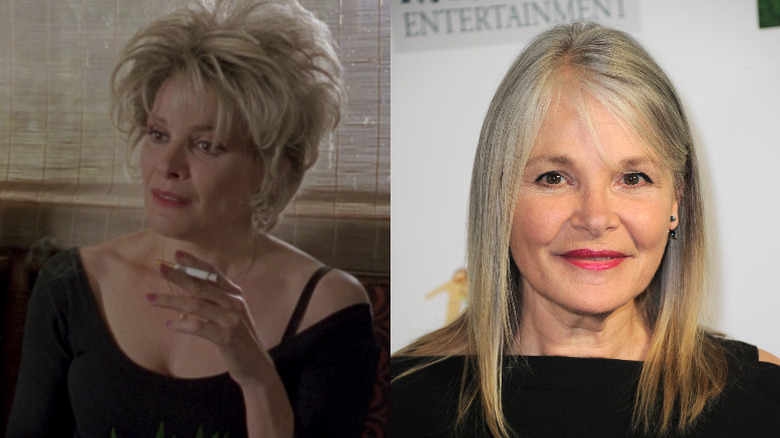 Columbia Pictures / Albert L. Ortega/Getty Images
Nancy's mother, Grace Downs, is brought to life by actor Helen Shaver. She may have lousy taste in men, as evident by her abusive loser husband, but she seems to have luck when it comes to their deaths. Then again, perhaps the windfall she's able to cash in on with her late husband's passing is more a matter of magic than luck, but she seems none the wiser to that particular fact. Grace is just too busy living the good life now to worry about such things as mysterious life insurance policies.
Shortly after "The Craft" hit theaters, Shaver appeared in the direct-to-video sequel "Tremors 2: Aftershocks." She took on the role of Dr. Kate Reilly, a geologist whose field work brings her in close proximity to the Graboids, a species of subterranean creature that's terrorizing a Mexican oil field. Original "Tremors" cast member Earl Bassett (Fred Ward) is on hand to save her life and she becomes his love interest, much like that of his former partner, Val McKee (Kevin Bacon) in the first film. That same year, Shaver landed a main cast role in "Poltergeist: The Legacy," playing Dr. Rachel Corrigan for four seasons of the horror series. Rachel, a skilled psychiatrist, is invited to join the titular secret occult society after receiving their aid, though her cynicism keeps her from believing in the paranormal.
Shaver appeared in the 2007 indie drama "Numb," playing Audrey, the mother to depressed screenwriter Hudson Milbank (Matthew Perry) whose spiral of detachment leads him to seek psychiatric help.