The Character Everyone Forgets Danny Trejo Played On Blue Bloods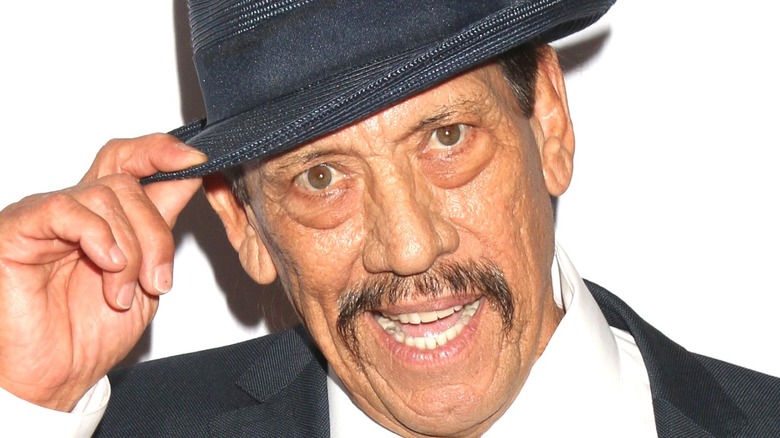 Kathy Hutchins/Shutterstock
With no shortage of police procedurals to watch, "Blue Bloods" stands out for its emphasis on family. The CBS series follows the Reagans, a family working in various areas of law enforcement led by father and police commissioner Frank (Tom Selleck). Since 2010, the show has explored the Reagan's personal and professional relationships from their weekly family dinners to recovering from life-threatening work situations. Various guest stars have appeared over the years, including Peter Hermann ("Younger"), David Ramsey ("Arrow") and, perhaps most notably, Danny Trejo.
Trejo, best known for films like "Heat," "Con Air," "Machete," and "Desperado," often portrays rugged masculine characters with troubled pasts. He frequently collaborates with gritty directors Rob Zombie and Robert Rodriguez, playing grimy, despicable roles. Recently, Trejo guest-starred as a murderous Santa Claus impersonator on "American Horror Stories." Not all of his roles are frightening, though — he disguised himself as a raccoon on "The Masker Singer" and appears in the "Spy Kids" franchise.
With such a prolific filmography, it's easy to miss a one-off appearance. However, Trejo portrayed a significant character on "Blue Bloods," even if he only appeared in one episode. So, which character does everyone forget that Danny Trejo played on "Blue Bloods"?
Danny Trejo portrayed a murderer on Blue Bloods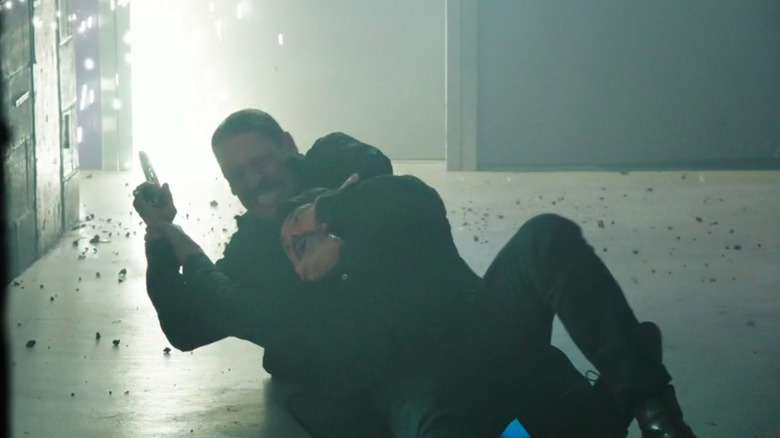 CBS
Doing what he does best, Danny Trejo starred as a cold-blooded killer and criminal on a Season 9 episode of "Blue Bloods." "Common Enemies" explores the complicated relationship between Detective Danny Reagan (Donnie Wahlberg) and drug cartel member Luis Delgado (Lou Diamond Phillips) when they suddenly team up to capture the man who killed both of their wives.
As Jose Rojas aka The Clam, Trejo relishes his character's violent behavior and refuses to go down easily. He quickly catches onto their plan, leading to a gunfight at a nightclub, in which Luis urges Danny to kill their enemy instead of bringing him through the legal system. However, Danny chooses to arrest him and pursue justice for their families in a different way.
By the end of the episode, Luis and Danny reconcile over their love for their children. Danny also makes progress in grieving his wife's death, knowing that Rojas has been arrested. Though he was only in one episode, Trejo's role offered other characters a chance to grow.