TV Shows To Watch If You Like NCIS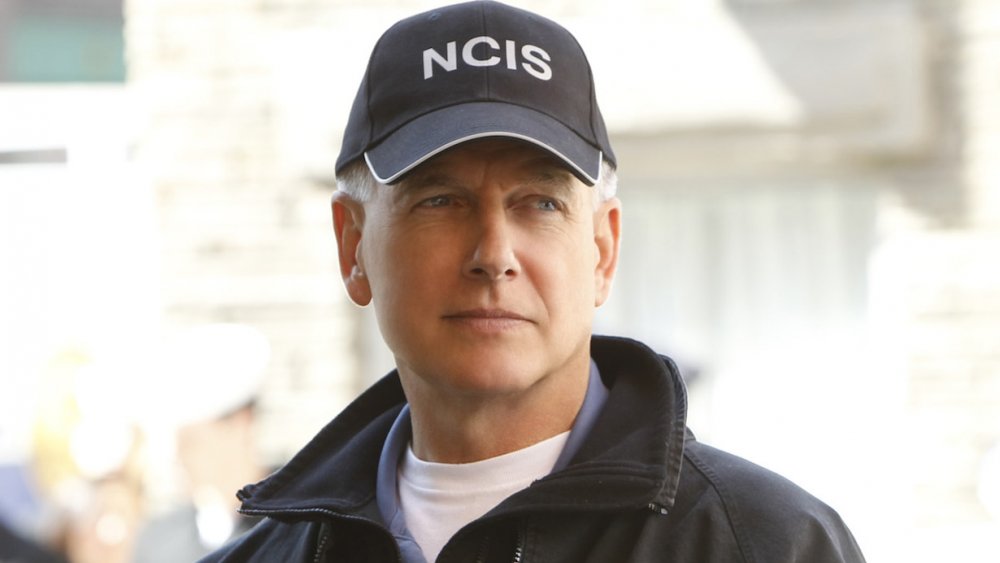 The long-running police procedural series NCIS is one of the most popular shows in America. In this suspenseful series that balances serious detective work with personal drama and humor, the special agents from the Naval Criminal Investigate Service investigate felonies that take place within the Department of the Navy. A cast of well-rounded characters is led by the patient yet stern Special Agent Leroy Gibbs (Mark Harmon) as they track down criminals, look for evidence, and put their lives on the line to keep the public safe.
If you're in between seasons of NCIS, what's a true fan to do? Well, whether you're a long-time devotee of the series or you've just gotten into NCIS and still have plenty of episodes to watch, there are several other similar shows that audiences can get hooked on. So if you like NCIS and you're looking for something new to watch, you'll love these gripping police procedurals.
NCIS fans should definitely watch SEAL Team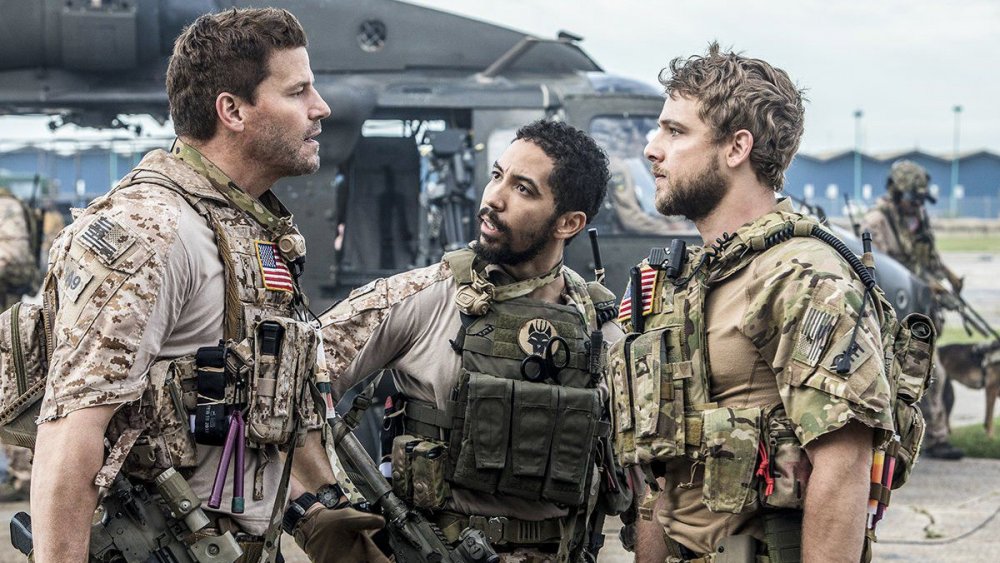 Can't get enough Navy-themed shows in your life? Then SEAL Team is the kind of riveting drama that will have you glued to the screen until the end of every episode. And if you've ever wondered what it's like to live the life of a Navy SEAL, this show will give you a (fictionalized) peek into their world, where the pressure is always on and you have to be at the top of your game at all times.
Starring David Boreanaz of Bones fame, the show tells the stories of the Bravo Team, the most elite unit of Navy SEALs, and the high-stakes missions they carry out. And while the SEALs feel that serving their country is their ultimate calling, it's not an easy life. They struggle with time away from their family and what failing at a potentially fatal mission would mean for their loved ones. The characters may be tough and hardened on the surface, but underneath, they know that they would do anything for each other in the face of unimaginable danger.
FBI is filled with complex cases and fascinating characters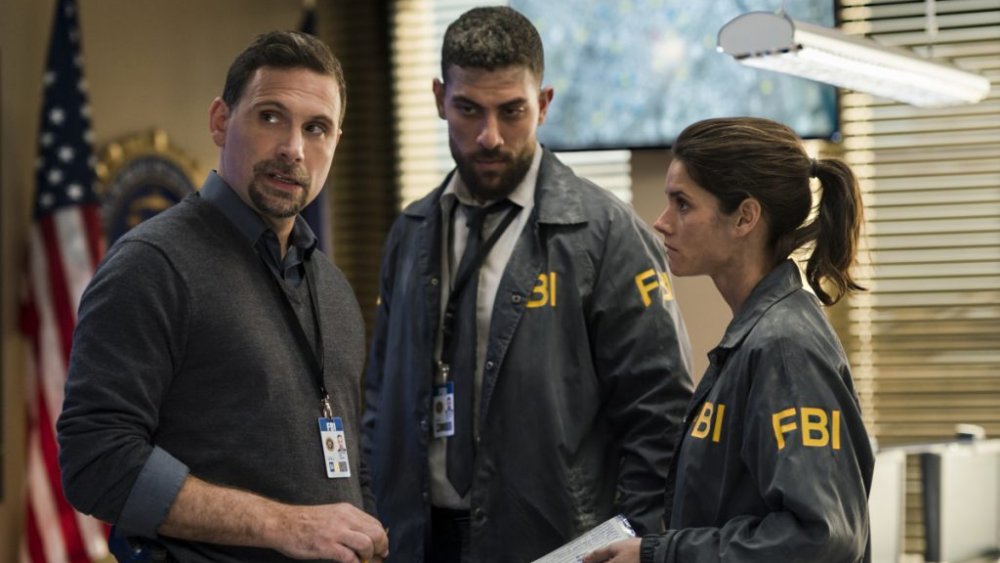 Co-created by Dick Wolf (the same guy who made Law & Order), FBI is an intense crime drama that takes viewers through the inner workings of the Federal Bureau of Investigation's office in New York City. And here, we meet Maggie Bell (Missy Peregrym), a special agent born to work in law enforcement. Generations of her family before her did the same, and now, there's no one more committed to the job. Alongside her partner, Special Agent Omar Zidan (Zeeko Zaki), she leads the way on investigations concerning terrorism and counterintelligence.
So what really makes FBI such an addicting show? Well, it's the complex characters and their camaraderie. Special Agent in Charge Dana Mosier (Sela Ward) is a powerhouse who commands the respect of the team and everyone in their office, Kristen Chazal (Ebonée Noel) is a young analyst fresh out of college who has an uncanny ability for piecing together evidence and pinpointing what it all means, and Jubal Valentine (Jeremy Sisto) is a personable agent who can get what he wants out of anyone. The characters' relationships and interactions are just as interesting as the plot of each episode, which is exactly what fans of NCIS are looking for.
Line of Duty is a British thriller perfect for NCIS fans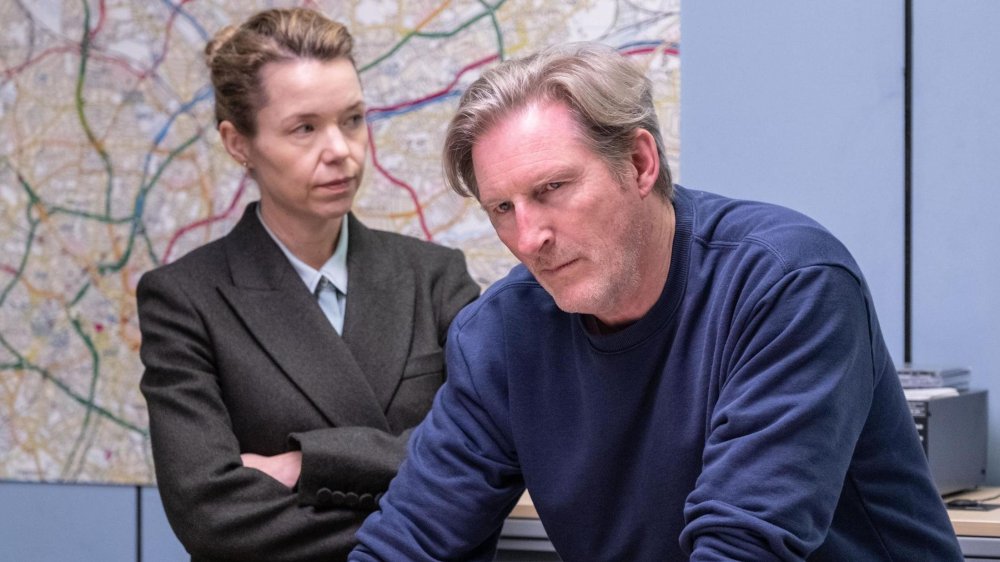 The British drama Line of Duty follows authorized firearms officer D.S. Steve Arnott (Martin Compston) at a pivotal moment in his career. After refusing to play along with the cover-up of an unlawful shooting carried out by his own team, he is transferred to Anti-Corruption Unit 12. He's subsequently partnered up with D.C. Kate Fleming (Vicky McClure), and along with the rest of their team, the two work together to expose corruption within the police department.
Thing start getting really interesting when Arnott and Fleming are assigned to investigate the charismatic detective chief inspector, Tony Gates (Lennie James), but as Gates pulls strings behind the scenes to manipulate everyone in his unit, our heroes realize that when it comes to corruption in the Central Police Force, Gates is just the tip of the iceberg. As they move forward with their investigations, they discover that the police department has deep, long-standing ties to organized crime groups and trying to hold them accountable and fight for justice is a risky business.
If you like that team dynamic, check out S.W.A.T.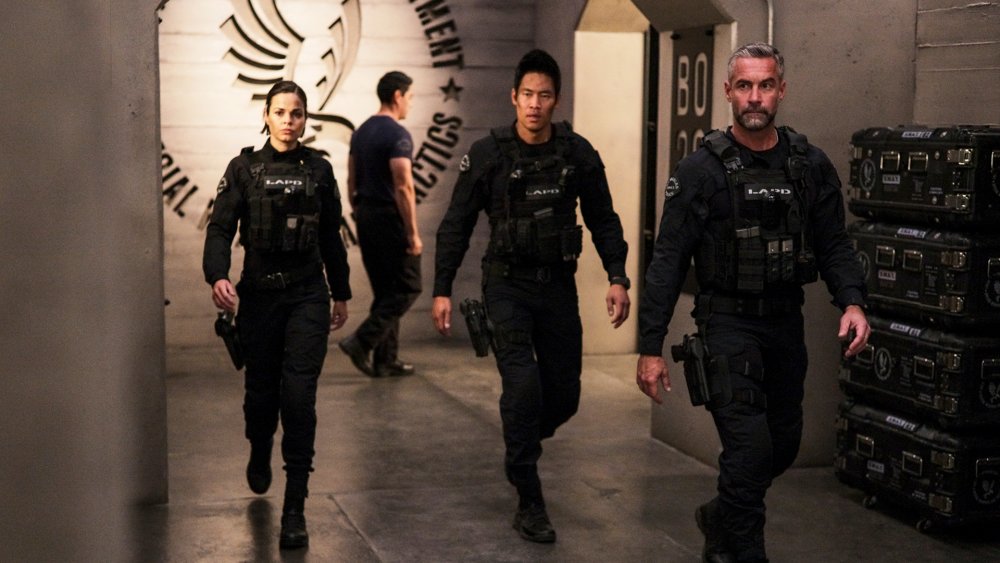 In S.W.A.T., Daniel "Hondo" Harrelson (Shemar Moore of Criminal Minds) struggles to lead his unit in the Los Angeles community where he grew up. His natural allegiance is towards his old neighbors, who often see the cops as their enemy. But now, he's got to do his job and work with others in law enforcement to stop criminal activity and create a better future for his hometown.
Similar to the main characters in NCIS, Hondo's unit is comprised of highly skilled and dedicated individuals who are committed to working with the people they serve rather than giving into long-standing tensions, but despite their efforts towards prioritizing honest communication over more aggressive tactics, this gap isn't so easy to bridge. When conflict erupts between his S.W.A.T. team and the community where Hondo has his roots, he's caught in the middle, and he will be put in difficult situations where he has to decide where his loyalties really lie.
Blue Bloods is part police drama, part family saga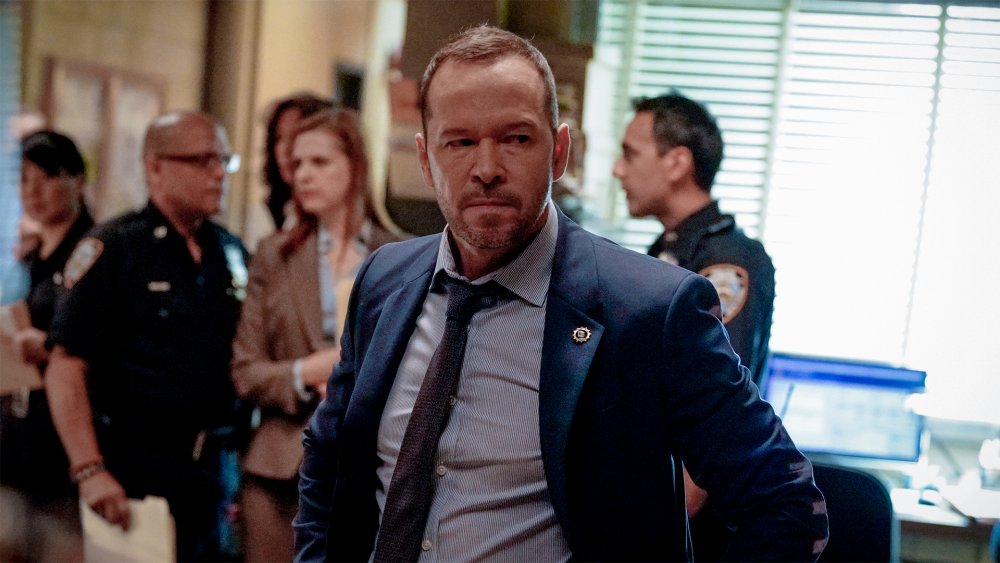 The entire fictional Reagan family is involved with the NYPD, and that means family drama and professional conflicts are one and the same in CBS' Blue Bloods. Frank (Tom Selleck), the family patriarch, serves as the police commissioner, while his son Danny (Donnie Wahlberg) works as a detective. Meanwhile, his other son, Jamie (Will Estes), works as a police sergeant, and Frank's daughter, Erin (Bridget Moynahan), is the district attorney. Blue Bloods follows their stories as individuals, giving viewers an inside look at the many functions of law enforcement. But every weekend, this Irish-Catholic family gets together for Sunday dinner, discussing everything they've had to deal with in the past week.
Frank worries for Danny's safety when he uses unorthodox tactics to unearth evidence, single mother Erin has to balance her legal duties with caring for her daughter, and Jamie walks away from a promising future as a lawyer to join his family in the police force. While the family's work in law enforcement is interesting, one of the most engaging aspects of the show are the family dynamics.
NCIS fans who want to laugh should watch The Rookie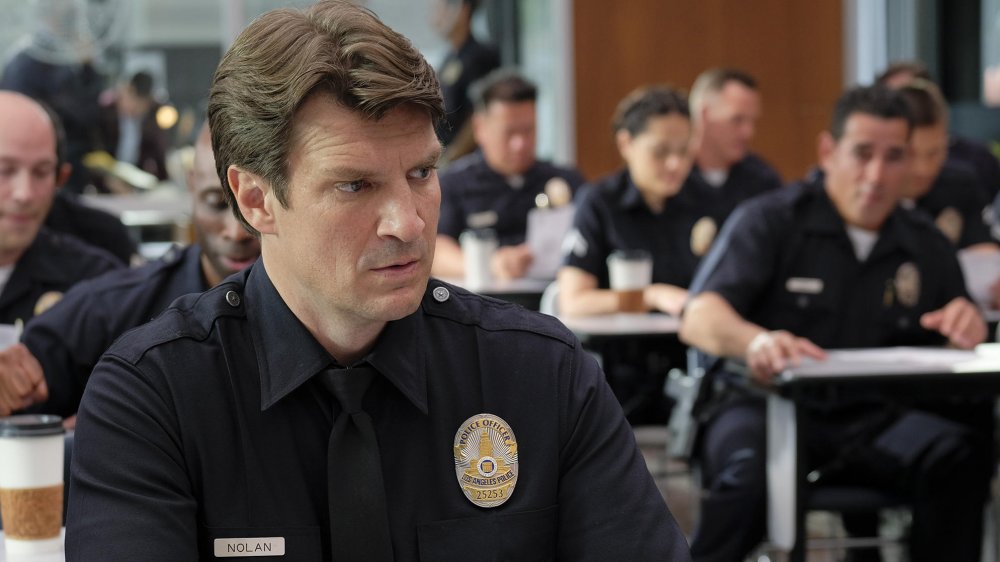 The Rookie takes a comedic approach to your usual police procedural. When John Nolan (Nathan Fillion) decides to take his life in an entirely new direction, he's finally ready to pursue his dream of working for the LAPD. There's only one problem ... he quickly realizes that he's the oldest rookie on the force.
As you might expect, his age merits some skepticism from his supervisors. Is Nolan actually in it for the right reasons, or is his attempt at becoming an LAPD officer just a midlife crisis in the making? Not to mention the fact that Nolan occasionally struggles to keep up with the younger rookies, which is another cause for concern with the higher-ups. But Nolan does have a couple of things going for him — his personality and his sense of humor. Plus, if he can prove that his life experience is an asset, maybe he can demonstrate that his age won't hold him back after all. If you love NCIS but you're looking for a more lighthearted show, The Rookie is right up your alley.
You're going to binge The Blacklist
Former Naval officer Raymond "Red" Reddington (James Spader) was once one of the most wanted fugitives in the world, until he agreed to work with the people who were trying to pin him down for years. After all, Red has plenty of information that the FBI would love to get their hands on, and now, he can use it for leverage and secure immunity from prosecution.
The Blacklist begins when Red decides to voluntarily give himself up to the feds. He tells them that he's been keeping a "blacklist" with top-secret information about some of the most dangerous criminals in the world, and he's willing to work with them on one condition. He insists on partnering up with rookie FBI profiler Elizabeth Keen (Megan Boone). Why does Red insist on working with Elizabeth, and why has he chosen this moment to come forward and offer up everything he knows about the seedy criminal underworld? You'll be binge-watching until you find out all of the answers.
LA's Finest is more than just fine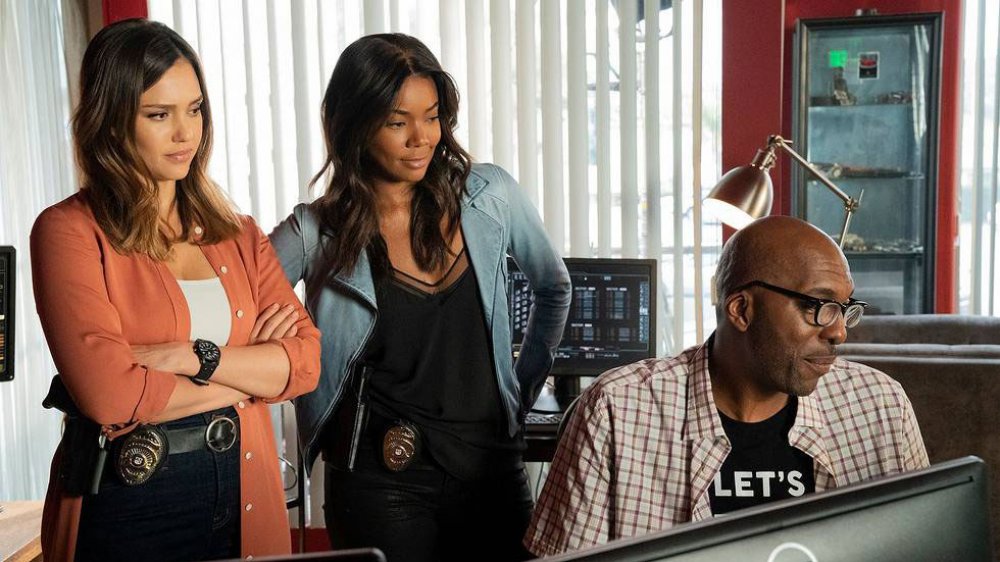 LA's Finest is a spin-off of the Bad Boys franchise, but this show is all about girl power. Special Agent Sydney "Syd" Burnett (Gabrielle Union) and Detective Lieutenant Dolores "Nancy" McKenna (Jessica Alba) become partners when Nancy joins the LAPD. Her criminal past gives her an advantage in this new line of work, and her insights allow her to stay one step ahead of the bad guys she's after. And she needs to stay on her toes at all times because right off the bat, the two women are thrown into a dangerous situation.
For their first assignment together, Syd and Nancy are tasked with protecting a young boy who's become a target of a violent drug cartel. And when a criminal who once tortured Syd comes out of the woodwork, an old friend of Nancy's also decides to make an unexpected appearance. And after both women have their pasts dredged up, they realize that their working relationship is about to get complicated, but in the meantime, they have cases to solve and criminals to catch. In short, if you're an NCIS fan looking for action and camaraderie, LA's Finest is indeed pretty fine.
Law & Order: Special Victims Unit is perfect for NCIS fans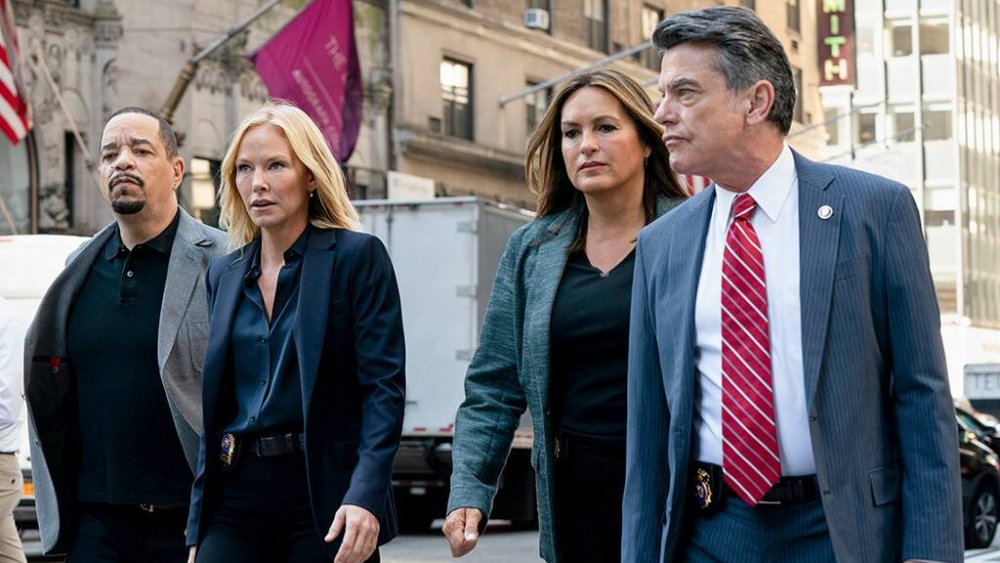 If you're an NCIS fan who hasn't tuned into Law & Order: Special Victims Unit yet, you're definitely in for a treat. This long-running series is one of the best police procedurals on TV, which is why new episodes have been airing for about two decades. Even after 20 years, the showrunners continuously come up with intriguing cases for the detectives to crack, and the suspense never stops.
A spin-off of the original Law & Order series, Law & Order: SVU focuses on crimes that are handled by the Special Victims Unit, and the events depicted in the show are often based on crimes that took place in real life. The detectives in this department have to be resilient and truly committed to the cause to investigate crimes of this disturbing nature, and Captain Olivia Benson (Mariska Hargitay) is always leading the way. It's the kind of show that you can watch for hours on end, and when one episode wraps up, you're ready to hear the theme song kick in again.
Chicago P.D. is a fantastic spinoff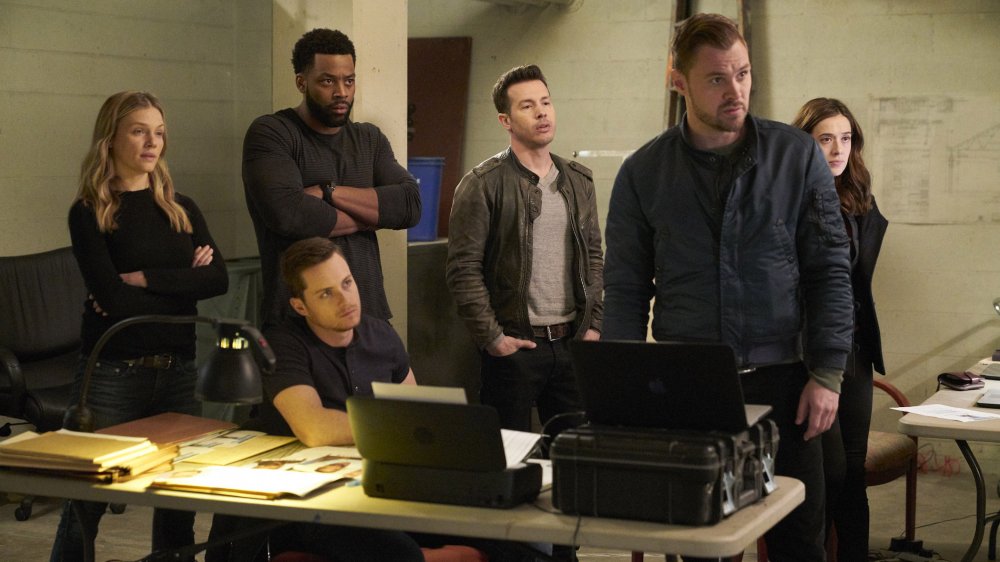 In this spinoff of Chicago Fire, the patrol officers and Intelligence Unit of the 21st District of the Chicago Police Department deal with everything from street crimes to drug trafficking in their city. Played by Jason Beghe, Sergeant Hank Voight is the kind of boss who stops at nothing to get to the bottom of a case, even if that means breaking the rules every once in a while. As a result, this series explores the collaboration and the conflicts between the police officers and the Intelligence Unit as they work to fight crime in Chicago.
Every member of the department has their own approach to tracking down criminals and solving cases. From Alvin Olinsky (Elias Koteas), who's always ready to go undercover to get the evidence they need, to Erin Lindsay (Sophia Bush), who turned her life around to land a place on the force, to Voight's partner Antonio Dawson (Jon Seda), who tries to do things by the book to balance out Voight's style, they all bring something unique to the table, making Chicago P.D. a fascinating show.
True Detective is one of the best detective dramas around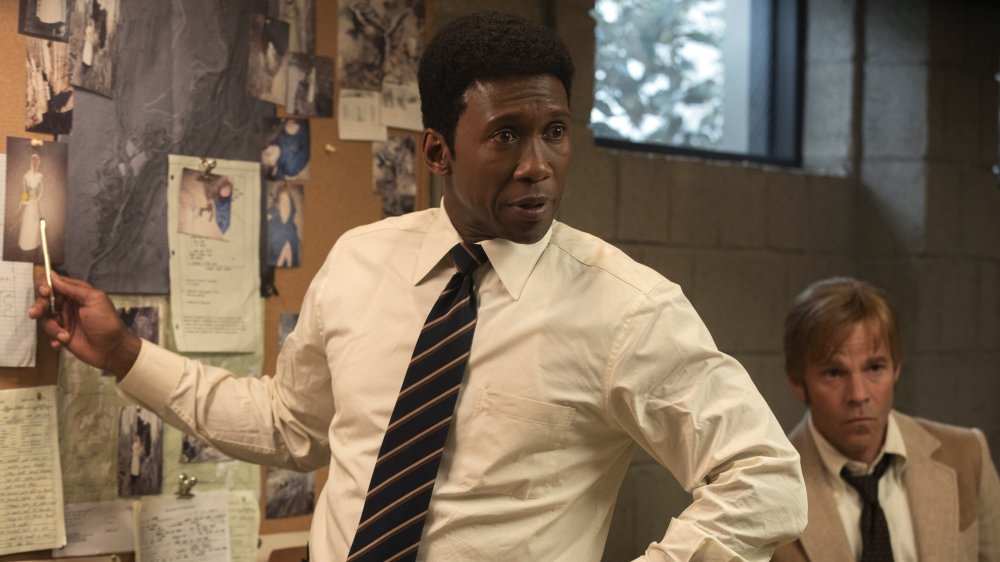 The anthology crime drama True Detective is a fascinating series with three seasons so far, each telling a completely different story. In season one, a pair of Louisiana state police detectives spend 17 long years tracking down a serial killer to get to the bottom of what seems like an impossible case. In season two, detectives from three different police departments work with a former criminal-turned-businessman to investigate the murder of a corrupt politician and several crimes they believe are linked to his death. And in season three, two Arkansas state police detectives head to the Ozarks in an effort to solve a crime involving the disappearance of two children.
The writing, cinematography, and acting in True Detective are all top-notch. The high production values make for stunning visuals, and you'll also notice quite a few accomplished actors in leading roles, like Woody Harrelson, Matthew McConaughey, Colin Farrell, Rachel McAdams, and Mahershala Ali. Often walking a fine line between genres like thriller and horror, True Detective is the kind of show that will get under your skin and have you spending every second trying to crack these disturbing cases.
If you like NCIS, then you should definitely check out Bull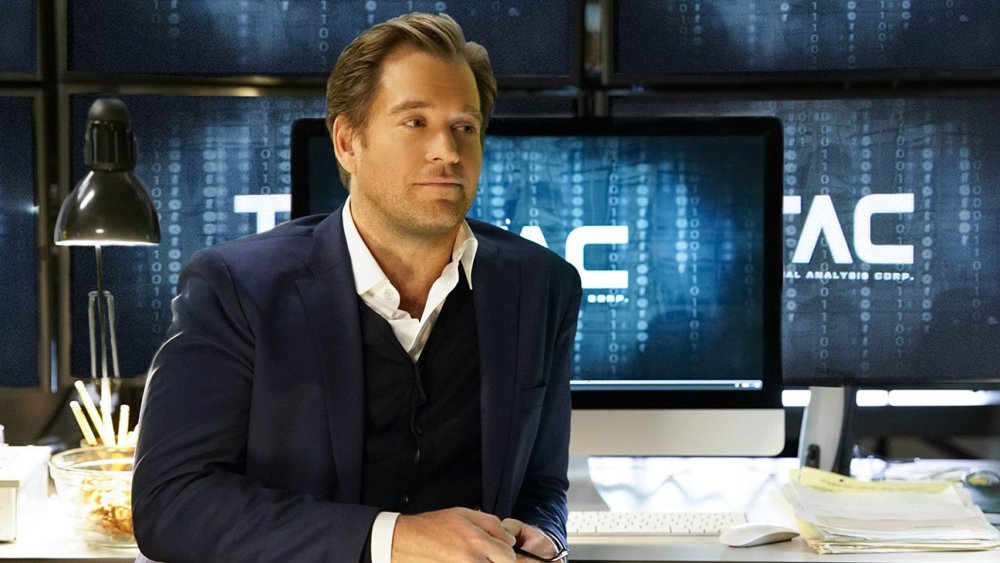 In the legal drama Bull, Dr. Jason Bull (Michael Weatherly) serves as the head of the jury consulting firm Trial Analysis Corporation (TAC). Although Bull harbors a personal hatred of lawyers due to the fact that he failed his own bar exams twice, he's ended up working in the legal field anyway. Armed with three PhDs in psychology, he now works on finding the perfect jurors for his clients and assisting his clients' lawyers in identifying the arguments that will help them win in the courtroom. He's an expert on trial science, with a knack for crunching numbers and breaking down data. But most importantly, he understands exactly what makes people tick and what moves to make in order to get the outcome he wants. Above all, he's an expert at shaping narratives, and watching Bull will make you wonder just how much of what we believe is true and how much is the result of clever manipulation.