Tom Selleck's Blue Bloods Boss Fired Him From A Classic Show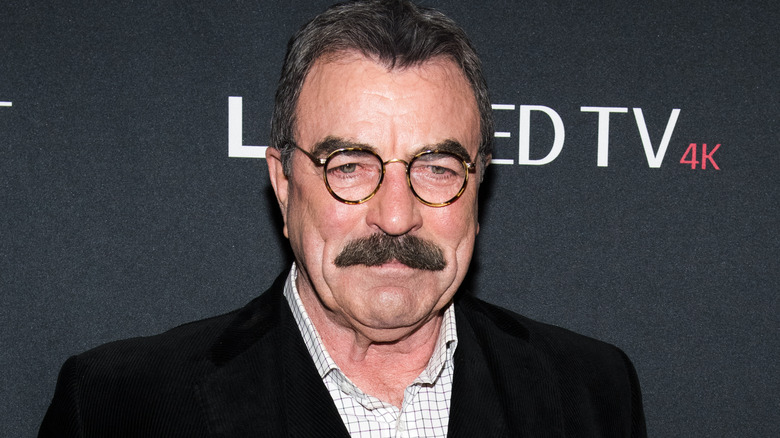 Noam Galai/Getty Images
Tom Selleck and his legendary mustache have graced countless shows and movies throughout the years, many of which have achieved heaps of success. From "Magnum, P.I." to "Friends," his oeuvre is littered with a diverse range of titles, many of which saw him play charming manly-man characters who command respect. That's certainly the case with "Blue Bloods," which has continued Selleck's run as a small-screen mainstay since 2010.
The procedural show sees Selleck play police commissioner Frank Reagan, who, along with his family, essentially runs all law enforcement in New York City. His father is a retired police officer and his kids are also members of the force, leaving Frank with no choice but to juggle his professional duties with his responsibilities as a family man. Needless to say, it doesn't always lead to fun gatherings.
Prior to joining "Blue Bloods," however, Selleck worked alongside producer Leonard Goldberg on another show, and they didn't exactly have the strongest relationship at the time. Let's find out what happened.
Tom Selleck was fired from Charlie's Angels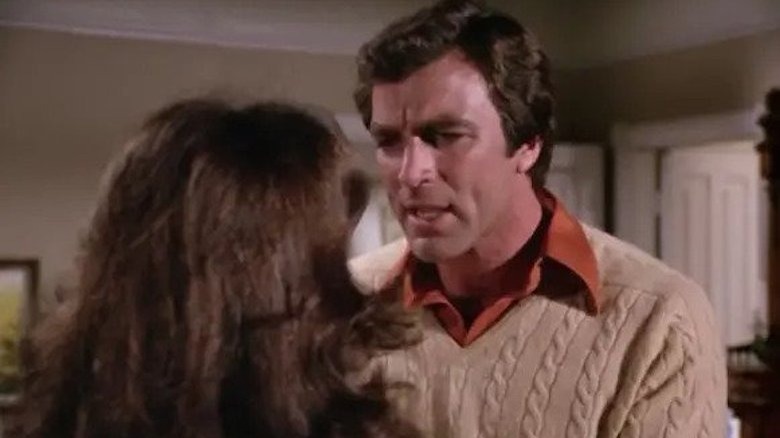 ABC
Years before Tom Selleck went on to become a huge star and deemed America's sexiest man (via UPI), he was just another actor trying to catch a break. However, he did receive some bit-part gigs on popular shows, including the original "Charlie's Angels" series. He played a love interest of Kelly Garrett (Jaclyn Smith) in the episode titled "Target: Angels," but it didn't lead to more appearances in ABC's popular crime drama for the actor.
Earlier this year, Selleck appeared on "The Drew Barrymore Show" (via YouTube) and recalled his cameo in "Charlie's Angels," as well as his experience of working with his former "Blue Bloods" boss. "My boss Leonard Goldberg had a lot to do with 'Charlie's Angels,' and I always remind him that my part didn't end up recurring. They fired me after the first episode," he revealed. "So, my boss on 'Blue Bloods' actually fired me from 'Charlie's Angels.' I like to kid Leonard about that."
At least the actor and producer were able to put their differences aside to focus on "Blue Bloods," and it's safe to say that Selleck has established himself as more than a mere guest star since "Charlie's Angels."