James Gunn Pens Heartfelt Letter To Guardians Of The Galaxy Fans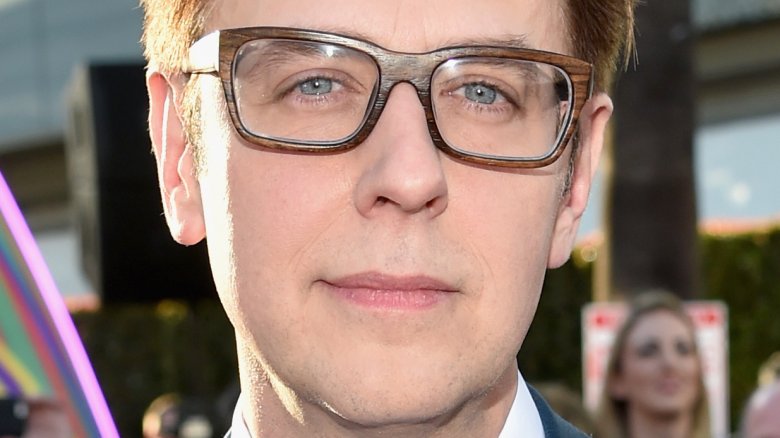 Getty Images
Amidst the success of Guardians of the Galaxy Vol. 2, writer and director James Gunn took a step back to reflect on his career and thank the fans and franchise that helped him blossom.
The 46-year-old filmmaker took to Facebook to share a lengthy, emotional message addressed to Guardians fans across the globe. Gunn admitted that the first thing he does when he wakes up is "roll over in bed and check [his] phone for the morning box office reports" for Guardians of the Galaxy Vol. 2. But for Gunn, that's not nearly as important to him as making an impact and bringing people joy, just like his favorite films did when he was young.
Gunn was admirably candid in his letter, revealing that he once struggled to establish his identity and find a path to follow. In his youth, Gunn was ostracized by others, which led him to consider taking his own life.
"When I was young, I felt utterly alone, at times to the point of suicidal thoughts," Gunn revealed. "I never felt like I belonged, had an incredibly difficult time connecting to other people and, despite having love around me, I had an impossible time experiencing it, or taking it in."
The entertainment industry was a crutch upon which Gunn leaned. Through "science fiction and horror films," "the music of the Sex Pistols, the Replacements, and Queen," and Marvel comic books, the budding filmmaker found his respite and his passion, eventually allowing him to discover himself again. Gunn also cited Star Wars and the works of David Cronenberg as meaningful influences that offered him an escape.
"Suddenly, I could see past the bland suburbs where I lived into a more magical world, a world more aligned with what I imagined. Sometimes these works were simply escapist fantasies that distracted me from the difficulties of my internal life. But other times, in the strongest moments—maybe through the words of Alice Cooper or Freddie Mercury, through Cronenberg films, or even in Chewbacca's growl, I experienced something deeper—the realization that I wasn't completely alone. Someone out there was as weird and strange and whacked out as I was."
And that's what drove Gunn toward the film world. "I like connecting with people, and the easiest way I know how to do that is through filmmaking," he wrote.
Gunn then directly addressed Guardians fans, reminding them that though they may feel alone, they never truly are.
"[The Guardians] a group of heartbroken misfits whose lives have been bereft of tenderness and connection and who have a nearly impossible time trusting themselves or others," Gunn said. "But they're learning, one step at a time. They are me. They are you. We are Groot. And no matter how much [others] are telling you we aren't in this together, we are. You are not alone."
The director wrapped things up by thanking fans for "all the messages letting us know we've keyed into the frequency of your hearts" and for supporting him over the past few years. Gunn's final words before his sign off teased a possible release date for Guardians of the Galaxy Vol. 3, but no official word has been given on the validity of his statement.
Guardians of the Galaxy Vol. 2 is currently crushing the global box office, having amassed $145 million USD this weekend alone. If you've already dashed out to the film in theaters, find out what the ending of Guardians of the Galaxy Vol. 2 really means.