William Shatner Would Return To Star Trek Under One Condition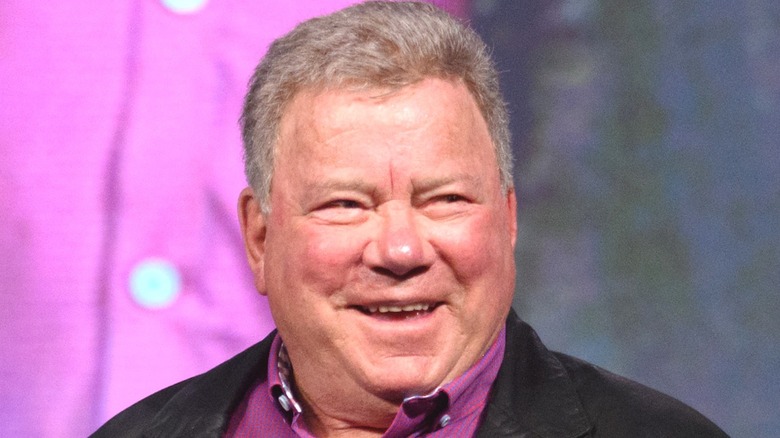 Daniel Boczarski/Getty Images
If there's one name synonymous with the beloved sci-fi series "Star Trek," it's William Shatner. The legendary actor, of course, played the role of Captain James Tiberius Kirk in the original "Star Trek" in 1966 for show creator Gene Roddenberry. Over a span of 79 episodes, Shatner's Captain Kirk and the crew on the U.S.S. Enterprise explored "Space ... the final frontier," providing the foundation for what would become a cultural phenomenon in the ensuing decades.
While "Star Trek" only ran for three seasons on NBC, Shatner's turn as the charismatic captain lived long (and prospered) after the Enterprise was parked in the hangar after the final episode of the initial series, "Turnabout Intruder," aired on June 3, 1969. He reprised the character with a voice role for 22 episodes in "Star Trek: The Animated Series" from 1973 to 1974 and returned to live-action with a six-film run with the core "Star Trek" crew from 1979 to 1991. In a bittersweet moment, Shatner bid farewell to Kirk with the character's heartbreaking death in the crossover film "Star Trek: Generations" in 1994.
But, as the Marvel Cinematic Universe has proven with its crafty storytelling over the years, no character is truly ever dead — and the "Star Trek" universe could provide Shatner with some unique options to make a Kirk comeback.
William Shatner says he would consider 'an interesting role' to reprise Captain Kirk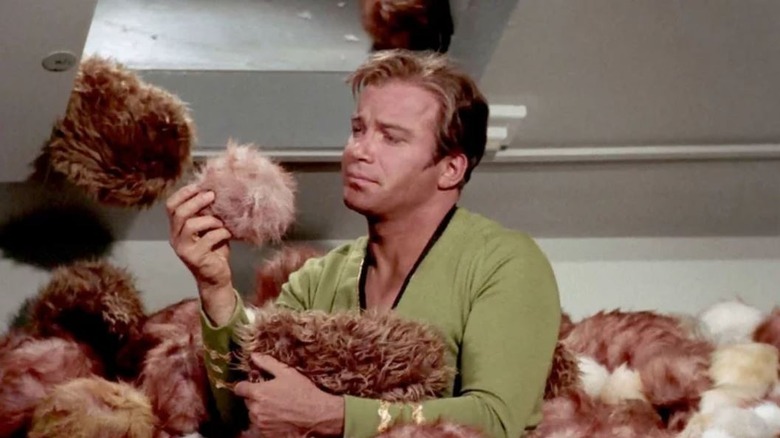 Paramount
On top of his achievements as Captain Kirk in "Star Trek," Shatner led a prolific — make that monolithic — acting career, amassing nearly 250 roles in film and television since his screen debut in 1951. In addition to playing the titular role in the cop drama "T.J. Hooker" for five seasons from 1982 to 1986, and earning two Emmy Awards for playing Denny Crane on "The Practice" and "Boston Legal" from 2004 to 2008, Shatner also became a popular TV pitchman ("Priceline," anyone?).
Still, with Shatner's constant association with "Star Trek" — he's voiced Captain Kirk in various video games, too — Inverse asked the actor in an interview whether he'd consider making a Mark Hamill-slash-Luke Skywalker "Mandalorian" type of appearance for his revered character. "If they wrote an interesting role and they could explain the 55-year difference I might consider it, but at the moment, I'm really busy and 'Star Trek' is in my past," Shatner told the outlet.
Shatner clearly wasn't kidding about being busy. On October 13, the screen icon, who was born March 22, 1931, became the oldest person at age 90 to venture to "the final frontier" as a passenger aboard Amazon founder Jeff Bezos' Blue Origin rocket (via Space.com).
So, while Shatner could conceivably appear as another iteration of Captain Kirk in such "Trek" spinoff series as "Star Trek: Discovery" or "Star Trek: Picard," what would be the point? Space? He's been there and done that already.