Mark Ruffalo Returns As Hulk For Apparent Thor: Ragnarok Reshoots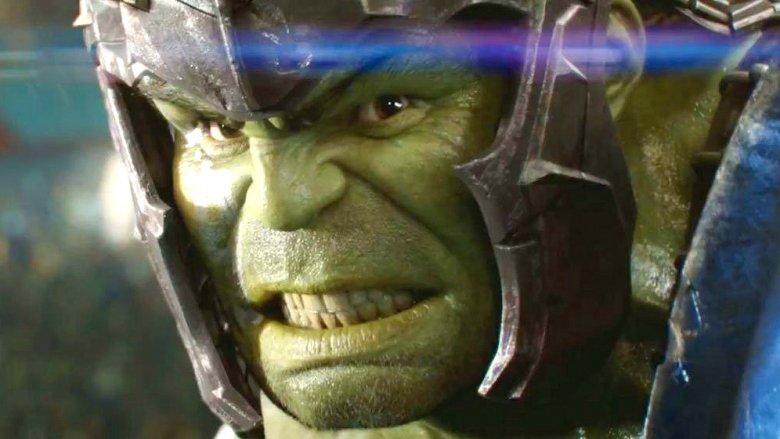 YouTube
It looks like the not-so-jolly green giant is back again for some reshoot sessions.
Mark Ruffalo, the actor behind Bruce Banner (better known as the Incredible Hulk) in the Marvel Cinematic Universe, has teased his apparent involvement in additional filming for Thor: Ragnarok. Directed by Taika Waititi (The Hunt for the Wilderpeople), the upcoming Thor flick sees Ruffalo partner up with Chris Hemsworth, who plays the titular demi-god, and it appears that Ruffalo's work on the film isn't quite finished.
Over on his official Facebook page, Ruffalo shared a picture of himself with the caption, "Hello old friend. The incredible green behemoth comes round again. Prepare thee for Ragnorok." The photo features Ruffalo preparing to Hulk out once more, donning a clear motion-capture face mask, a hint that Ragnarok reshoots are in order. Take a look below:By the looks of the photo, it definitely appears that Ruffalo is shooting some more epic action footage for Ragnarok. However, recent reports place both Ruffalo and Hemsworth in Scotland where production for Avengers: Infinity War has kicked off. Ragnarok conducted most of its filming on the other side of the world, in Australia. Perhaps Ruffalo filmed a few extra Ragnarok scenes on the Infinity War set (both films are in the MCU, after all), or maybe the actor completed his work on the upcoming Avengers flick and quickly headed to the land down under for the reshoots.
Post-production schedules aside, we do know that principal photography on Thor: Ragnarok has wrapped, and fans recently feasted their eyes upon the film's '80s-inspired teaser trailer, which has become Marvel's most-watched trailer in history.
Alongside Ruffalo and Hemsworth in the Waititi-directed film are Cate Blanchett as Hela, Tom Hiddleston as Loki, Tessa Thompson as Valkyrie, Jeff Goldblum as Grandmaster, Benedict Cumberbatch as Doctor Strange, and Anthony Hopkins as Odin. Here's the film's official synopsis: "Imprisoned, the mighty Thor finds himself in a lethal gladiatorial contest against the Hulk, his former ally. Thor must fight for survival and race against time to prevent the all-powerful Hela from destroying his home and the Asgardian civilization."
Thor: Ragnarok is set to open in theaters on November 3. Until then, find out why the film will be so much better than you think.