The Real Reason Why L.A. Confidential Never Got A Sequel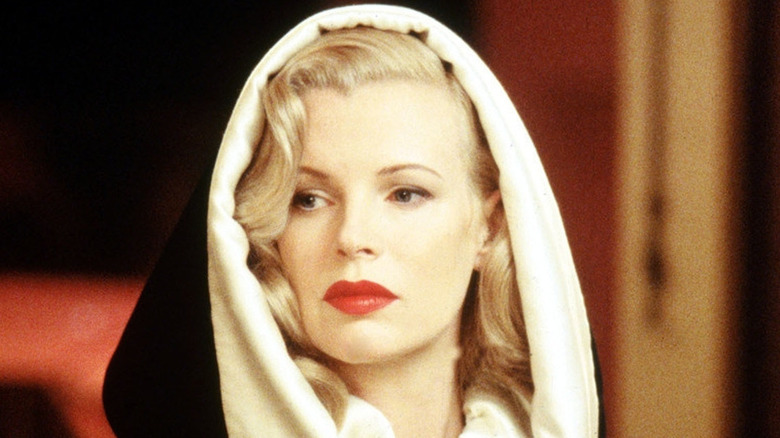 Warner Bros.
"L.A. Confidential" is one of the most acclaimed neo-noir films of the 1990s. The film captivated critics and audiences alike with its eye-catching cinematography, brilliant dialogue, and enthralling performances. It was nominated for nine Academy Awards and won two: Best Adapted Screenplay and Best Supporting Actress for Kim Basinger, according to the official Oscars website. "L.A. Confidential" was a hit with audiences around the world and grossed a total of $126.2 million at the box office (via The Numbers) and is still praised today as one of the greatest films of the 90s.
Since "L.A. Confidential" was such a popular and critically lauded film — it's got an enviable 99% critics score on review aggregator Rotten Tomatoes —it's not surprising director Curtis Hanson wanted to make a sequel to the modern classic crime drama. Hanson had talked with original cast members Russell Crowe and Guy Pearce about starring in a sequel with the late Chadwick Boseman. However, Pearce recently revealed in an interview why an "L.A Confidential: Part II" was not meant to be.
Guy Pearce said the sequel was "too expensive" and "too difficult"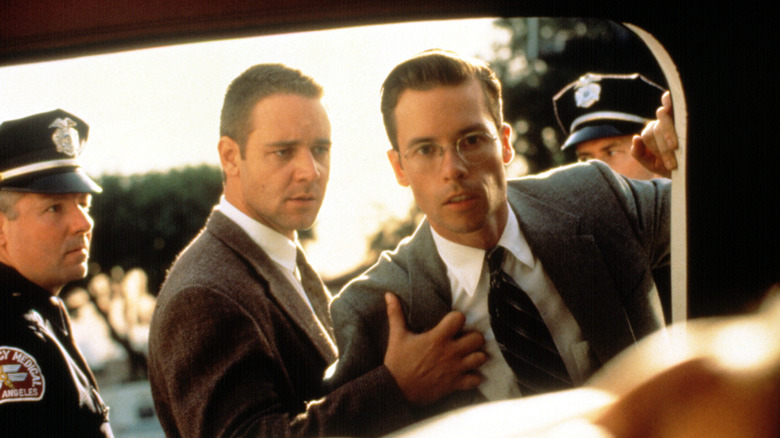 Warner Bros.
In an interview with Bradley Russell of Total Film, Guy Pearce discussed how he had spoken with director Curtis Hanson about an "L.A. Confidential" sequel, but the project never got off the ground. "There was talk about whether we'd create something new, basically ten years on. 1963," Pearce stated. But he elaborated that the sequel "never went anywhere" because it was "too expensive" and "too difficult."
Pearce also said he did not know Chadwick Boseman was supposed to star in the sequel. Overall, Pearce expressed disappointment that the project never came to fruition because he was "excited at the prospect that we could revisit these characters one day." Unfortunately, Hanson died in 2016, so his sequel to "L.A. Confidential" will never be produced. Actor Walton Goggins was cast in an "L.A. Confidential" series adaptation in 2018 — playing the role of Jack Vincennes — though the pilot was not picked up, according to IMDb.