The Intense Drama That Netflix Subscribers Can't Stop Binging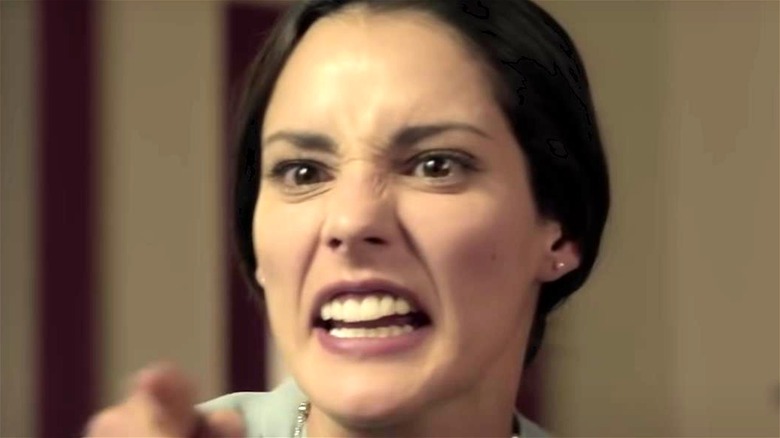 Netflix
Netflix is home to some wonderful, nuanced shows that tell intimate stories of the human condition. But sometimes what you really need is a soapy good time. The Mexican drama series "The Five Juanas" was added to the streamer on October 6 and subscribers are already being swept away by the scintillating story of corruption, coincidence, and conspiracy. At the time of writing, "The Five Juanas" was on the list of the top 10 most viewed TV shows on Netflix.
The series tells the story of five women, all named Juana, who are strangers to one another until happenstance brings them together. They discover that they each have the same birthmark and are all wrapped up in the shady political dealings of a man named Simon Marroquin (Carlos Ponce). How are these women connected? What is the significance of their birthmarks? And will they be able to unravel the mystery that brought them all together? The answers to those questions are as outlandish as they are enjoyable.
If that sounds like the makings of an undeniable binge watch then your instincts are spot on. In addition to Netflix viewers, critics have also been enjoying what "The Five Juanas" has to offer.
Critics say The Five Juanas has all the ingredients of a great binge-watch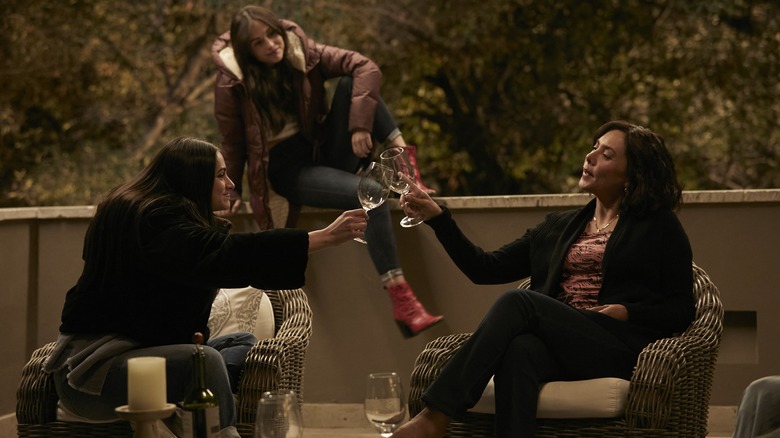 Gerardo Maldonado R/Netflix
Despite climbing the Netflix charts, "The Five Juanas" hasn't received the kind of broad critical acclaim that, for instance, "Squid Game" has enjoyed. But critics who have taken the time to review the series mostly agree that once you press play on Episode 1, you'll have a hard time pulling yourself away.
Writing for Ready Steady Cut, Daniel Hart called the story "immediately compelling" and wrote, "viewers will be tempted to binge from the offset." While Hart acknowledged that the plot was mostly far-fetched, he couldn't help but conclude, "If you are looking for drama, The Five Juanas is undoubtedly an easy grab. It's sexy, conspicuous, and unbelievable. And that's the point."
Rama Tampubolon of Rama's Screen was also taken by the wild story of the series, calling it "juicy and twisted and sentimental." For him, rooting for the titular characters was one of the central joys of the show. "The bad guys are powerful and hard to beat," Tampubolon said, "but that makes you cheer for these women all the more as they try to put the pieces together."
And according to Leisure Byte's Manjima Das, the "beautiful background score" and "characters who provide juice with every squeeze" make the series "a must stream for people who love drama and suspense."
You can currently check out "The Five Juanas" on Netflix.