Evangeline Lilly Makes A Bold Prediction About Ant-Man 3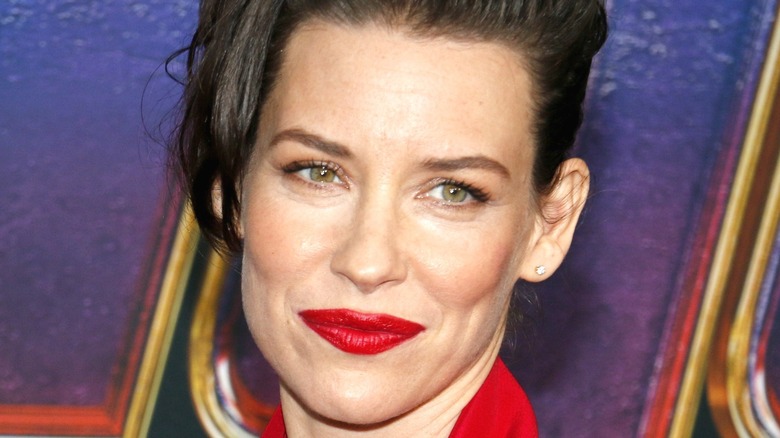 Tinseltown/Shutterstock
As one of two Marvel Cinematic Universe (MCU) movies released between "Avengers: Infinity War" and "Avengers: Endgame," the second installment in the Ant-Man franchise, "Ant-Man and the Wasp," had the unenviable task of keeping audiences satiated before the climactic movie that Marvel had been building toward for over a decade. But much in thanks to a one-two punch of leads in Paul Rudd and Evangeline Lilly as the titular Ant-Man and Wasp, the film was a roaring success across the globe, bringing in a grand total of over $622 million at the worldwide box office.
Now, as the pint-sized pair of superhero stars gear up for the highly anticipated "Ant-Man and the Wasp: Quantumania," Evangeline Lilly is making the media rounds. In an interview with Collider, Lilly, who is currently filming "Quantumania," praised the film's writer, Jeff Loveness, and revealed how she felt after reading the script. She also made a bold prediction about its potential within the MCU canon.
Lilly says the third Ant-Man film has potential to be the best one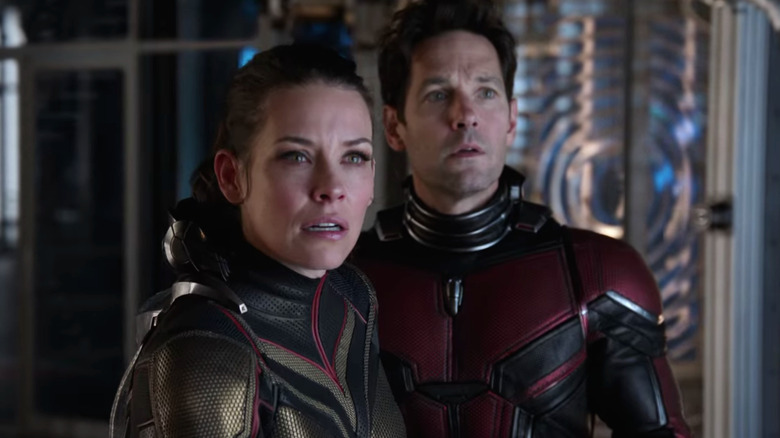 Marvel Studios/Disney
In between gushing about other MCU entries like "WandaVision" and "Loki," Evangeline Lilly predicted to Collider that her upcoming film, "Ant-Man and the Wasp: Quantumania," "has the chance to be the best one we've done yet." The statement came after she was asked to reveal something about the film, which would have broached the famously secretive gag order enacted on actors by Marvel Studios, so she settled for revealing her personal excitement about the movie and its script.
Speaking of "Quantumania" writer Jeff Loveness, whose prior work includes beloved episodes of "Rick and Morty" and "The Office," Lilly said, "He is phenomenal. I think he's one of the best writers we've ever had." Specifically, Lilly said Loveness's script has "an incredible mastery of voice," and that "on the page, I could hear all the characters."
"[Loveness] harnessed each person's unique personality," Lilly noted. That attention to detail and characterization leads Lilly to believe "Quantumania" will turn out to be a special film.