Rick & Morty Fans Are Getting A Halloween Surprise Before Season 6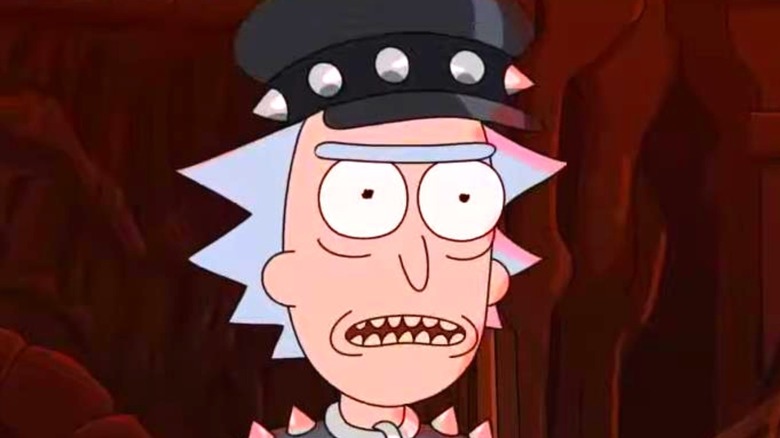 Adult Swim
"Rick and Morty" Season 5 was a rollercoaster for fans. Sure, there were plenty of ridiculous, interdimensional moments, like Rick trying to have a serious meeting with his nemesis Mr. Nimbus. There was also the episode where Rick and Summer party on several planets on the brink of apocalypses because nothing matters on those worlds anymore. But it also felt like the show was grappling with some of the dynamics it established previously, namely the partnership between Rick and Morty.
The final two episodes of the season show Rick and Morty splitting up. Rick realizes he's used his grandson in a toxic manner, and he can't in good conscience continue the way things have gone. That is until his two crows leave him, and he returns with his tail between his legs. Of course, they then find themselves in the clutches of Evil Morty, but it looks like things may finally change going forward with the show.
There's a lot for fans to anticipate with Season 6, and although we don't have a release date yet, we do know when we'll get a new "Rick and Morty" short. It appears as though we'll be able to ring in Halloween with another spooky adventure.
Rick and Morty has gone all in on shorts recently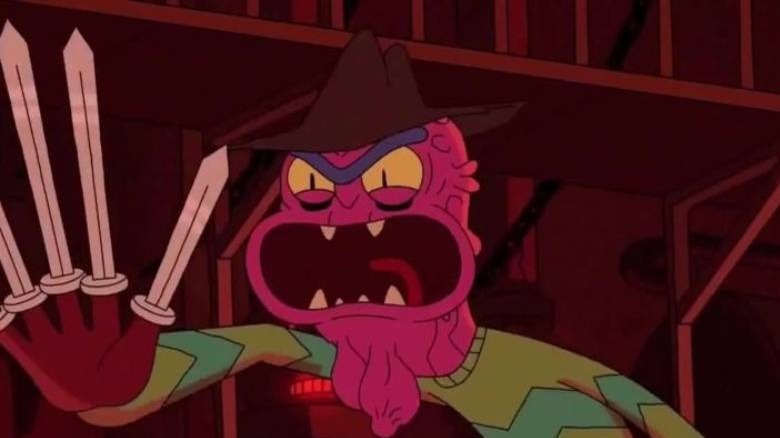 Adult Swim
Cartoon Network revealed its lineup for October 16. It will be a special occasion, seeing how that's also the date for DC Fandome. That night, the network will showcase two Batman animated movies — "Batman Ninja" and "Batman: Under the Red Hood." After both films have aired, at 4:15 a.m, which would technically make it October 17, Adult Swim will premiere a new short titled "The Great Yokai Battle of Akihabara." It will include both Rick and Morty, and based on a description offered by ComicBook.com, it will be appropriately spooky for the season.
A synopsis offered by the site states, "Rick plans to build the ultimate AI toaster; Things take a strange turn when he and Morty are forced to travel to Akihabara for spare parts." Akihabara is a locale in Tokyo, Japan, so it would appear as though the next short will continue drawing influence from that culture. "Rick and Morty" has had several anime-inspired shorts, including "Rick and Morty vs. Genocider" and "Samurai & Shogun." No other real details are available at this point, such as who the animator behind the special is.
It's unclear to discern how the short will be scary for the Halloween season, but "Rick and Morty" has always been known for keeping a few surprises up its sleeve. You'll just have to tune in to see what the science-fiction duo gets into next.