The Surprising Reason That '70s Show Star Topher Grace Returned To Sitcoms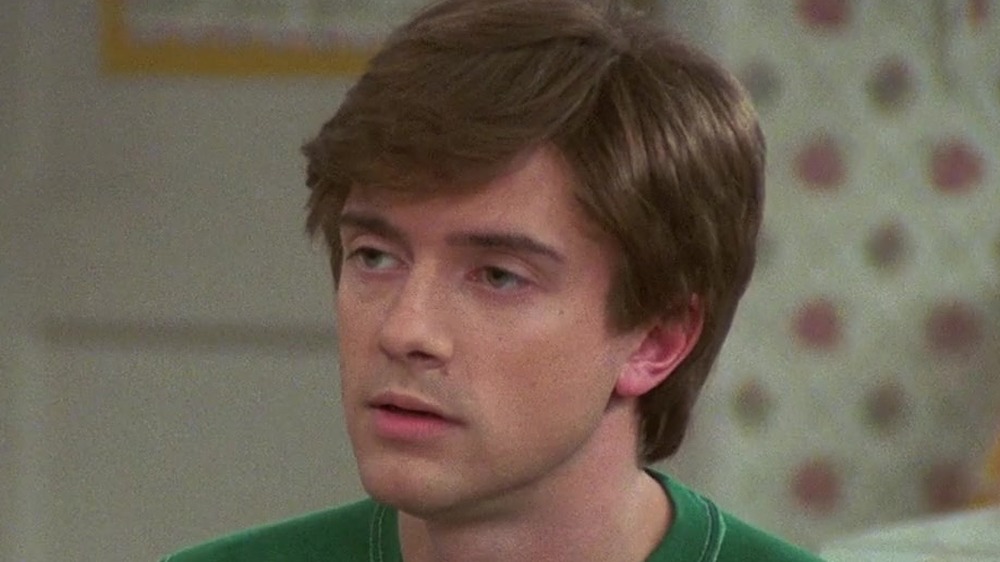 Fox
Topher Grace is proof that it's possible to have too much of a good thing. While his breakout role as Eric Forman on the classic and beloved sitcom That '70s Show put him on the map in a big way, it also impacted his potential future in entertainment. Over the course of the show's first seven seasons, during which time Grace was a series regular, the actor also began receiving film roles, notably 2000's law enforcement drama Traffic and 2004 rom-coms Win a Date with Tad Hamilton and In Good Company — and that's not including his cameos as a fictionalized version of himself in Ocean's Eleven and Ocean's Twelve. Deciding his future lay in making movies more so than continued appearances on the small screen — and with a bankroll that would allow him to be choosy about the roles he took on — Topher Grace made the decision to leave That '70s Show after its seventh season.
By and large, the decision paid off, the most immediate indicator being a role as Eddie Brock-slash-Venom in 2007's underwhelming Spider-Man 3. Grace got a chance to take on a different kind of role in 2010's Predator, playing an unassuming killer and sharing the screen with unlikely action star Adrien Brody. Perhaps his greatest role came in 2018's BlacKkKlansman, in which he portrayed white supremacist David Duke. So with all the success he's had on the big screen, why has Grace returned to his roots for Home Economics?
Here's the surprising reason That '70s Show star Topher Grace returned to sitcoms.
Topher Grace was worried about being typecast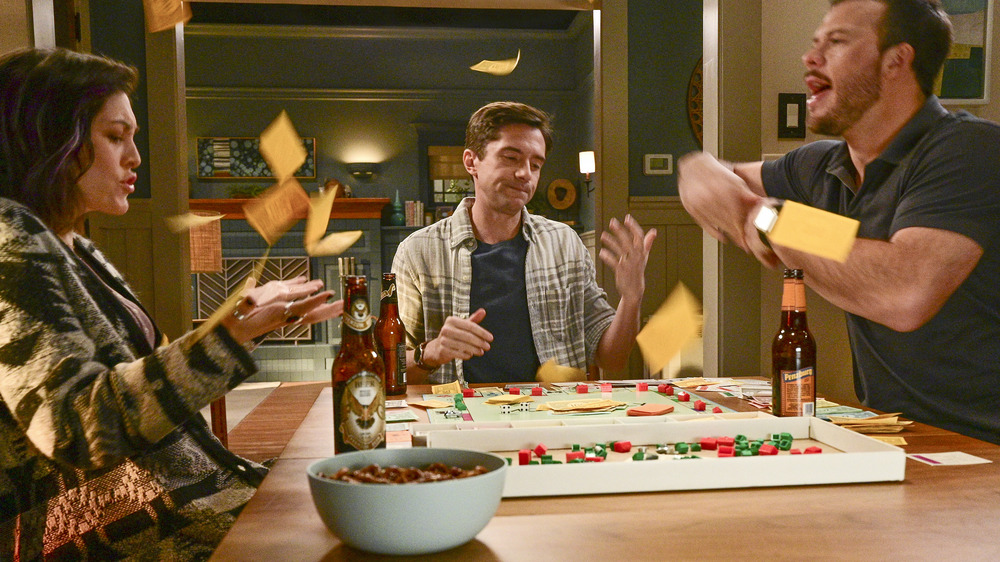 ABC
In an effort to promote his new sitcom, Home Economics, Topher Grace did an interview for Good Morning America to discuss the show. The series, which explores the relationship between three adult siblings of varying economic achievements, premieres April 7 on ABC. Grace's character, Tom, is the middle-class middle child between older sister Sarah (Caitlin McGee) — who's barely making ends meet — and younger brother Connor (Jimmy Tatro) — who's a member of the 1% and runs a private equity firm. When asked what it was about Home Economics that made him want to return to television, Grace said the "short answer" was that it was an amazing script and he loved the writing and the cast. The longer answer was a bit more complicated.
"I had just played David Duke in BlacKkKlansman, which was an amazing experience," Grace told GMA. "And then I was on Black Mirror and I played kind of an evil tech wizard, and I started getting, kind of, only offers to play white supremacists and neo-Nazis and I thought ... I wanted to try lots of different things in my career, but maybe I've gone a little too far in one direction." It turns out definitely possible to have too much of a bad thing, if those bad things are evil characters. So Grace did what made the most sense and returned to sitcoms. Here's hoping he gives us as many laughs in exploring the hilarious concept of sibling rivalry meets economic inequality and class warfare!