Fans Agree These Are The Most Messed Up Things AHS Actors Had To Do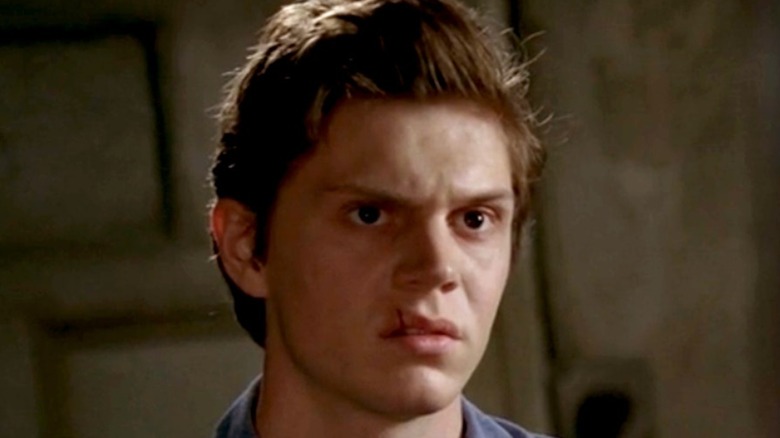 FX
Whether they're microwaving a guinea pig, lobotomizing an Anne Frank impersonator, or delving into a love triangle involving a fictionalized version of the Night Stalker, "American Horror Story" has never been afraid to cause controversy.
To live up to its fear-inducing title, the anthology series often pushes its cast members to the extreme. One fan on the show's subreddit started a thread asking, "Most messed up thing an actor was made to do on this show?" and then added, "I mean where do you even start? I'm surprised more of them haven't needed therapy."
Across 10 seasons of "American Horror Story," fans had plenty of potential responses to this question — so many that the thread didn't even receive any joke answers. Comments ranged from scenes actors admitted were challenging to film to ones that were downright disturbing to watch.
So, which "American Horror Story" actors had to perform the most messed up scenes?
One AHS actor stands out the most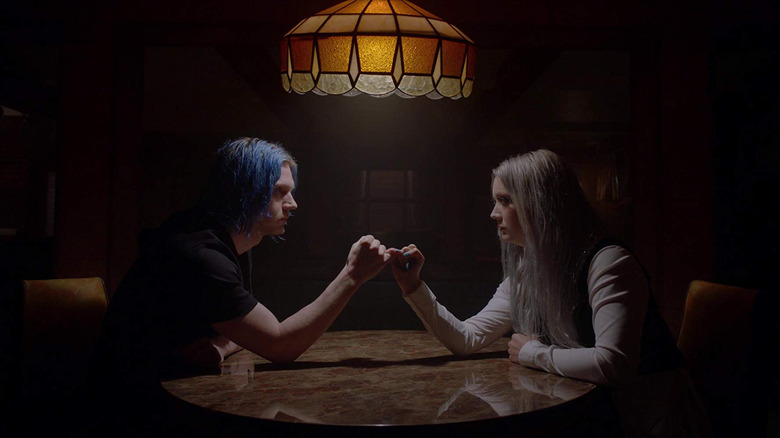 FX
While there are many answers to this prompt, many fans noticed that Evan Peters seems to be involved in most of the show's hard-to-watch scenes. A veteran of the series, Peters has appeared on all but one "AHS" season, notably taking time off to recover from the intense role of Kai Anderson in "Cult."
Many fans on Reddit pointed to scenes involving Kai and his violence toward women — including the near-miss threesome with his sister. The thread's top comment, though, was about the "Coven" scene between Peters and Mare Winningham, where it's revealed that his character is being sexually abused by his mother. u/FunnyRevolutionary17 explained that the director "purposely shot it from just one camera angle to limit how many times Evan and Mare would need to act it out."
Unsurprisingly, other scenes of actors depicting rape and sexual assault came up, with multiple seasons and actors being mentioned. A now-deleted user cited the fraternity rape scene in "Coven," writing, "i could hardly watch that scene, so i don't know how emma roberts must've felt acting that out."
An answer from u/telekineticeleven011 suggested several upsetting scenes, again highlighting Peters. "I feel like AHS messed Evan up the most out of the whole cast," they opined. Another user listed out how "excessive" the actor's on-screen nudity is, providing 19 examples ranging from gruesome torture scenes to violent sex scenes.
Though these moments can be demanding for the "American Horror Story" cast, it makes for terrifying TV.