AHS Fans Think This Was The Most Heartbreaking Coven Moment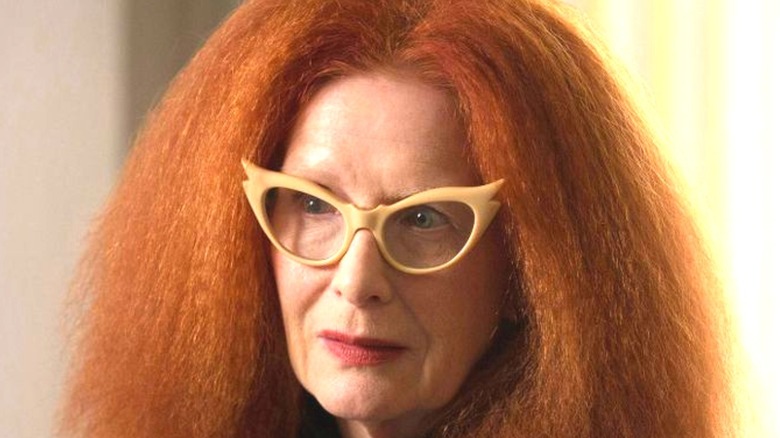 FX
This article contains spoilers for the entire run of American Horror Story: Coven.
A lot of surprisingly heart-tugging things occur during "American Horror Story: Coven." Arguably, for a season mainly about ghosts and witches, it's one of the show's most human seasons — with a lot of icy-cold, nasty things happening to some pretty good and kindhearted people. That leaves devotees of the show debating just which event broke their hearts the hardest, leading to a fan poll seeking to suss out the top answer to such a question. Here's how jam-packed the season is with sadness  — Myrtle Snow's (Frances Conroy) execution by fire doesn't even rank in the top five of the poll, nor does the Cornrow City massacre, nor does Fiona Goode's (Jessica Lange) final farewell to her daughter, Cordelia (Sarah Paulson).  
What do "AHS: Coven" fans think is the most heartbreaking moment of the whole season? Keep reading to find out.
Kyle's past as an abuse victim still haunts many viewers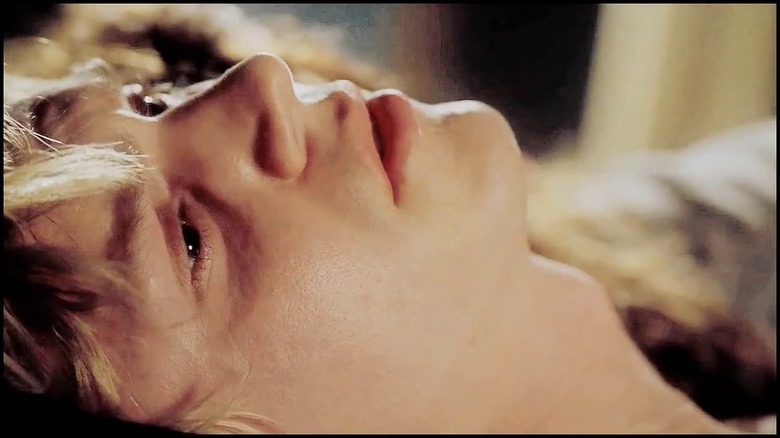 FX
According to 163 members of the /r/americanhorrorstory subreddit, the sexual abuse of Kyle Spencer (Evan Peters) at the hands of his mother, Alicia (Mare Winningham), is the most heartbreaking moment in "American Horror Story: Coven."  Alicia's final attempted sexual assault against her son is followed with a bit of dark catharsis — a resurrected and Frankensteinish Kyle bashing his mother's head in with a trophy in the season's third episode, "The Replacements."  "The look in Evan's eyes as she, I'm not even going to say it, still haunts me. It felt too real. How any parent could do that to their own child and knowing he had probably been living with it since he was a kid," wrote user FunnyRevolutionary17.
Unsurprisingly, coming in at second place with 162 votes was Misty Day (Lily Rabe) ending up stuck in a time loop in Hell in the season's final episode, forever forced to dissect a frog in high school biology lab and failing as she brings it back to life, to the taunting of her classmates. It was a fate so harsh involving such a kind character that Misty's fate was ultimately undone in "AHS: Apocalypse."
Madison's gang rape pulled in 121 votes, with Nan's murder coming in with 56 votes and 28 going to Cordelia being blinded. 11 went to Zoe accidentally killing her boyfriend in the pilot. In all, 541 members of the subreddit participated in the poll.