The Celebrities American Horror Story Fans Want To See On The Show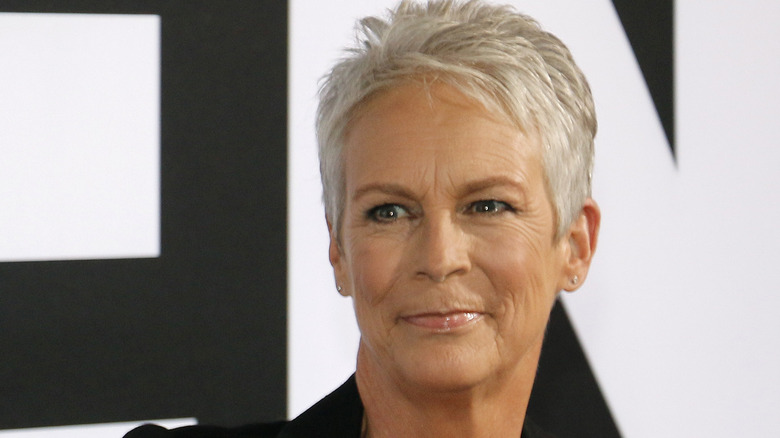 Tinseltown/Shutterstock
Even though "American Horror Story" fans are still in the middle of enjoying Season 10, "Double Feature," there's always speculation over what cast members may join the AHS Universe in the next season. Prior to the long-awaited Season 10 premiere, news broke that the horror anthology series was adding Paris Jackson, Macaulay Culkin, and Kaia Gerber for the latest installment. They joined cast mainstays Sarah Paulson, Lily Rabe, Finn Wittrock, Evan Peters, and Frances Conroy.
Although each season of "American Horror Story" introduces new themes and characters, fans can count on series regulars to tackle new roles, sometimes multiple roles in a season. One of the series most versatile stars is Sarah Paulson. On "Watch What Happens Live With Andy Cohen," Paulson said that Season 10 would likely be her last on the hit show. The actress has appeared in every season except for Season 9, "1984," which coincidentally was not one of the series' stronger installments. Although Paulson is a fan favorite, her departure could leave room for more iconic actors to join the show. After all, "American Horror Story" can attract big names, including Jessica Lange, Kathy Bates, Angela Bassett, and Lady Gaga, to name a few.
With "American Horror Story" renewed through Season 13, showrunner Ryan Murphy is sure to introduce some new celebrities into the AHS Universe, and fans on Reddit have some strong opinions about who they'd like to see appear on the show.
American Horror Story fans want to see Vera Farmiga on the show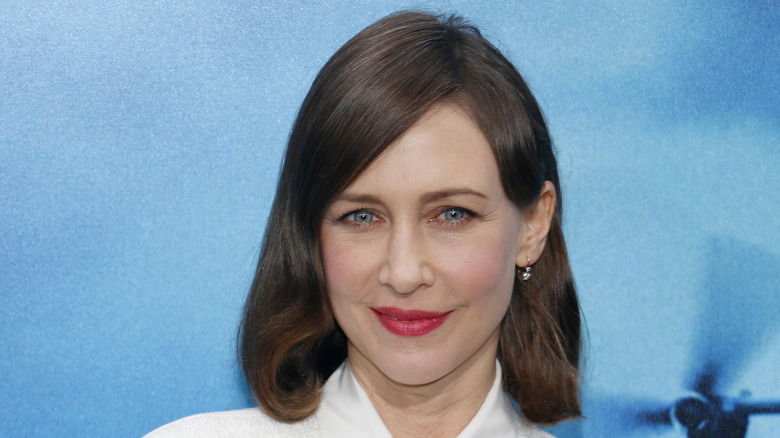 Tinseltown/Shutterstock
Redditor iljensen is eager to see Vera Farmiga of "Bates Motel" on "AHS." "It's ridiculous that she still hasn't appeared in any season of 'American Horror Story,' yet she's constantly cast in unknown series and movies that don't do her justice," they wrote. Having Farmiga on the show makes sense since her sister Taissa Farmiga has appeared on four seasons: "Murder House," "Coven," "Apocalypse," and "Roanoke." Vera Farmiga is also known for playing Lorraine Warren in "The Conjuring" franchise. "Yes! Her and Taissa in a season together would be amazing!" agreed Purpledoves91. 
Redditor Flash-Over added a shortlist of must-sees, including horror stars Jamie Lee Curtis (who appeared in Murphy's "Scream Queens"), Neve Campbell, and Jennifer Love Hewitt. "Omg! All the Scream Queens would be amazing. Add Sarah Michelle Gellar too," stated chungkingxbricks. Redditor Augusta-Cornwell suggested "Charlie's Angels" star Lucy Liu and Anjelica Huston ("The Addams Family"), along with Curtis and Farmiga. "Omg please, I'd die if I saw Lucy in AHS," responded Rosemarys_Babooshka.
Another name to pop up multiple time is Alexander Skarsgård. The "True Blood" actor does make being bad look incredibly good. "After seeing him play Eric Northman, I want to see what he can do in AHS," GloInTheDarkUnicorn wrote. Redditor Jerezmo nominated "Supernatural" star Jensen Ackles. "Jensen Ackles, playing an actual detective who doesn't know he's investigating a supernatural case," they wrote. Other suggestions include Helena Bonham Carter, Noel Fisher, and Toni Collette.