What Sarah Shahi Has Been Doing Since Leaving Chicago Fire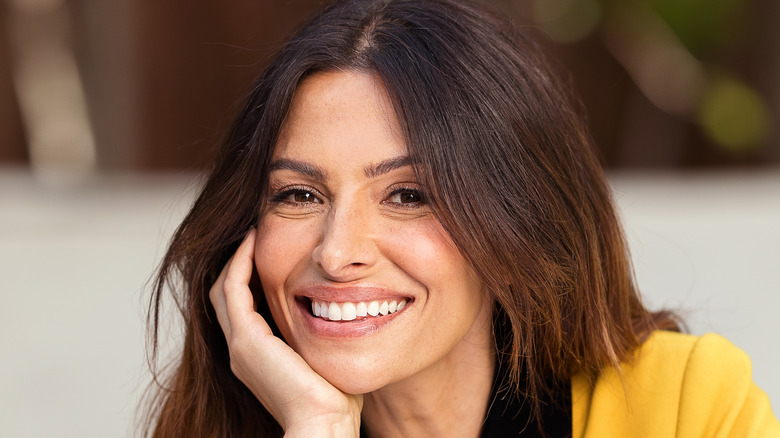 Rich Polk/Getty Images
NBC's "One Chicago" franchise continues to be a truly impressive small-screen franchise for the network. The television franchise currently boasts three hit shows, each of which focuses on a different branch of its titular city's first responders, including police officers ("Chicago P.D."), emergency medical professionals ("Chicago Med"), and firefighters ("Chicago Fire"). The franchise, of course, kicked off when "Chicago Fire" made its network premiere in the fall of 2012, and that series has aired almost 200 episodes in the years since then. While it's largely done so with the same principal cast members in place as well, "Chicago Fire" has also supplemented its core cast with as solid a crew of supporting characters and actors as any show on the air right now.
It's safe to say, though, that one of the more popular supporting actors to have come and gone on "Chicago Fire" is Sarah Shahi, who portrayed Renée Royce — the love interest of Taylor Kinney's Kelly Severide — for 10 episodes across the show's first and sixth seasons. Her popularity was partly because her character's arc over those 10 episodes was truly intriguing, with her fiery attorney wrapping fan-favorite Kelly into a romance that can only be described as, well, complicated.
However, outside of her tumultuous and unexpected return in Season 6, Shahi has essentially been absent from "Chicago Fire" since its second season. Fortunately, she's more than kept herself busy in the years since leaving the show behind.
Sarah Shahi has kept busy since her Chicago Fire exit
It shouldn't be all that surprising, but Sarah Shahi has been gainfully employed as an actor since her time on "Chicago Fire" came to an end. Shahi had, after all, been working as a professional actor for over a decade before making her debut on that NBC series, having previously appeared in films and television series like "Alias," "Old School," "The L Word," and "Psych." However, Shahi's parts in those projects were very much supporting roles, and even if her turn as Renée Royce on "Chicago Fire" was as well, her presence on the show undoubtedly helped raise her profile.
Coming near the tail end of her initial run on "Chicago Fire," Shahi scored a steady gig on CBS' "Person of Interest" that began in 2013 and ended in 2016. After a 50-episode run on that show, Shahi went on to claim a leading role in NBC's short-lived sci-fi drama "Reverie" (via IMDb). The actress also appeared opposite Kevin Bacon in Showtime's gritty crime saga "City on a Hill," and recently wooed Nathan Fillion in his ongoing ABC hit series, "The Rookie." Additionally, Shahi shared the screen with the great Dolly Parton in the famed country singer's 2019 Netflix series, "Dolly Parton's Heartstrings." Meanwhile, Shahi most recently starred as the lead of Netflix's steamy summer hit "Sex/Life," which already has a second season in the works. 
As for what's next for Sarah Shahi, it's worth noting that she's about to return to the big screen as Adrianna Tomaz (AKA Isis) in Dwayne Johnson's superpowered "Shazam!" spin-off "Black Adam," which is set to arrive in theaters in July 2022.