The Ending Of Netflix's Sex/Life Season 1 Explained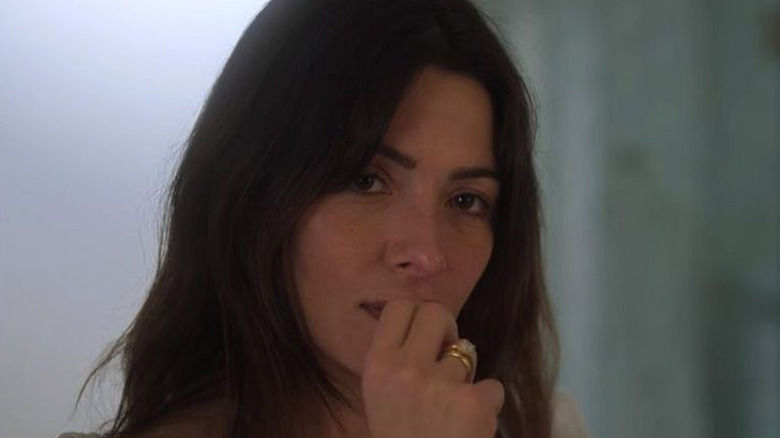 Netflix
"Sex/Life" is the racy new Netflix series that's racing up the charts. As the name suggests, the show is all about trying to find a balance between having a satisfying sex life and a happy home life. For the show's main character, Billie (Sarah Shahi), those two desires are at odds with each other. She's happily married to Cooper (Mike Vogel), with whom she has two children. But she also can't quite get past her ex, Brad (Adam Demos), with whom she still has amazing chemistry. 
Season 1 begins when Brad comes back into Billie's life and the two start an affair. Throughout the season, Billie enjoys her newfound sexual satisfaction, but also finds that it strengthens her marriage to Cooper. Her feelings for both men get stronger and stronger, and by the Season 1 finale, she has to make a choice.
In something of a twist, Billie goes with Brad. But that doesn't mean her marriage with Cooper is over. It just means her life is more complicated than it already was. Here's what the Season 1 finale of "Sex/Life" is all about.
At the end of Season 1, Billie chooses herself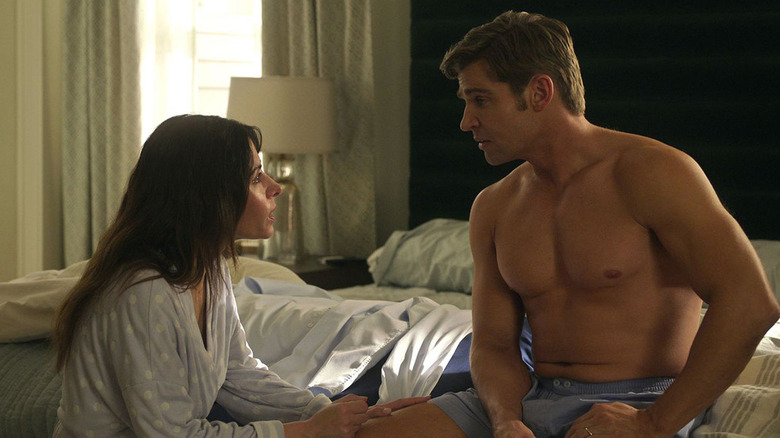 Netflix
It might seem like Billie chooses sex over marriage, but really, she's choosing a third option. On the show, Sasha (Margaret Odette) is both Billie's best friend as well as a positive example to Billie for how she can live her life. In Season 1, Sasha has just published a book about the very dilemma her best friend is going through. At a book signing, Sasha describes the difficult situation society puts women into. "You know who else code switches? Women," she explains. "We fall into line. We fall into language and behavior which fits expectations men have dictated. We make ourselves smaller."
In her book, which is conveniently titled "The Third Way," Sasha advises women to honor their own feelings first. And that's essentially what Billie does in the finale. Having to choose between Cooper or Brad would require Billie to stifle some part of herself. So Billie's not really choosing Brad over Cooper; she's choosing to honor her desire to have both.
Or, as Shahi put it in an interview with Refinery 29, "A lot of people go, 'Is it Team Cooper? Is it Team Brad? I've always been on Team Billie." She added that she doesn't believe in the "notion of being able to find yourself or define yourself as a woman through a man."
Of course, Billie's decision is hers alone. The show doesn't share Brad or Cooper's reactions, but it's likely to cause major fallout. If "Sex/Life" gets a second season, it will most likely explore the ramifications of Billie's decision, and whether she actually can "have it all."