Is Brian Tee Really Leaving Chicago Med?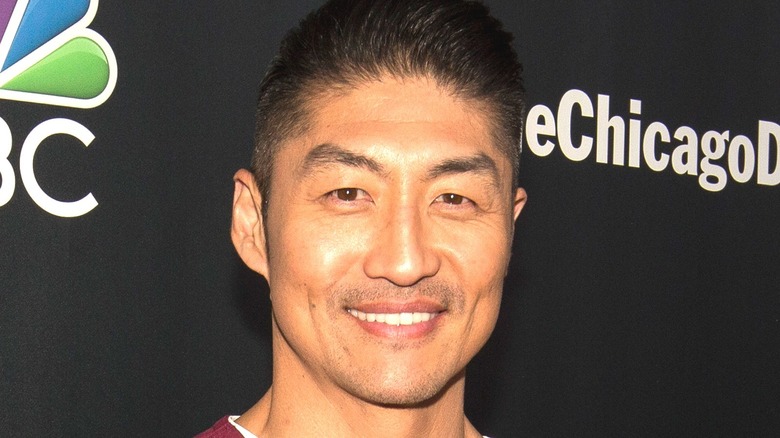 Barry Brecheisen/Getty Images
TV shows routinely ditch characters for all sorts of reasons, and "Chicago Med" is no different, particularly since it's just one part of the ever-expansive "One Chicago" television franchise. The long-running NBC medical drama just premiered its seventh season on Sept. 22, 2021 (via Deadline), and longtime fans no-doubt noticed the absence of one of the show's most popular characters, Dr. Ethan Choi, who's played by Brian Tee.
There's a narrative reason for this, at least: If you missed the "Chicago Med" season 6 finale, Dr. Choi was shot outside of Gaffney Medical Center by one of Dr. Archer's (Stephen Weber) patients. Dr. Choi survived, but the show indicated that he was facing a long recovery and rehabilitation. Sure enough, while Tee doesn't appear in the "Chicago Med" Season 7 premiere, it is revealed that Dr. Choi is recuperating at another medical facility.
Some fans might be wondering if this means Tee has departed "Chicago Med" for good. Here's what we know.
Brian Tee is just juggling multiple projects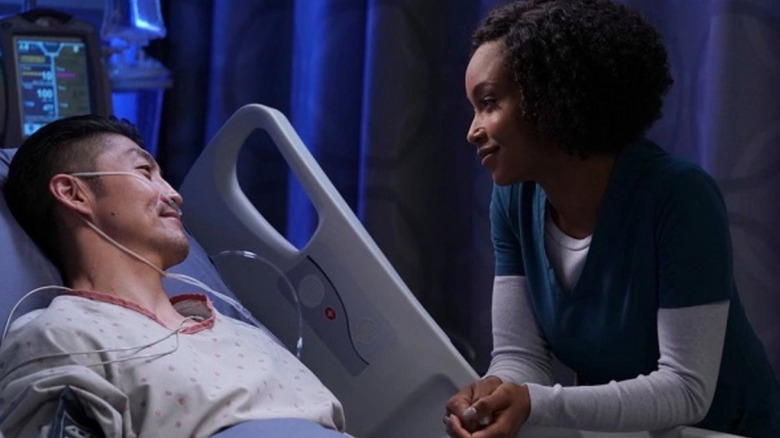 NBC
Fortunately, no, Brian Tee is not leaving "Chicago Med" at this point. The plan is for Tee to return once his character recovers. The most obvious reason for his absence at the beginning of Season 7 (storyline elements aside) is due to the fact that he's currently filming the Amazon Video series "Expats," alongside co-star Nicole Kidman. On Sept. 9, Deadline reported that Tee had been added to the "Expats" cast, while also noting that he still had commitments to "Chicago Med" as a series regular — confirming, again, that Dr. Choi will be back.
"Expats" is based on Janice Y.K. Lee's novel "The Expatriates," centered around three women living in the expatriate community of Hong Kong. Tee's role is Clarke, husband to Margaret (Kidman), who is described as a "Devoted husband and father, [with] no desire to exchange his expat lifestyle for American suburbia, until his world is upended and he is faced with an impossible choice."
"Expats" is currently filming in Hong Kong, and Kidman has already completed her scenes, but no firm date for when Tee might wrap has been announced. In an interview with TV Line, "Chicago Med" executive producer Diane Frolov said that Tee will be absent for "several episodes" this season — but the good news is, Frolov also confirmed that Tee will definitely be back, so it certainly seems that there's nothing for his fans to worry about.