The Horrifying Truth Behind CSI's Marg Helgenberger Real-Life Autopsy Reports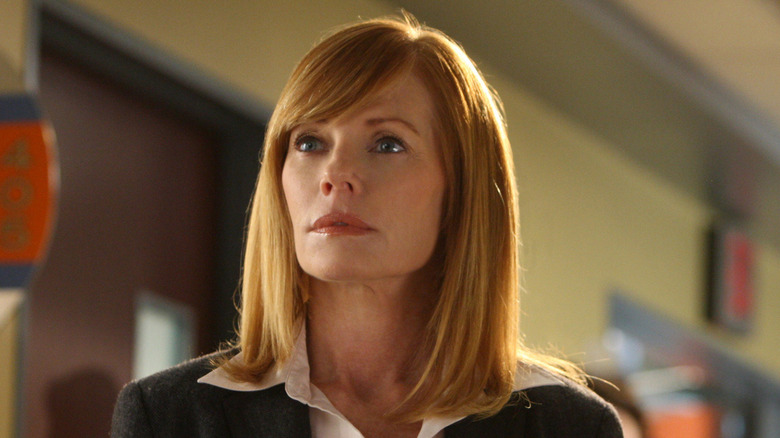 CBS
The original "CSI" changed television forever. It revamped the police procedural, introducing a forensic science component that had been missing from crime dramas up until then. Up until that point, law enforcement shows focused more on the down-and-dirty, street-level aspect of fighting crime. Plots saw police officers and detectives hitting the streets, using their gumption more than technology to solve cases. But in 2000, science was moving forward. Years earlier, the OJ Simpson trial made the general public more aware of how DNA evidence worked, and people were ready to accept a technobabble-heavy show.
Enter a little show called "CSI: Crime Scene Investigation." The show may have gone off the air in 2015, but it forever changed the genre. In addition to introducing a slew of spinoffs, the beloved series launched the careers of many of its stars. 
Marg Helgenberger played an exotic dancer-turned-forensic scientist named Catherine Willows. Like Dexter from "Dexter," Catherine was a blood spatter expert. She was able to analyze how blood fell in a crime scene to reconstruct how a death took place. But unlike most real crime scene investigators, the agents in "CSI" were extremely multidisciplinary. Catherine photographed and analyzed blood spray, but she also interrogated criminals, put evidence through a centrifuge, and performed autopsies. And it was while preparing for that latter aspect of her role that Helgenberger may have taken method acting a little too far.
Marg Helgenberger knows what dead bodies smell like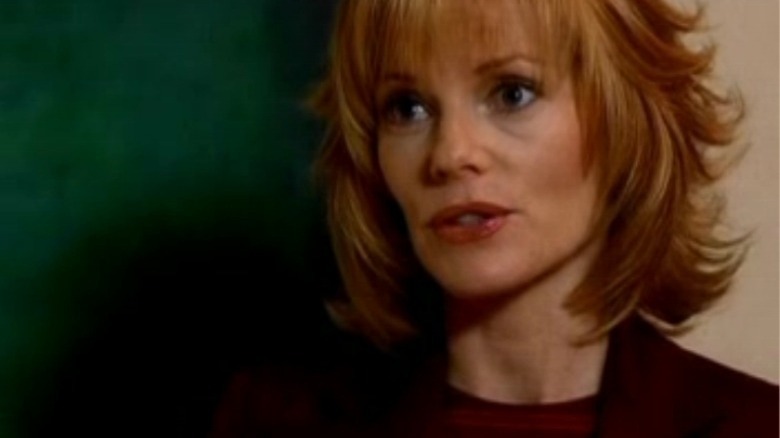 CBS
Method acting is the process of going in-depth with a role. For example, an actor playing an archaeologist may study some of the basic principles so that they can sound more like they know what they're talking about during the performance. They may also walk a mile in the profession's shoes, like when Tom Cruise got a job as a UPS worker so that he could try to blend in with a crowd for his role in "Collateral."
Marg Helgenberger actually attended autopsies to prepare for the role of Catherine Willows in "CSI." The producers did not mandate that Helgenberger attend any autopsies, but Helgenberger was insistent that she wanted to get a more in-depth education on how the entire crime scene investigation process worked in real life. "I asked for it and I was glad that I did because it's something that doesn't ever leave you," she explained to BBC Breakfast in 2011. "You'll always have that very strong sense memory of the experience."
Helgenberger followed along with criminologists in Las Vegas. She did a ride-along to a report of a dead body at the Hard Rock Hotel, then was able to attend the autopsy and follow the weeks-long process. "I was able to track the whole case because then I exchanged email addresses with the coroner," she said, "because obviously the toxicology report takes a few weeks."
She also shared one of the more unsettling, visceral details from her time witnessing an autopsy being performed: "The smell is probably the most intense thing about it."
CSI wasn't the only time Helgenberger went the extra mile for a role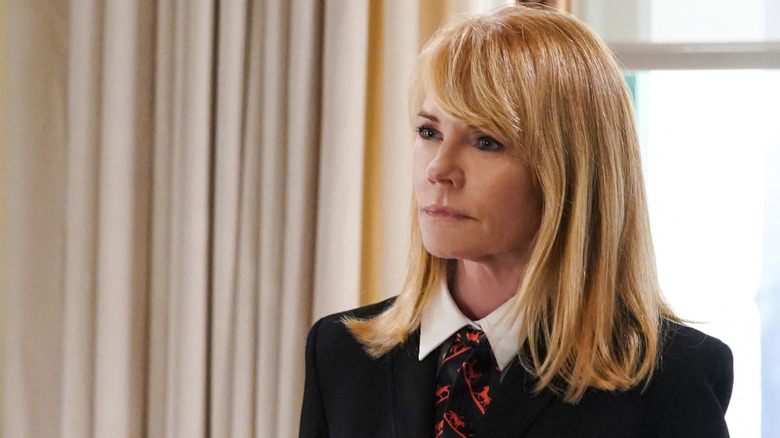 CBS
Marg Helgenberger has had a long, lucrative career in the industry. Even after Helgenberger left "CSI" she hasn't been short on work, appearing in a litany of TV and film projects, including "Under the Dome," "Almost Friends," and "A Dog's Journey." However, her most prominent role outside of "CSI" would arguably have to be "All Rise." The legal drama faced plenty of critical acclaim when it ran on OWN for two seasons before being prematurely canceled. 
Helgenberger played Judge Lisa Benner, a series regular on the program, and to get in the right mindset for the character, the actress went back to her method acting roots. She explained how she prepared for the role in an interview with AARP, and it involved utilizing some family connections. "My Georgetown Law student son interned for a woman judge [about my age] in Pasadena," Helgenberger explained. "I got to sit in her courtroom and meet her. It's fascinating — the precision needed to decide who's telling the truth and who's stretching the truth."
She also mentions in the same interview how "All Rise" allowed her to build on what she had done during "CSI." She elaborated, "I've been a lot of cops, detectives and a criminalist on 'CSI,' but never played a prosecutor or a judge. 'All Rise' reminds me of the early days of 'L.A. Law' — it has great dramatic writing but also levity." With any luck, Helgenberg's next role will remain in the law enforcement sphere so that she can continue putting all of this training to good use.