Why Marg Helgenberger Really Left CSI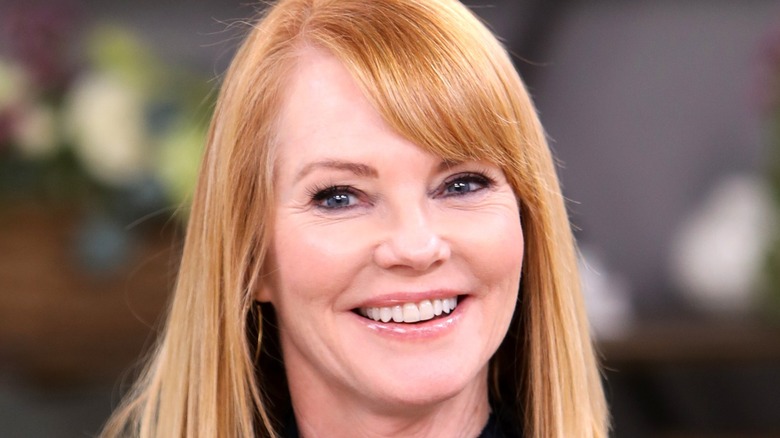 Paul Archuleta/Getty
In the years following its October 2000 premiere, CBS' forensic procedural drama, "CSI," rose to become one of the world's most popular TV shows. The series was named the most-watched TV show in the world six times and its success resulted in the launch of several spin-offs, including "CSI: Miami," "CSI: NY," and "CSI: Vegas" (via Deadline).
The original "CSI" follows a team of forensic investigators in the Las Vegas Police Department as they use collected crime scene evidence to solve crimes. With its fascinating look into crime work and its likable characters, "CSI" helped spur the nation's love of crime dramas, and had a clear influence on shows like "NCIS," "Bones," and "Criminal Minds."
But, as is the case with any TV show, "CSI" had to come to an end eventually, with its finale airing in 2015. Over its 15-year stint, the series featured a regularly rotating cast of actors, and by the time it ended, only a few of its original cast members were still appearing in it. Much to the surprise of fans everywhere, Marg Helgenberger was one of the original "CSI" cast members that left before the show's finale. Here's why.
Marg Helgenberger left CSI to pursue other projects
Marg Helgenberger was already a well-established actor with several screen credits under her belt before she landed a lead role on "CSI." However, the popular CBS procedural gave Helgenberger a coveted, secure role that she would go on to regularly play for many seasons.
Helgenberger was a part of "CSI" when it premiered in 2000 and played the single mother and former stripper-turned-investigator, Catherine Willows. Catherine started off as a lab technician who analyzed blood spatter and collected fingerprints for the Las Vegas Police Department. Eventually, she worked her way up to becoming the department's night shift supervisor but ultimately left to pursue a job with the FBI.
After 12 seasons on the show, Helgenberger left "CSI" in order to pursue other projects. Following her departure in 2012, she told The Hollywood Reporter, "I instinctively felt it was time to end that chapter of my career. I'm 53 now, and I feel like I'm still young enough to switch it up." She added, "I don't have the energy at 53 that I did when I started this show at 41. In that 12-year span, there were lots of changes in my life."
Ultimately, Helgenberger's time away from "CSI" worked out well for her, as she went on to star in a wide variety of TV shows (via IMDb), including "Intelligence," "Under the Dome," and "All Rise."