How Much Life-Sized Pinocchio Marionettes Sold For On Pawn Stars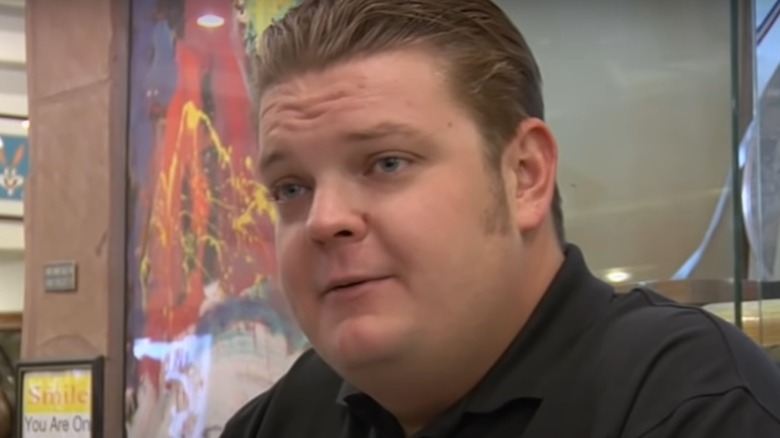 History
Way back in 1989, the late Richard "Old Man" Harrison opened the doors of the Gold & Silver Pawn Shop for the first time. With his son Rick at his side, their newly-opened family business would operate fairly quietly for some time before a couple of TV executives discovered it while looking for the basis of their next hit series. From then on, it became the setting for History's "Pawn Stars": a reality program focused on the Harrisons' day-to-day activities at the shop, mostly covering their dealings with customers looking to buy, sell, or pawn various items, with some scripted shenanigans thrown in for good measure.
In the over-10 years that "Pawn Stars" has graced small screens across the globe, it has shown off some truly remarkable artifacts that just so happened to waltz their way through the front door. One-of-a-kind guitars, objects connected to sports icons, historically significant firearms, and everything in-between has sat on the glass counters of the Gold & Silver, giving the network plenty of material to broadcast to the world. Of course, just as important as the trinkets themselves are the values attached to them, which can be quite shocking depending on the item in question.
Take, for example, a set of rare, life-sized Pinocchio marionettes that stepped into the shop some years ago and earned their now-former owner a pretty penny.
The puppets scored their seller four figures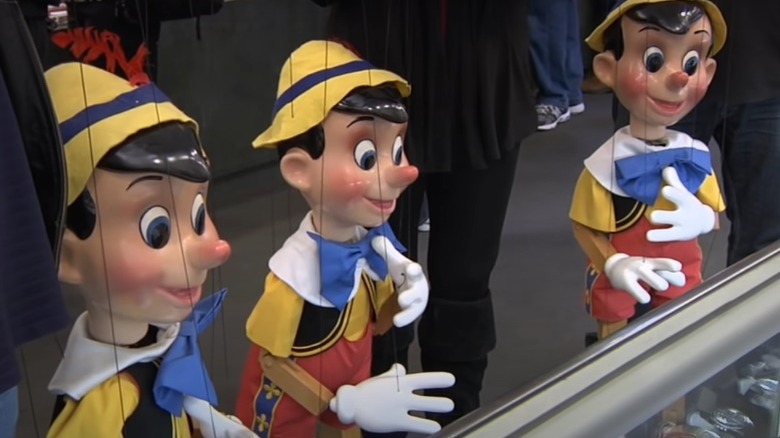 History
The trio of Pinocchio puppets appeared on "Pawn Stars" in the appropriately-titled Season 5 episode, "Pawnocchio." Based on the famed Disney animated feature from 1940, Bob Baker designed the marionettes in 1990 as props for Disney Store locations. Given their connection to the groundbreaking movie and the House of Mouse generally, Rick Harrison and his son Corey were sure they had some value to them. Just to be sure, though, they elected to call in an expert to ensure they didn't overpay or rip off the seller, who sought no less than $5,000.
When it comes to toys and anything relating to them, Rick brings in Johnny from a local shop known as Toy Shack for a second opinion. Upon looking over the Pinocchio replicas, assessing their condition, factoring in that only 200 were ever created, and deducing that they were, in fact, legit Bob Baker productions, he appraised them at roughly $6,000 apiece. Naturally, the Harrisons couldn't give the seller $18,000 for all three if they wanted to turn a profit on them, so after some haggling, both parties settled on $9,500.
Considering their rarity and the recognizability of Pinocchio, it should come as no surprise that the seller walked away with nearly $10,000 for his marionettes. For a Disney collector with some cash to burn, such an item would make an excellent centerpiece for their collection.