Pawn Stars' Old Man Cut This Shocking Person Out Of His Will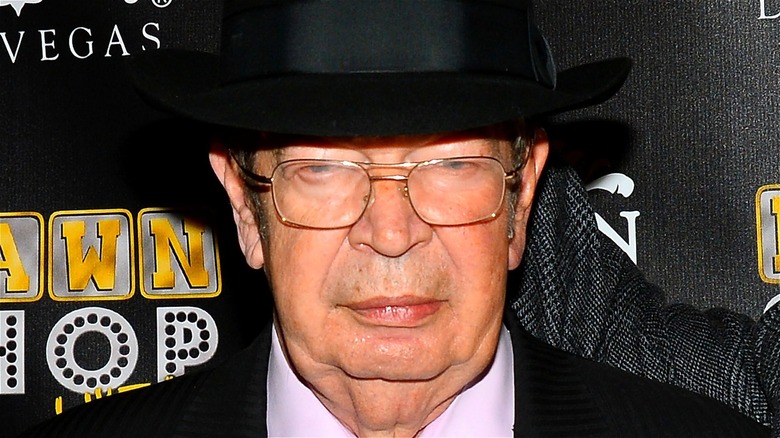 Ethan Miller/Getty Images
For years, fans of History's "Pawn Stars" could expect the Harrison family to be at the front counter, willing to roll the dice on any strange, profitable valuables that came into the shop. The items in each episode might change, but the dynamic between the family, namely Richard "Old Man" Harrison, Rick Harrison, and Corey "Big Hoss" Harrison, remained the same. 
The men knew how to push one another's buttons, but you could always feel the love that was there between the family. Three generations worked within that pawn shop, but the show's fanbase was dealt a devastating blow when "Old Man" Harrison died in 2018. The show has persevered in his absence, continuing to air new episodes, but it just hasn't been the same since the family patriarch passed away.
"Old Man" Harrison died a wealthy man, and he naturally had many assets at the time of his death to be divided amongst his loved ones, including his wife and sons. Rick Harrison's father had two other sons, and in what came as a shock to fans, he left one of them out of his will.
Old Man Harrison left his son, Christopher, out of his will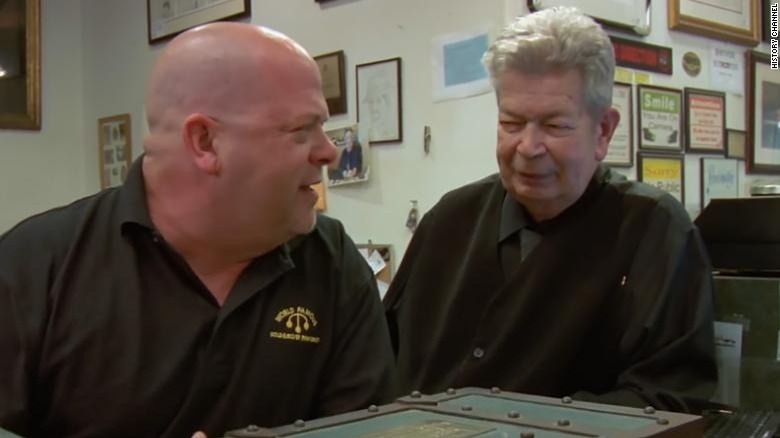 History
Shortly after Harrison's passing, his son, Rick, released a statement commemorating the man's legacy: "'The Old Man' Harrison passed away this morning surrounded by those he loved. He will be tremendously missed by our family, the team at Gold & Silver Pawn, and his many fans the world over. He was my hero and I was fortunate to get a very cool 'Old Man' as my dad" (via TMZ). Later, it would come to light that "Old Man" had made a recent change to his will, leaving his son, Christopher, out of it.
According to documents acquired by The Blast, Richard Harrison's original will had all three of his children as well as his wife listed as beneficiaries. However, he signed an updated document a year before his passing, leaving Christopher out of any benefits. The paperwork also contains the following passage: "I would like to express my love and affection for Christopher Keith Harrison; however, for purposes of this Will, I have intentionally and with full knowledge failed to provide for him and his issue."
No other details are publicly available as to why the exclusion was made. It's obviously a private matter and one that the Harrison family would like to keep that way.