How Chicago P.D.'s Marina Squerciati Really Felt About Burgess's Kidnapping Storyline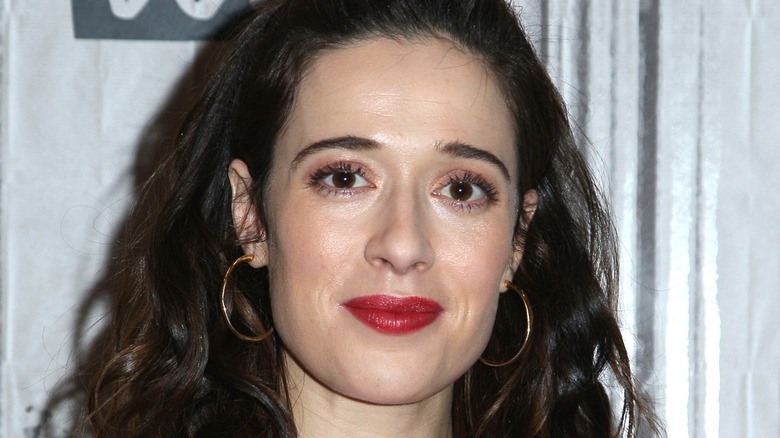 SD Mack/Shutterstock
Kim Burgess (Marina Squerciati) has been through some intense things on "Chicago P.D." She has saved her partners' lives a few times, been involved in a love triangle, lied to a review board investigating an incident in which she was involved, and was even kidnapped in Season 6. Oh, and she also got pregnant, miscarried, and still became a mother. To put it simply: Burgess has been through a lot, but her responses to all of these storylines have only helped turn her into a fan-favorite "Chicago P.D." character.
Things haven't gotten any easier for Burgess either. In the final episode of "Chicago P.D." Season 8, crime ring member Kent (Anthony Goes) kidnaps Kim and calls Roy (Michael Maize) in to let him know he has a problem. At the men's hands, Burgess is beaten and even shot in the abdomen a couple of times. Through sheer force of will, she ends up getting herself to a nearby vehicle and is saved by the unit that had been frantically searching for her. By the end of the episode, she's ended up in the hospital, where she's seen fighting for her life.
More recently, the first two episodes of "Chicago P.D." Season 9 have seen Kim, thankfully, live through the experience. Despite her recovery though, there's no denying the fact that Burgess has definitely been through the wringer these past few episodes. But how does Marina Squerciati actually feel about her character's kidnapping storyline? 
Marina Squerciati initially thought her character was being killed off
Marina Squerciati told Parade that when the "Chicago P.D." producers first told her about Kim's kidnapping, she thought she was leaving the show. "I'm on a show with guns, there's always the possibility of dying," she said. "It's like a Chekov play. The gun is introduced at the beginning of the play, it's going to get used in act two, right? It's always a danger."
Once she was reassured she still had a job, though, Squerciati says she was flattered to think people might be invested in her character to the point that they'd tune in to the ninth season premiere just to see if Kim survives. As an actress, Squerciati also said that she knows the storyline will lead the character down some interesting paths. "We haven't had anyone be that damaged by an incident," the actress noted. "Not only were there physical effects but there's mental effects, and it's going to take a lot of time to get over. And now, she has the added weight of having a child to care for, one who's also experienced trauma. So, she has to figure out how to navigate this new world of mental health and how to put a good front forward for her kid."
Squerciati went on to speculate that Kim's kidnapping will likely only bring her and Adam Ruzek (Patrick Flueger) closer together, saying, "I honestly think that normally that Burgess would not want to accept this kind of help. But I think she knows she needs it, and I think she'd rather get it from Ruzek than anyone else." 
All in all, it's clear that, with this one event, "Chicago P.D." has already set up some major storylines to help carry it through the rest of its ninth season.