The One Chicago PD Character Fans Can't Help But Love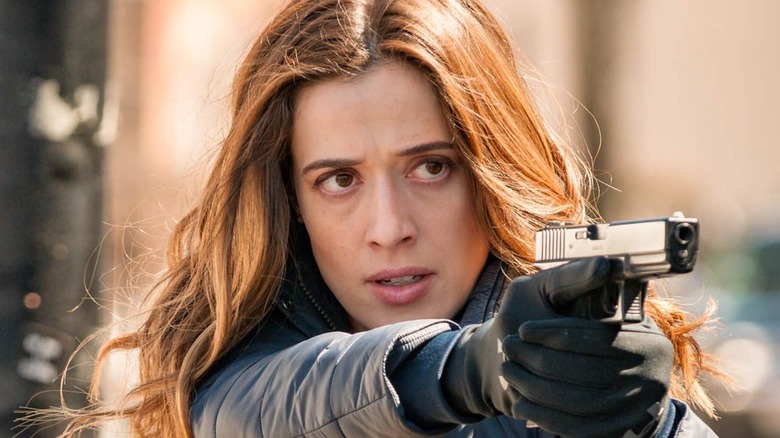 Wolf Entertainment/NBCUniversal
It's been nearly a decade since mega-producer Dick Wolf and NBC unleashed their "One Chicago" franchise, starting with "Chicago Fire" in 2012, and fans are still flocking to watch the Windy City public services heroes every Wednesday night. But with nearly 500 episodes of all the "Chicago" series in the rear view mirror, there's one character who seems to have stolen most fans' hearts.
Although she's guested in multiples episodes of "Chicago Fire," Chicago Med," and even the short-lived "Chicago Justice," it's "Chicago P.D." where this character can be found every week. Her background is a bit unorthodox for a cop: she's a former flight attendant. After getting her start as a patrol officer, she was recruited for the Intelligence unit in season 4 and never looked back. Now, she's being celebrated online as the most beloved character in the "One Chicago" universe, in no small part due to the emotional moments she's had over the course of the series. Have you guessed the character yet?
Officer Kim Burgess is the Chicago P.D. fan favorite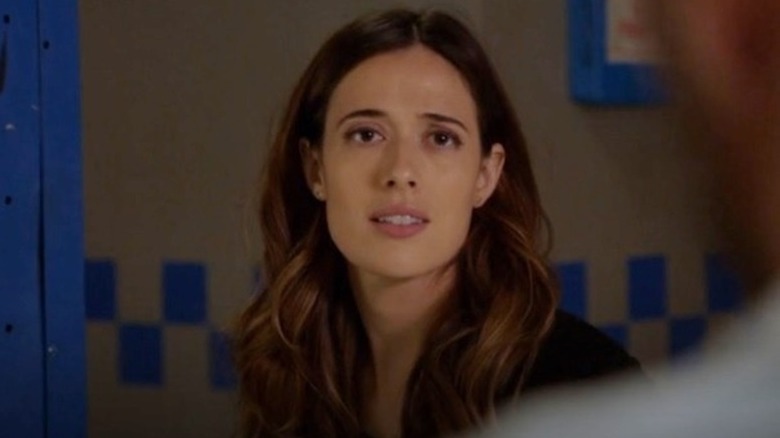 Wolf Entertainment/NBCUniversal
That's right, we're talking about the one and only Officer Kim Burgess, as played by "Gossip Girl" alum Monica Squerciati. Her long run on "Chicago P.D." inspired a recent Reddit thread titled "Burgess is definitely my favorite character in the One Chicago Universe."
That original post inspired an outpouring of Burgess appreciation from fellow fans, with Redditor u/Creeptara summing up fan sentiment by writing, "I've seen all seasons, and I love her. I can't imagine Chicago PD without her. In a way, I feel like this is her story, her life that the show is telling us. ... I just love this story of her life hidden behind all these cases and police work throughout all 8 seasons and counting."
Of course, not everyone is massive fan of Kim Burgess. While u/ZackCarns declared, "Burgess is loved by 99% of PD fans," that other 1% made themselves heard as well. For instance, u/Darkfire757 chimed in to say that as the series progresses, "She becomes overly empathetic and moody. She's better sassy and upbeat in the earlier seasons." Redditor u/JordSmart94 agreed, posting, "Once Kim gets more experienced ... you will like her less, well that's my experience anyways." 
Other fans were confused by this take. This included u/FaradayStewart, who responded, "When would you say, Season-wise, Kim becomes more unlikeable? Because I currently still really like her." 
Fans will have to wait until September 22, when "Chicago P.D." returns for its 9th season premiere, to see if Kim Burgess ever does become less likable. Until then, 99% will likely continue loving her.