Why Roy From Chicago P.D. Looks So Familiar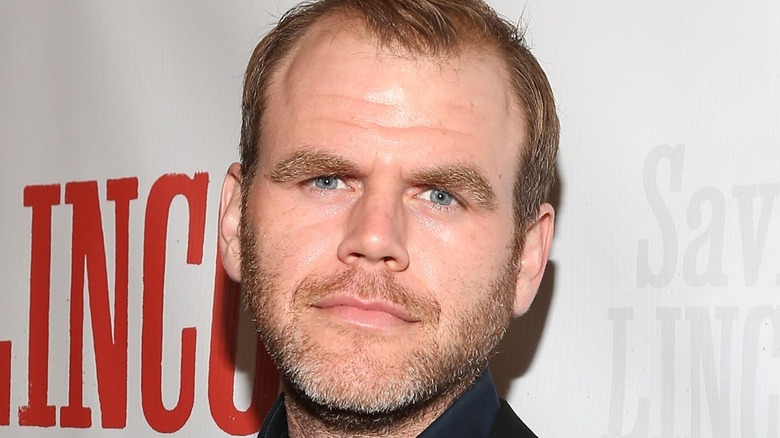 Jesse Grant/Getty Images for Pictures from the Fringe
"Chicago P.D." has seen its fair share of criminals and bad guys over the years, but few made as strong of an impression on viewers as Season 8's Roy Walton (Michael Maize). He was first introduced in "The Right Thing" as a human trafficker. The force manages to narrow their search down to him, thanks to finding a license plate. However, he's still not easy to locate, and things only escalate when they discover a trail of bodies in his wake. His storyline picked back up with the Season 8 finale, as he's finally about to be brought into custody until he makes a move for an officer's gun, forcing them to shoot him in self-defense.
Roy's time on "Chicago P.D." may be over, but Michael Maize's career is just heating up. It won't be the last time you see him on your screen, and he has plenty of other credits to his name you may recognize him from.
He played Daniel in National Treasure: Book of Secrets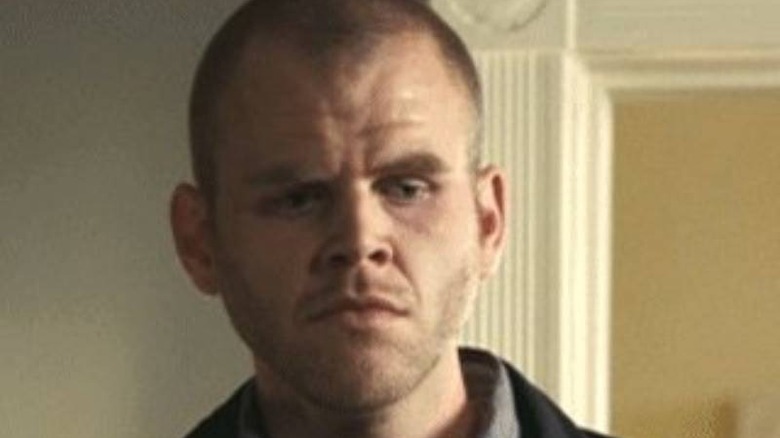 Walt Disney Studios Motion Pictures
Michael Maize seems to have a look that screams "bad guy." His time on "Chicago P.D." wasn't the first time he was up to nefarious acts. You'll find them throughout his resume, including one of his most significant roles to date: Daniel in "National Treasure: Book of Secrets." Daniel is one of Mitch Wilkinson's (Ed Harris) henchmen. Most notably, he was part of the car chase sequence when Mitch finds himself in Europe alongside his arch-rival Ben Gates (Nicolas Cage).
For much of the rest of the film, you'll find Daniel at Mitch's right-hand side, never really saying anything but providing the necessary muscle to make him a serious threat. Maize was ecstatic to land the part, as he detailed in an interview with On Milwaukee: "It's exciting to be part of this. This is going to be a big movie. The first one was a big hit, and this one could be even bigger. The plot is more international." But it was only the beginning of what was a lucrative career for the actor.
Maize then moved to Mr. Robot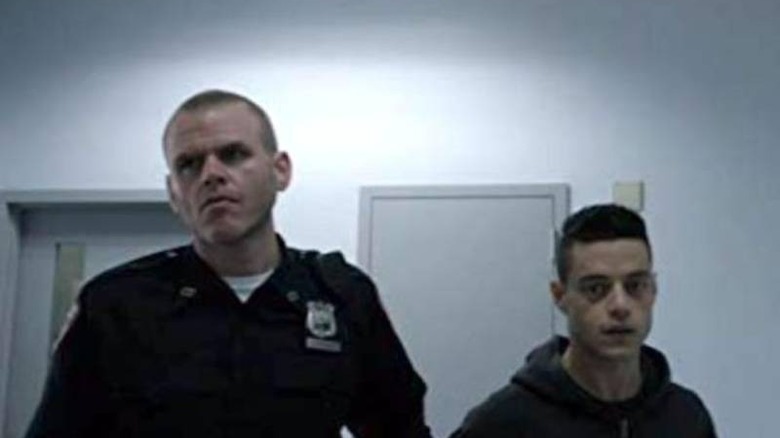 USA Network
As further proof that Michael Maize has a villainous face, look at his role on "Mr. Robot." He plays Lone Star in a few episodes. He's a dangerously off-balanced correctional officer who works with Ray Heyworth (Craig Robinson). There's something a little ... off about Lone Star, and that suited Maize just fine.
In an interview with Flickering Myth, Maize had the chance to talk about the difference between shows like "Mr. Robot" on USA versus acting on a network show like "Blue Bloods." He elaborated, "The cable shows tend to a have a smaller budget, so things are usually a bit more restrained in the perks department, but the material usually is more cutting edge and progressive. These scripts take more risks, in general, and that is very thrilling as an actor to participate in." We're sure everyone else who had the chance to work on something as groundbreaking as "Mr. Robot" would agree with him.
Maize moved into superhero territory with a stint on Gotham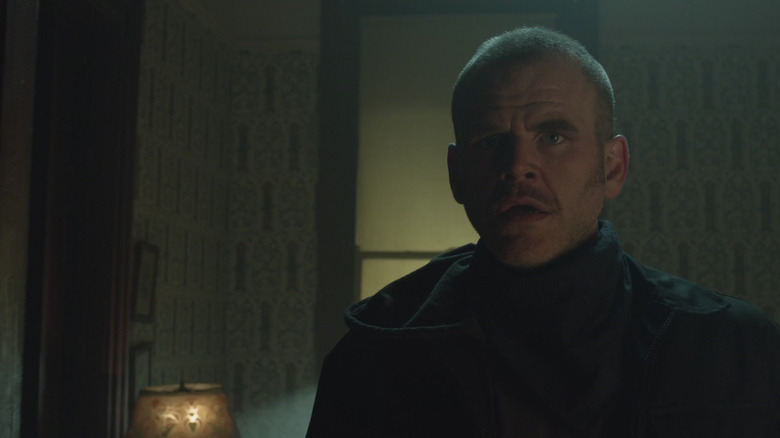 Fox
It seems like every actor these days needs to appear in a superhero property. They're just so ever-present in the modern media landscape that there are numerous opportunities to land a part, even if you don't get a chance to wear a cape yourself. After a small role on "Iron Fist," Michael Maize switched from Marvel to DC with a brief recurring role on "Gotham." He portrays Grady Harris, who's a part of Merton's (Michael Buscemi) gang. Yes, it should come as no surprise that Maize has once again played a bad guy. It's kind of his schtick. 
Maize spoke with Grue Monkey about the long, arduous process of getting cast on the series: "I have auditioned for 'Gotham' a few times, but the right fit had not presented itself yet. Bowling Miscia is the casting office for Gotham. They had already cast me in 'Blue Bloods' and 'Mr. Robot' at the time, so they were familiar with my work. I recorded the audition myself at my house in Los Angeles and then sent it into casting through my agents. The rest is magic!"
One thing's certain: Wherever there are bad guys up to no good, Michael Maize likely won't be too far behind.