What Happens When People Call The Phone Number In Squid Game?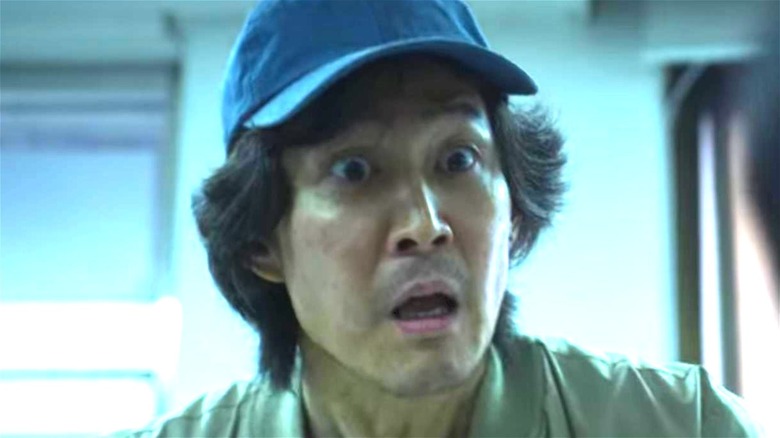 Netflix
The mega-popular survival drama "Squid Game" has the internet buzzing. According to Deadline, the intense series is quickly climbing Netflix's most-watched programs list, and may soon surpass the similarly popular "Bridgerton" series. Not only that, but since its September 17 premiere, "Squid Game" has already reached the number one spot in 90 different countries, further proving its universal appeal.
"Squid Game" follows a group of 456 people who are down on their luck in different ways, whether they have gambling addictions or medical debt they can't pay. After each person agrees to compete in a series of games to win a cash prize of ₩45.6 billion ($38.7 million USD), they're drugged and shipped off to a mysterious island, where the games soon prove to be deadly for the losers. The exciting series has plenty of twists and turns, and even some clever clues sprinkled throughout that hint at the ending of the first season.
At the beginning of the first episode, the main character Seong Gi-hun (Lee Jung-jae) is introduced to the high-stakes competition by a mysterious man (played by Gong Yoo) who hands him a business card with a phone number on it, and tells Gi-hun to call when he's ready to join. Apparently the phone number on the card has tempted fans of "Squid Game" to call it themselves, and you may be surprised to hear what happens when you do reach the other end of the line.
The phone number is real, but not related to the show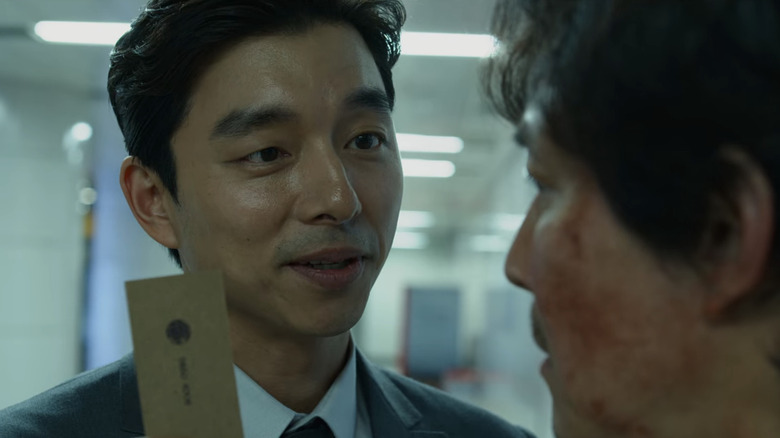 Netflix
While fans may have expected the phone number in "Squid Game" to either be fake or maybe even connect to a fun tie-in to the show, neither of those assumptions proved to be true. Instead, the phone number apparently belongs to an anonymous man who lives in Gyeonggi Province in South Korea, according to a report by Insider. The man revealed that since the show's premiere, he's gotten about 4,000 calls a day "from children who also 'wanted to be in the game' unaware that it is fictional."
In the same article, The South China Morning Post was noted as reporting that a prominent political figure — known for making other high-dollar donations — offered the man ₩100 million for the phone number. However, the owner of the number reportedly declined to change his number, stating that "he had been using it for 10 years and it was linked with his business." The production company linked to "Squid Game" is also reportedly working with the man to work out a solution for the prank calls.
All this is to say: In the future, it's probably best to avoid calling phone numbers that appear in shows or movies — you never know who they may really belong to.