The Connection You Missed Between Titans And Doom Patrol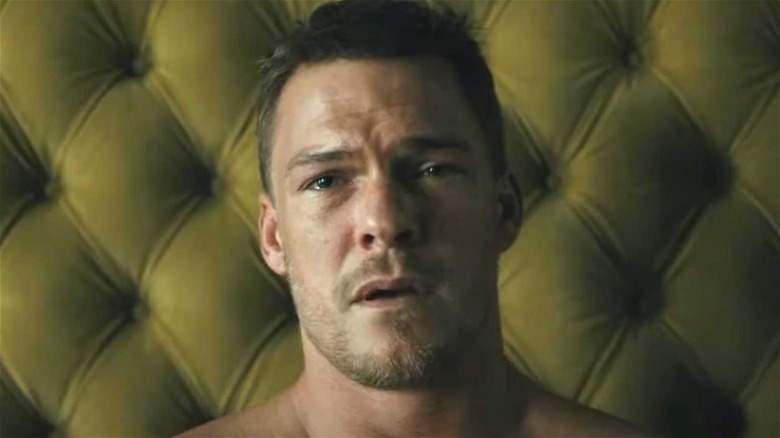 HBO Max
DC's "Titans" and "Doom Patrol" have had an interesting journey in the last few years. They both originally debuted on the DC Universe app alongside "Swamp Thing" and "Harley Quinn" before they were shifted over to HBO Max. However, "Swamp Thing" was completely canceled, which is a huge shame given the show's horror themes and practical effects — but that's an issue for another article. "Titans" Season 1 finds the heroes scattered across the U.S. and they ultimately band together to stop Trigon from corrupting Raven and taking over the planet, no big deal.
But along the way, they meet Beast Boy/Garfield Logan (Ryan Potter), who introduces Raven to his bizarre family, the Doom Patrol. Although it's made up of the same characters as the TV series of the same name, the "Doom Patrol" show takes place in a different universe. This is largely done to explain why Niles Caulder is played by Bruno Bichir in "Titans" Episode 4, "Doom Patrol," while the character is then played by Timothy Dalton throughout the "Doom Patrol" series itself.
But both shows have come a long way since their DC Universe days, as they're both in their respective third seasons — pushing the teams in vastly different directions. But the latest episode of "Doom Patrol" just tied itself to "Titans" Season 3 in a very bizarre way.
The Baseball Bat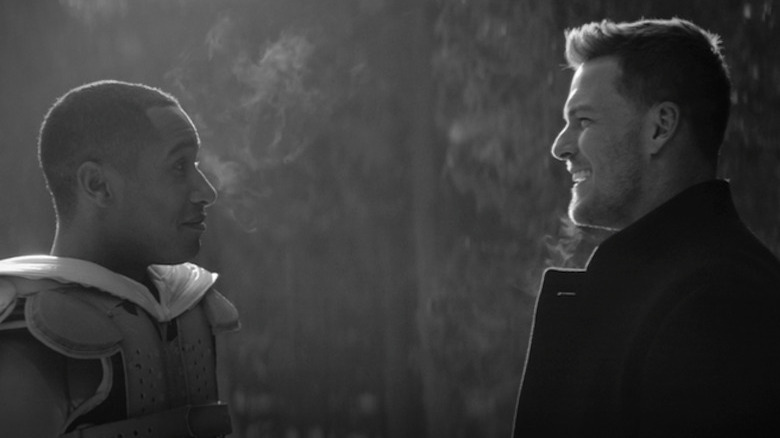 HBO Max
"Doom Patrol" Episode 3 sees Dorothy Spinner (Abi Monterrey) and Negative Man (Matt Bomer) try to bring the team back after the red-skinned Samuelson (Billy Boyd) kills them in Episode 2. They work with the Dead Boy Detectives to retrieve them from the afterlife. The supernatural sleuths are made up of Edwin Payne (Ty Tennant) and Charles Rowland (Sebastian Croft), who work with the Living Crystal Palace (Madalyn Horcher).
Charles' specialty is that he has a backpack crammed full of weapons to use in his adventures — and he explains that he always uses a baseball bat whenever he's in the United States. That makes sense, after all — when in Rome, do as the Romans do. But it's interesting that the on same day someone on the "Doom Patrol" episode uses a baseball bat to fight off ghosts in the afterlife, "Titans" does exactly the same thing in Season 3, Episode 9, "Souls."
It follows Tim Drake (Jay Lycurgo) when he wakes up in the afterlife and meets Donna Troy (Conor Leslie) and Hank Hall (Alan Ritchson). The trio hunts for a bridge which could supposedly bring them all back to life, but they're chased by violent demons who try and steal their souls. Hank figures out that he can manifest weapons into existence, finally using a baseball bat to save his friends from the ghouls — before choosing to stay behind and look after other wayward souls.
Given that the shows exist on the same streaming service and take place in the DC Multiverse, this seems too close to be coincidental. Perhaps the "Doom Patrol" and "Titans" writers all want to create a coherent piece of mythology for other planes of existence throughout the DC shows. One thing's for certain: baseball bats are great for ghost busting.