The Shocking Sacrifice Rahul Kohli Made For His Role In Midnight Mass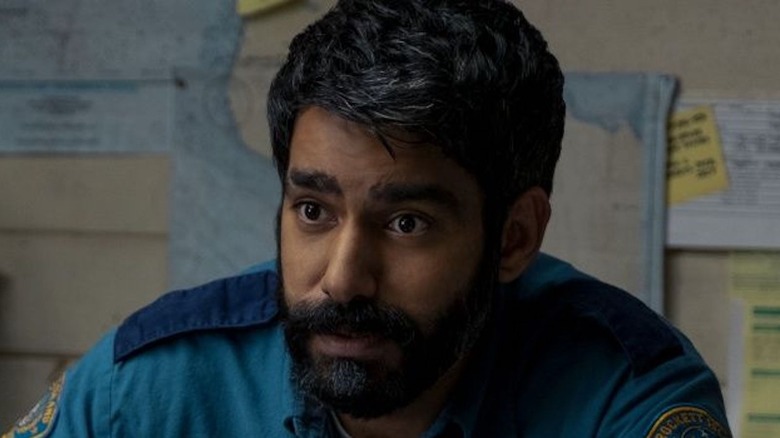 Netflix
If Mike Flanagan's directing career proves anything, it's that he's a true modern horror master whose work provides more than just simple jumpscares — although there's plenty of those too. He's helmed some incredible movies for the big screen like "Oculus" and "Doctor Sleep," which is a terrific sequel to Stephen King's "The Shining." But he also manages to scare audiences on Netflix too, with "The Haunting of Hill House" series and its follow-up, "The Haunting of Bly Manor." He's now returned with a new project, which is completely separate to the "Haunting" shows: "Midnight Mass."
It follows what happens to the community of Crockett Island when a new priest arrives at the same time as an ex-convict. Spoilers, things get very weird in the best way possible. One of the residents on Crockett Island is Sheriff Hassan (Rahul Kohli), who isn't favored kindly by the Christian island due to being Muslim. "The Haunting of Bly Manor" fans will recognize Kohli, because the British star played Owen in the series. Working with Flanagan on the 2020 show is how Kohli landed the role in "Midnight Mass" — and the star truly excels in the role.
Rahul Kohli recently opened up about the unhealthy way he prepared for "Midnight Mass" and how it backfired on him.
He gained 30 pounds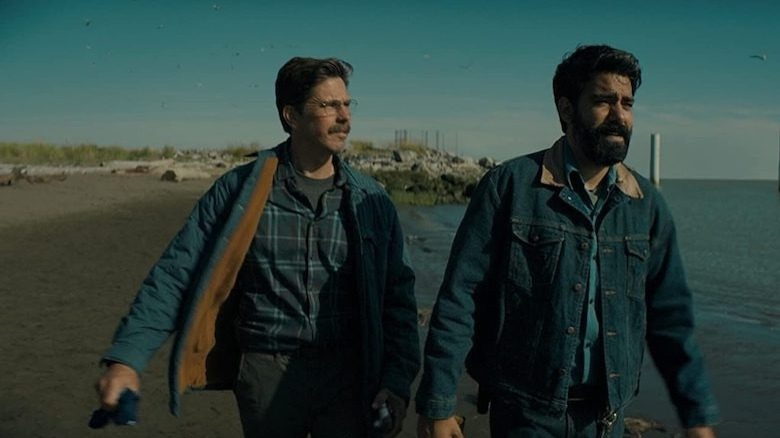 Netflix
When speaking to Men's Health about working with Mike Flanagan and preparing for "Midnight Mass," Rahul Kohli confessed that he gained weight "the bad way," for the role because that's how he and the director originally saw Sheriff Hassan. He didn't follow a specific routine, sasying, "I just was like 'eat crap, eat crap, eat crap.'" This meant that he gained weight very quickly, but as the Men's Health piece points out, just when "Midnight Mass" was about to start filming, production was shut down due to the ongoing pandemic and Kohli had to return to Los Angeles.
The "iZombie" actor also revealed that he had some health problems as a result of the weight gain, explaining that he would wake up at night with heartburn and stomach issues. It was during this time that he sent Flanagan a picture of Joel Miller from Naughty Dog's "The Last of Us" game, suggesting the grizzled survivor as new inspiration for Sheriff Hassan — and so Kohli had to lose the weight that he'd put on for the role. 
The actor told Men's Health, "It was the stupidest method acting nonsense I've ever done." He explained it was "the kind of weight that the industry would be like 'oooh look at him!'" He then pointed out that he had to "lose it all and hit the gym hard." Thankfully, the star managed to work the weight off (if his Instagram is anything to go by) but it's his brilliant performance that will be remembered by horror fans, not gaining or losing weight.