Here's How You Can Watch Every Season Of iZombie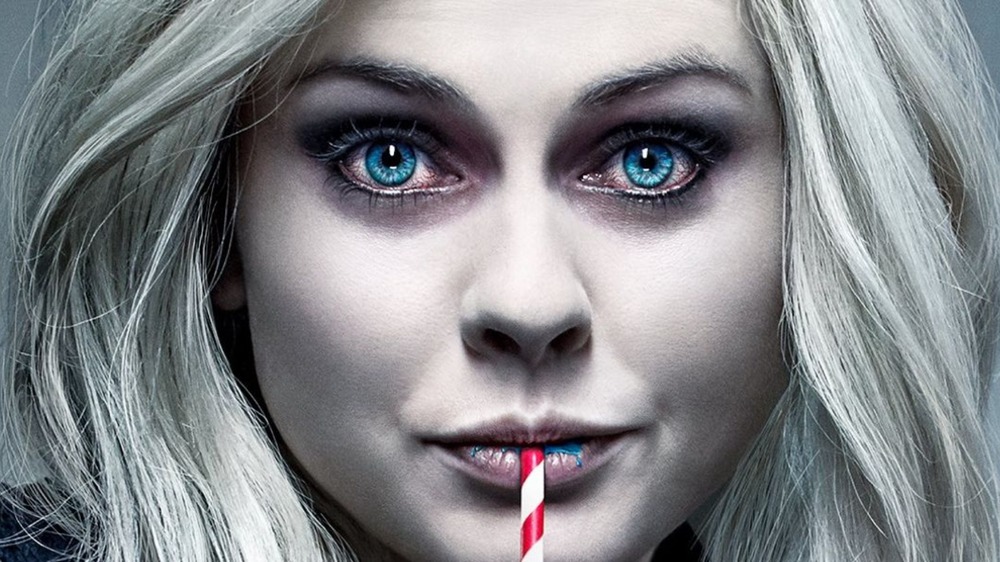 The CW
Thanks to The Walking Dead's ever-expanding universe, there's no shortage of zombie shows on TV. But there is a distinct lack of shows about reluctant zombie detectives, and that's where The CW's iZombie comes in. Airing from 2015 to 2019, the clever series about an undead medical examiner whose need for brains actually leads to her becoming an indispensable ally to the Seattle Police Department, iZombie is one of the more underrated shows of the last decade — which makes it ideal for marathoning.
Happily, in the age of streaming, iZombie isn't hard to track down. That means you're just a few clicks away from meeting Liv Moore (Rose McIver), whose life is unexpectedly upended when she's scratched by a zombie during a party gone wrong. After the incident, Liv's skin becomes unnaturally pale and she begins craving brains, which tips her off to the fact that she's no longer technically among the living.
But just because she's undead that doesn't mean she can't still lead a fulfilling life. Once she drops out of medical school to become a medical examiner, she realizes that eating the brains of the deceased allows her to take on elements of their personalities, which in turn helps her piece together the events leading to their deaths. With help from her fellow medical examiner Ravi (Rahul Kohli) and Detective Clive Babineaux (Malcolm Goodwin), Liv starts a new career, and finds herself deeply embroiled in the ongoing zombie outbreak that's quietly spreading through Seattle and beyond.
Here's where you can stream all five seasons of iZombie right now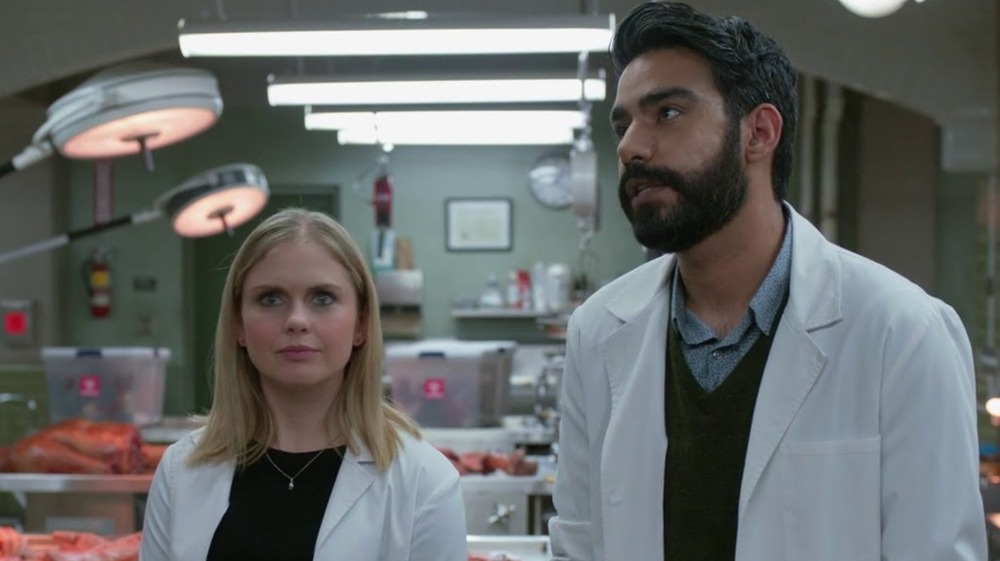 The CW
While the first three seasons of iZombie mix procedural elements with serialized storytelling, the last two seasons see the characters engage in an all-out war between zombies and humans. But despite the narrative shift, the series from Veronica Mars creator Rob Thomas takes viewers on a journey that's both fun and hopeful — even when it does mix in heavier themes. Because the show never loses sight of its humanity (or stops serving up truly awe-inspiring puns), it's the perfect drama to stream when you're looking for a supernatural series that doesn't overindulge in angstiness.
If you're ready to dive into the world of iZombie, then you'll be happy to know all five seasons of the show are currently streaming on Netflix thanks to the streamer's multi-year deal with The CW. And while several CW shows have left Netflix for HBO Max and CBS All Access (soon to be Paramount+), Liv and her pals appear to be staying put on the streamer for the time being.
And since the show's five season consists of a respectable 71 episodes, iZombie is a medium-sized binge watch that's perfect for a long weekend in — or anytime you're craving some zombie action where the zombies get to be the heroes.