The Scandal On Pawn Stars You Didn't Know About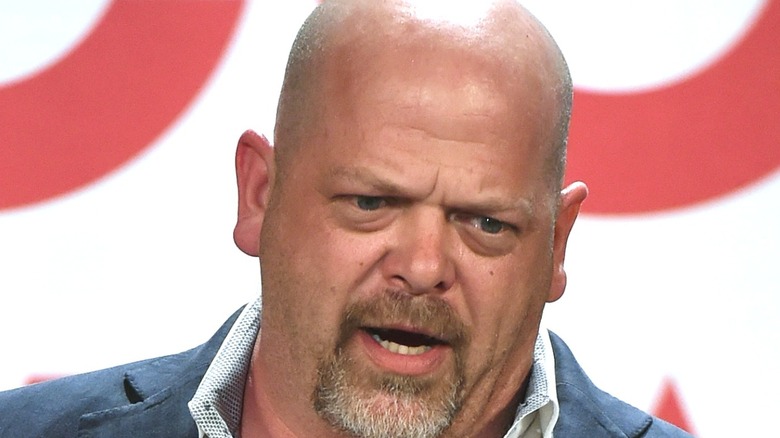 Ethan Miller/Getty Images
The unexpected success of "Pawn Stars" has made it a staple of reality television, however unlikely it may have seemed that viewers would tune in to watch the dealings of a little pawn shop some ways off the Las Vegas strip. But the show captured fans' imaginations, allowing them to fantasize about the possibility of untold riches hiding in their grandma's attic.
The show leans hard into its scummy appeal. The cast features a clique of rough-and-tumble dealmakers more likely to remind you of your drunken uncle or used car salesmen than purveyors of fine antiques like you might find on other shows. And as their public behavior has shown over the years, those personalities are as troublesome in real life as they are behind the camera. Keeping its rambunctious stars out of trouble has proven difficult, and in some instances has resulted in legal issues. Many fans may not remember it, but one such incident stands out as truly shocking.
Chumlee was investigated for sexual assault and busted for drugs and weapons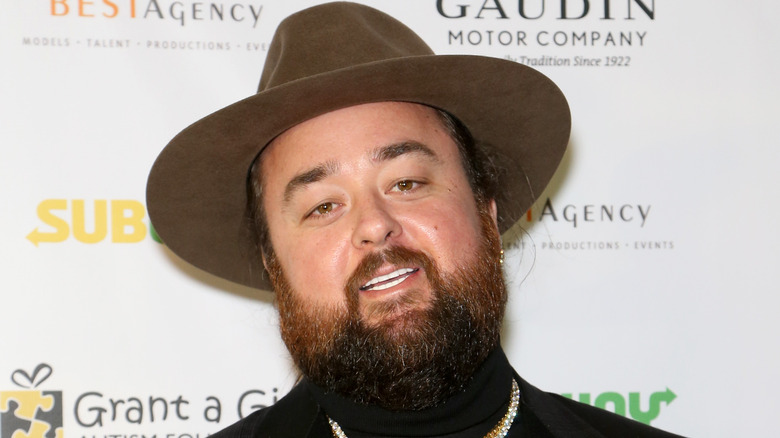 In 2016, Austin "Chumlee" Russell had his home raided by police who were investigating a sexual assault complaint against the "Pawn Stars" cast member. While he was never charged with a sex crime, the raid proved devastating for Russell. Police recovered "a small arsenal" of guns, according to the Chicago Tribune, as well as a gallon-sized bag of marijuana, Xanax pills, and even some meth.
With heightened media attention and public interest, such a scandal might have been the beginning of the end for "Pawn Stars," so it comes as little surprise that Russell entered a guilty plea at trial after reaching an agreement with prosecutors (via CBS). It was simply the quickest way to make the case go away and put an end to the headlines piling up around the troubled reality star. The terms of the deal stipulated that Russell would attend counseling and undergo three years of probation in exchange for a dismissal of the felony charge and no jail time. Russell's probation ended in 2019.
If you or anyone you know has been a victim of sexual assault, help is available. Visit the Rape, Abuse & Incest National Network website or contact RAINN's National Helpline at 1-800-656-HOPE (4673).