The Devastating Death Of Old Yeller Star Tommy Kirk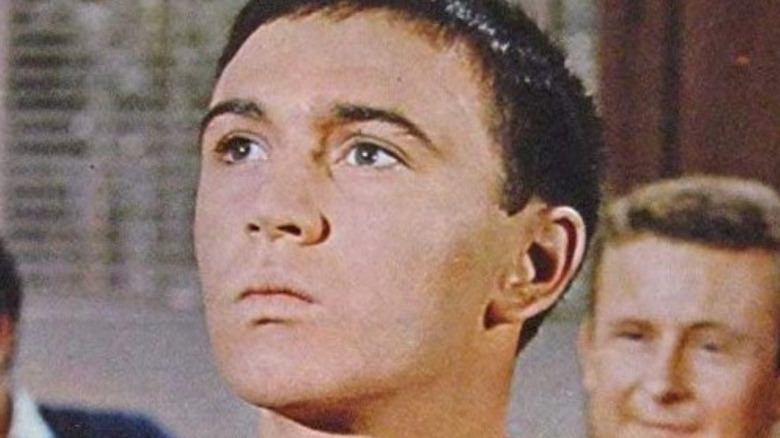 Disney
Tommy Kirk, the star of such classic films as "Old Yeller" and "The Absent-Minded Professor" has died at the age of 79. The sad news was announced by Kirk's friend and fellow actor Paul Petersen, who wrote that Kirk died in his Vegas home. A true legend of Hollywood and a pioneer for queer visibility, Kirk's career began at a young age when he was cast in a series of beloved Disney films, including "Son of Flubber" and "Swiss Family Robinson."
In a Facebook post, Petersen wrote, "My friend of many decades, Tommy Kirk, was found dead last night. You will surely recall his string of Disney movies: 'Shaggy Dog. Ol' Yeller,' etc. Tommy was intensely private. He lived alone in Las Vegas, close to his friend...and 'Ol Yeller' co-star, Bev Washburn...and it was she who called me this morning."
Kirk was named a Disney Legend in 2006. He recalled that Walt Disney himself had referred to him as "my good-luck piece."
Kirk's Old Yeller remains a timeless classic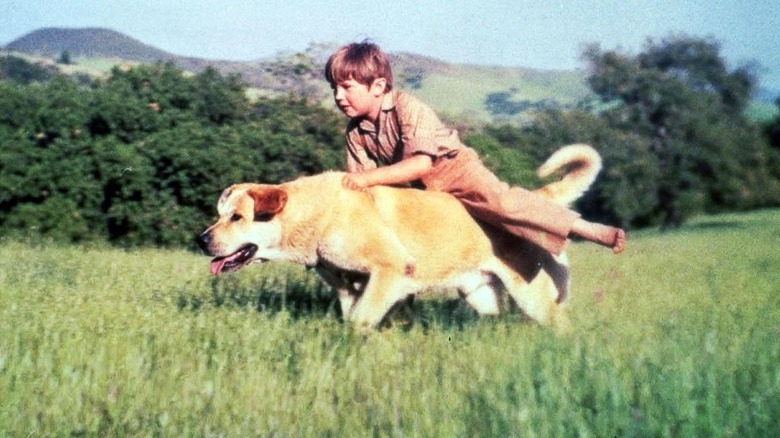 Disney
Born December 10, 1941, in Louisville, Kentucky, Thomas Harvey Kirk quickly became one of the most prolific child actors in Hollywood. His big break came when he and his older brother Joe went to audition for roles in a Pasadena Playhouse production of "Ah, Wilderness!" While Joe did not get a role, Thomas got a small part with only five lines of dialog. Even so, he was quickly signed by a talent agent and began to star on TV.
He was soon recruited by Disney, which made him the lead in "Old Yeller," the heartbreaking tale of a kid and his dog and one of the few Disney movies to retain a 100% critics rating on Rotten Tomatoes. The movie was a roaring success and cemented Kirk's place in Hollywood. Although he continued on to star in a string of Disney movies, the Disney connection didn't last forever. Kirk, who was gay, began seeing a boy whose parents informed Disney of the relationship. The studio subsequently dropped him from its roster. Kirk lived proudly as a gay man in a time when the consequences of embracing a queer identity were profoundly fraught — both professionally and personally. In an interview, he once said, "When I was about 17 or 18 years old, I finally admitted to myself that I wasn't going to change. I didn't know what the consequences would be, but I had the definite feeling that it was going to wreck my Disney career and maybe my whole acting career. It was all going to come to an end" (via Deadline).
Kirk eventually left the film industry to start a carpet cleaning business, which he maintained for two decades, but said, "I want to be remembered for my Disney work." His "Hardy Boys" co-star, Tim Considine, wrote, "He was one of the most talented people I ever worked with. Frighteningly talented ... It was privilege to work with him and call him a friend."