15 Best Disney Movies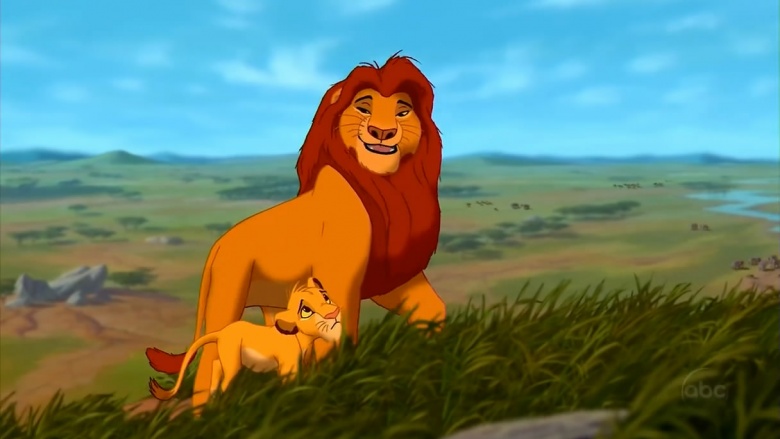 Disney has been churning out family favorite films for the better part of a century now, so the Mouse House's animated and live-action collection is brimming with seminal selections. The studio isn't slowed its production one bit—in recent years, they've even partnered with Marvel and Lucasfilm to expand their prolific array of cinematic universes. It's becoming increasingly difficult to pin down which of their movies stand out as the most important of all, but we'll try. Here are our picks for the 15 best Disney movies, not including those blockbuster MCU and Star Wars adventures.
The Lion King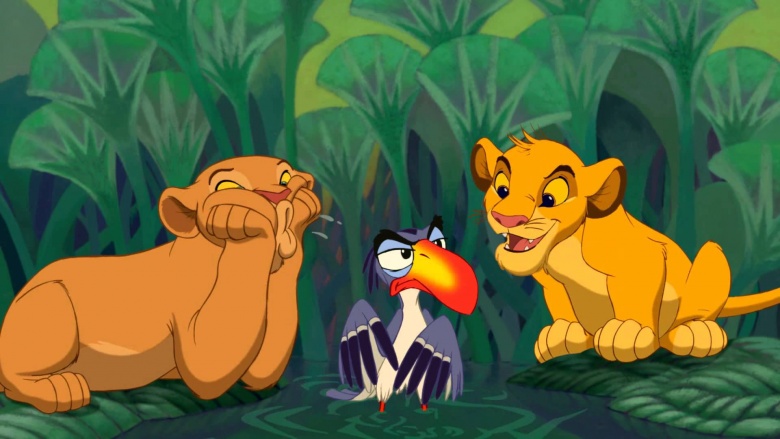 The Lion King really does offer the full circle of Disney's animated strengths. The 1994 film is rich with stunning landscapes and teeming with character variety; on top of all that, there are deeply identifiable sets of emotion at play. For kids, it's easy to understand Simba's joy, urge for freedom, and sense of being lost without the family framework one takes for granted at that age; for parents, protecting your kids at all costs becomes the most base instinct of all, so everything about Mufasa's journey rings true.
Coupling those visual and story elements with the outstanding hit soundtrack, it's no wonder The Lion King still reigns as a popular choice for the greatest Disney movie of all time. Until Toy Story 3 came along in 2010, it was also the biggest box office win in the studio's animated history.
Up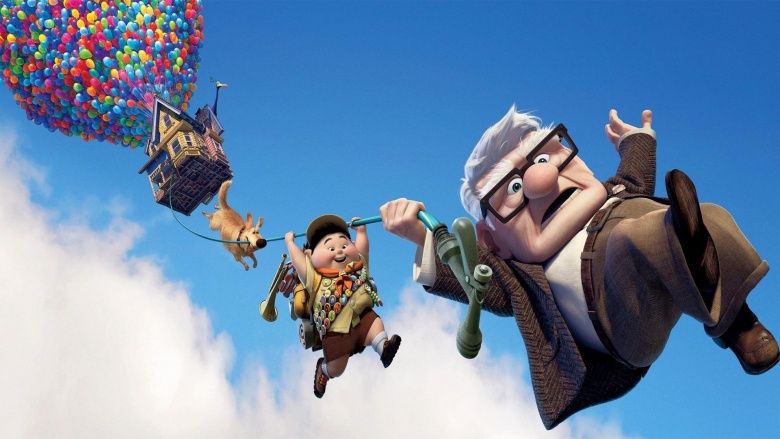 Like a lot of Disney classics, Pete Docter and Bob Peterson's 2009 film Up was celebrated for its musical accompaniment (composer Michael Giacchino won an Oscar for his score on the film). However, what made this movie such an instant favorite was the charming partnership between its main characters, a young Boy Scout and a stodgy old man who retrofitted his house to float up, up, and away to fulfill his long-denied dream of getting away from it all with his adorable late wife.
Charming and filled with colorful imagery, Up stands out as an unforgettable animated adventure—and you'll never see helium balloons quite the same way.
Wall-E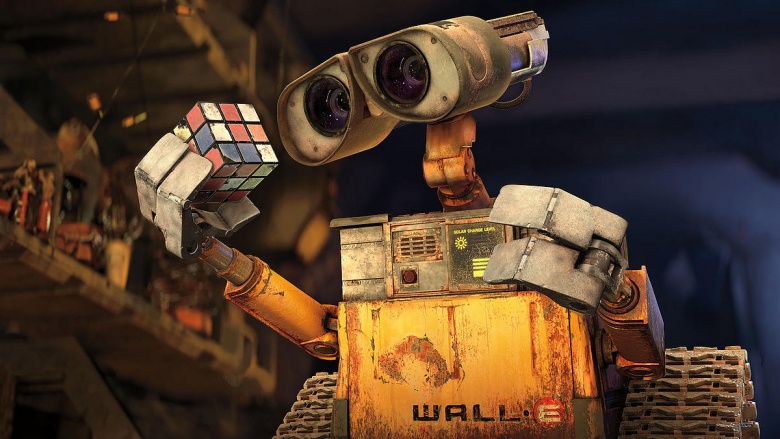 The central characters in 2008's Wall-E might not have said much, and the idea of a largely dialogue-free robot love story might not seem like the kind of thing that would stick the landing, but the movie remains a complete showcase of what can happen when top-notch animation meets unbridled creativity.
The movie also leavens its somewhat dystopian story with a glint of optimism. The picture it paints of humanity's increasingly lazy, machine-dependent, and wasteful future is grim, but unlike the artificial intelligence seen in a lot of similarly themed stories, Wall-E's robots want to make the world a better place. Plus, they're adorable to watch in action—always a plus.
Beauty and the Beast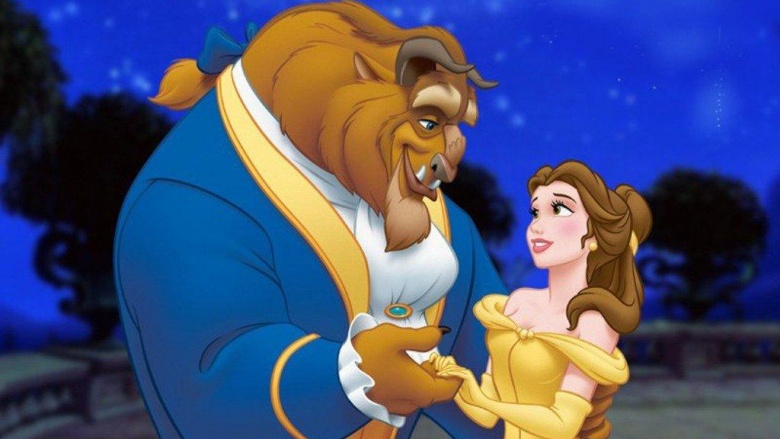 The story of Belle, Disney's most academically inclined princess, Beauty and the Beast has claimed the hearts of millions for good reason: at its heart, it's about a girl who decides not to judge a book by its cover and finds her own happy ending. Sure, in hindsight, it's less than ideal that she was imprisoned by the Beast before falling in love with him. But the beauty of this 1991 animated classic's visual dynamism—not to mention its incredible soundscape, which won Alan Menken a pair of Oscars—overcomes those flaws to make this movie a complete triumph.
Beauty and the Beast also stands out for its clever coupling of human characters with a new brand of fantastic mythology—that is, the magic curse that transformed the Beast—that allows for the adorable personification of otherwise inanimate objects, like Cogsworth the clock or Mrs. Potts and her baby Chip. It takes a wealth of imagination to make something like that work.
Frozen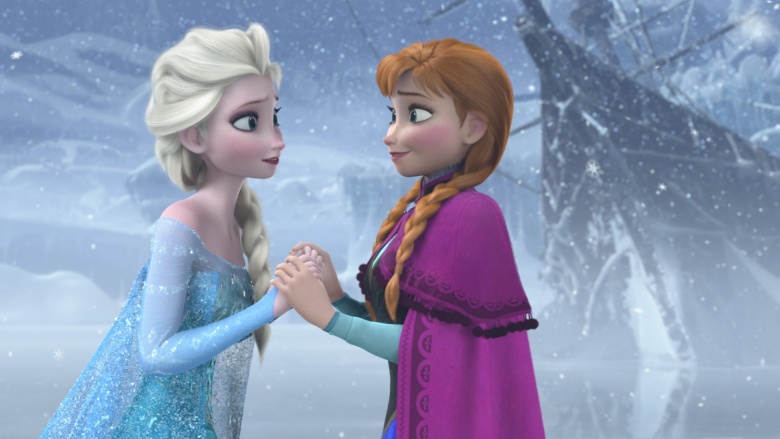 Like most of Disney's most spectacular cinematic achievements, 2013's Frozen is a celebration of both songs and princesses. Instead of offering just one inimitable icon, there were two princesses, Anna and Elsa, to fill the must-have costume racks while transforming Hans Christian Andersen's The Snow Queen into something far less dreary and much more whimsical (special thanks to Olaf the Snowman for his humorous additions).
It's also devastatingly beautiful. Watching the lush kingdom freeze over during Elsa's fit of rage is stunning enough, but the chilly atmosphere that then serves as a background to this warm sisterly adventure allows its characters to stand out amidst all the snow and ice. With all the audiovisual elements that went into making this film such a flight of childhood fancy, it's no wonder it was such a breakout hit with audiences—with a soundtrack that still lingers as an earworm for millions of groaning parents who've been begged to press "play" a gazillion times.
The Incredibles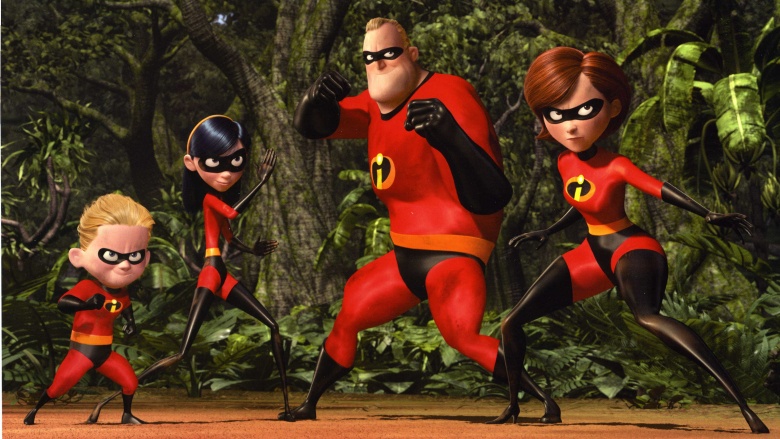 Brad Bird's 2004 action-adventure flick The Incredibles came out long before the Marvel Cinematic Universe made movie superheroes a mainstay of modern cinema, but even in the midst of our current glut of comics-inspired blockbusters, this hit still holds up as a delightful reminder of what made costumed adventure stories so fun to watch in the first place.
Of course, it's far more cartoonish than anything in the MCU or DCEU, but that's a given, and it takes full advantage of the quirky possibilities of an animated superhero movie with characters that boast a broad range of abilities—and it takes viewers on a heartfelt family journey along the way.
Cinderella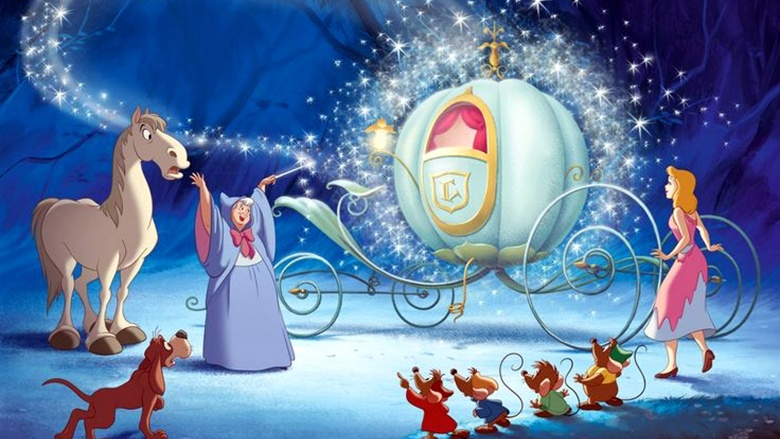 With all due respect to Snow White and the Seven Dwarfs, Sleeping Beauty, Pinocchio, and Bambi, undoubtedly its equals in almost every way, 1950's Cinderella has become a cornerstone of the Disney catalog. It's her castle in the middle of Disneyland—and who hasn't wished for their own fairy godmother to come and rescue them from life's darkest doldrums?
Modern audiences might take issue with the notion that Cinderella only became the object of her prince's affection after getting a magical makeover, and it's admittedly unrealistic for the couple to have found their happily ever after based on a single meeting. But Cinderella's staying power is absolutely undeniable, and its elegant essence still overshadows the many subsequent attempts to bring its classic fairytale story to the big screen.
Inside Out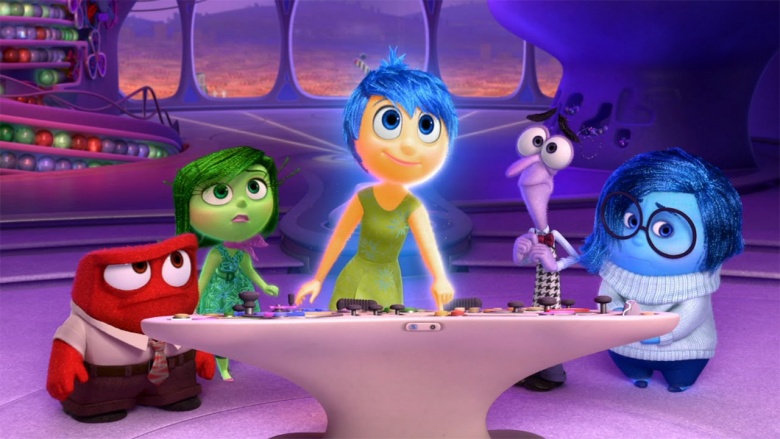 Brilliant and beautiful to watch, 2015's Inside Out took a clever look of the way the human mind works, animating competing emotions and impulses fighting for control of its main character while trying to protect the core memories making up the basis of her personality. Tapping into personal yet universally relatable themes, directors Pete Docter and Ronnie del Carmen took the mental and emotional turmoil of adolescence and turned those ingredients into an imaginative adventure story.
In the story, our young hero Riley is made to adjust to a new environment as her family relocates to another city, and that shift is the spark that sends her from the happy-go-lucky child she once was into the rebellious tween phase—a change familiar to almost anyone who's been through puberty and remembers the inner turmoil and struggle for self-identity that suddenly sets in with adolescence. Whereas a lot of Disney's best movies rely upon constructs of pure fiction to make their movie worlds work, Inside Out borrows from reality to offer a new existential theory in an amusing animated package.
Mary Poppins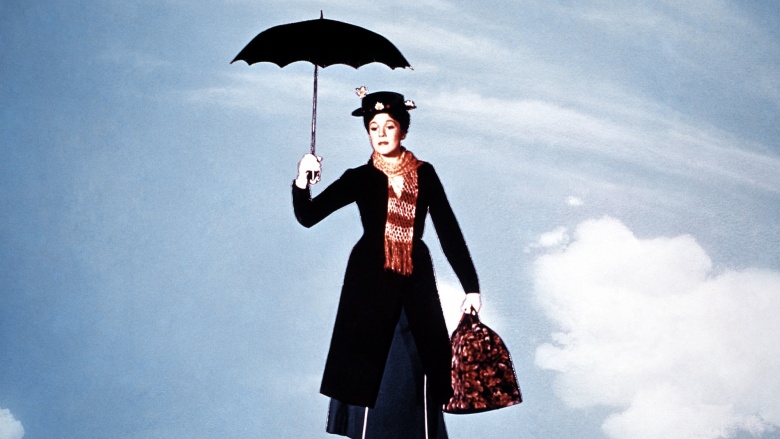 P.L. Travers was infamously unhappy with Disney's 1964 adaptation of her story, but Mary Poppins arrived in theaters as an instant musical evergreen on par with classics like The Wizard of Oz and The Sound of Music. We can thank the movie's depiction of its eponymous magical nanny for memorable songs like "Supercalifragilisticexpialidocious" and "A Spoonful of Sugar" and for raising the musical and visual bar on the genre—as well as introducing generations of young film fans to the magic of Julie Andrews and Dick Van Dyke.
Aladdin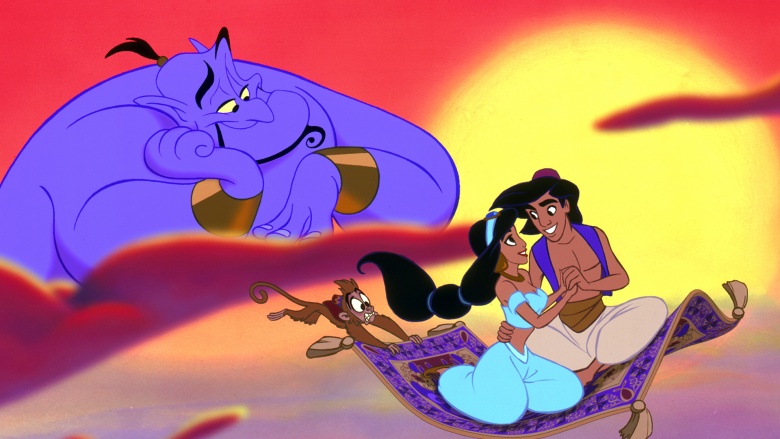 Disney really did take audiences to a whole new world with this 1992 hit, which centered on the rags-to-riches story of a "street rat" who stumbled upon a magic lamp containing a 10,000 year old quirky genie (played by Robin Williams in one of the greatest performances of a distinguished career) who was all too happy to join him on his magic carpet ride.
The stunning scenery, Alan Menken's wonderful songs, and the slew of other memorable characters (yes, even Jafar) are all beyond reproach, but it was Williams' Genie that truly makes Aladdin timeless—and it's also what ensures that this is one movie that should simply never be remade.
Peter Pan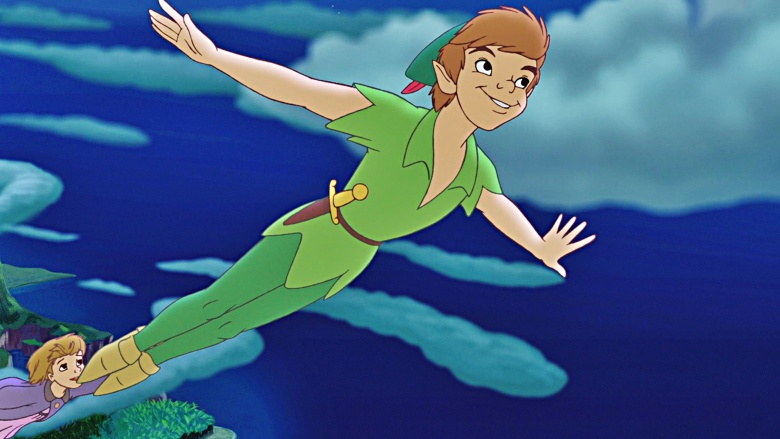 If there's one thing we learned from 1953's Peter Pan, it's to never surrender that sense of youth and wonder... and, of course, to never smile at a crocodile. There've been many terrible attempts to recreate the magic of Peter Pan and his Never Never Land—movies (ahem, Pan), live musicals, and even pop songs—but nothing has come close to touching the simple sophistication of the first version, which thrust its sleepy little heroes into a living dream that played with elements of fantasy, like mermaids and fairies and sniveling old pirates. It was fun, plain and simple, and still stands the test of time because, like its title character, it never gets old.
Alice in Wonderland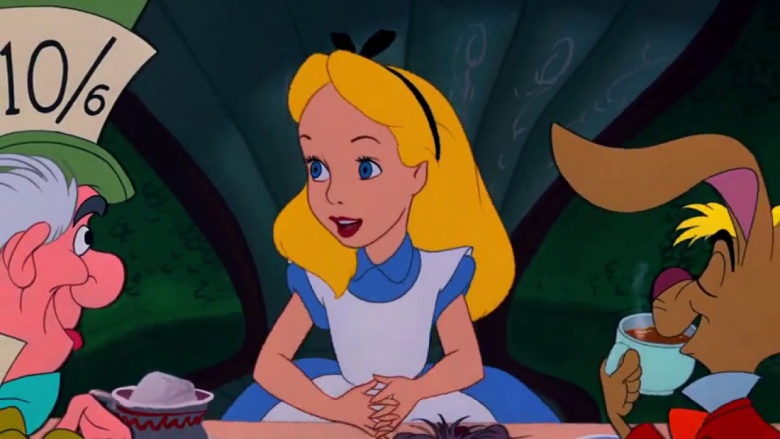 Like Fantasia before it, this 1951 adaptation of Lewis Carroll's story is a visual extravaganza that plays well to children and adults alike (especially those in the latter category who tend to enjoy herbal recreation while watching). The movie follows its Alice down the rabbit hole into a dreamlike—and, at times, nightmarish—plane of otherworldly creatures that challenge her wit and resolve. The eerie landscapes were bested only by its buffet of memorable characters—picking a favorite among the Mad Hatter, Cheshire Cat, Queen of Hearts, Tweedle Dee and Tweedle Dum, and Caterpillar is a near-impossible task. The movie is the very definition of trippy and still stands above the studio's commercially successful live-action remake.
Finding Nemo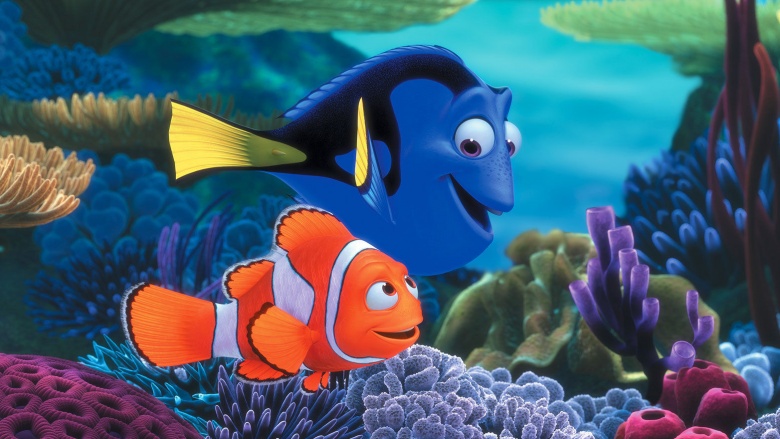 2016's Finding Dory might be the more lucrative installment of the Finding franchise, but 2003's Finding Nemo set the tone for its successful sequel in virtually every way. The Andrew Stanton film followed a clownfish named Marlin (played by Albert Brooks) and a forgetful Blue tang named Dory (Ellen DeGeneres) on their exhausting adventure to find Marlin's lost son Nemo within an actual ocean of obstacles, and while Dory certainly touched on all of the successful elements of the first film—namely, tracking down a missing fish who's been scooped from the sea with the help of some adorable fin friends—the soul of the first adventure was so much stronger. And let's face it: nothing can beat Bruce the shark. Nothing.
Lady and the Tramp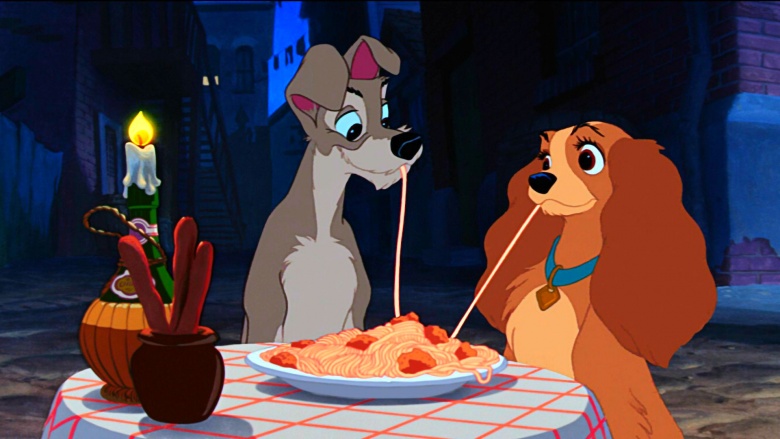 Even thinking about the spaghetti scene in 1955's Lady and the Tramp is bound to induce feelings of both hunger and romance. This story of a proper society pooch who accidentally lands herself in the company of strays is a pure delight, and while Disney's 101 Dalmations also had a full-on litter of furbabies to love, there's simply no four-legged friend quite as graceful as Miss Lady Ma'am.
The most jarring aspect of this movie, upon review, is the fact that there weren't any classic villains to speak of—not a Cruella de Vil in sight—so the only real baddies in the picture were the people who failed to recognize the spirit of these creatures, or worse, neglected them altogether. Sure, there were those Siamese twin cats that drove everyone crazy with their lithe teasing, but the challenge to be a better human and give these pound pups a shot at the good life is the ultimate moral of the story. Well played.
Toy Story 3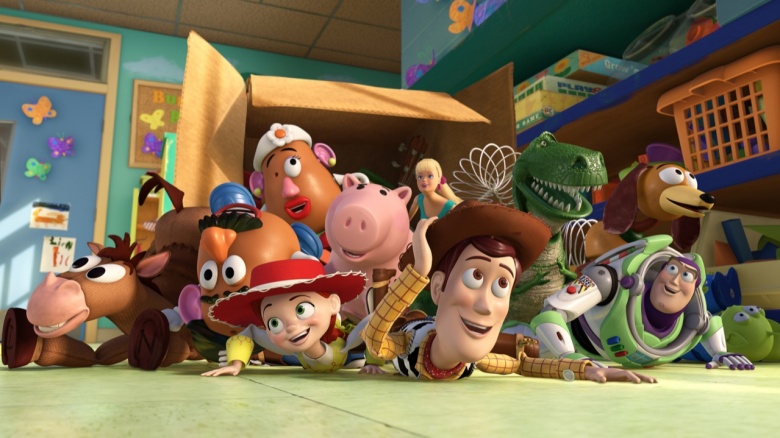 The reason Toy Story doesn't make this list, as it would definitely deserve to, is that it was made a full decade before Disney bought Pixar, so while Mickey & Co. now own the rights to all things Buzz Lightyear, they had nothing to do with the first or second installments. Toy Story 3, however, was made within the Disney umbrella and, for some viewers, outshone the previous two.
2010's Toy Story 3 picks up with Woody and the rest of the play pals as their owner Andy's headed off to college, where having a cowboy and space doll is probably not the way to make fast friends in the dorms. They're packed up for the attic but are accidentally sent to a daycare filled with reckless children and a bully bear and have to fight their way back to where they belong... wherever that might be. Their journey offered an emotional parable about the process of abandoning childish things and really resonated with audiences—particularly adults who might've been surprised to find themselves bawling over the lost toys that symbolized so many bittersweet bygones.