What AHS Fans Really Thought About Matt From Roanoke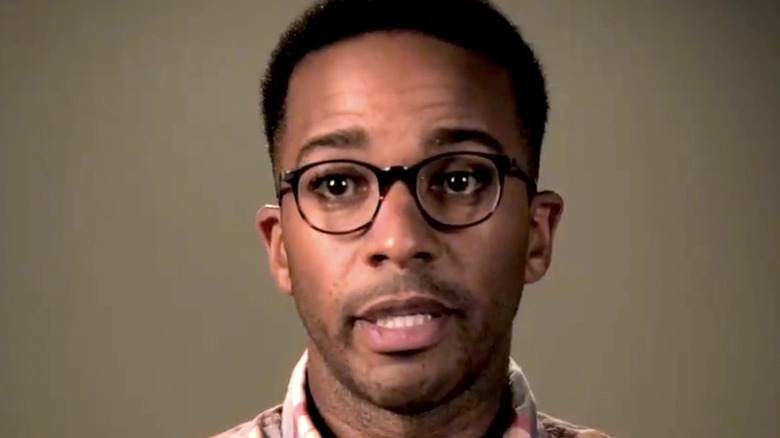 FX
In "American Horror Story," the anthology horror series now on its 10th season, a lot of the cast members return throughout the seasons to play different roles. A few favorites are Sarah Paulson, Jessica Lange, Evan Peters, and Angela Bassett, but there have been plenty of high profile and very talented actors to join the television franchise. In Season 6 of the show, "Roanoke," show creators Ryan Murphy and Brad Falchuk really took a risk by portraying a story in two parts. The first half of the season is a retelling of a family's haunted experience living in a house in Roanoke, Virginia, made to look like a true crime documentary with reenactments, while Season 2 brings the real family back to the actual house along with the cast of the reenactment to see if another creepy experience occurs, and of course, it does. 
In "Roanoke," some of the regular cast members took a lighter role than before, allowing new actors to be introduced to the "American Horror Story" universe. A few notable actors who make their first appearance in the franchise in "Roanoke" are Adina Porter, Cuba Gooding Jr., and André Holland. Holland plays a character named Matt Miller who is married to Shelby Miller (Lily Rabe), the couple who truly bought the house and had the experience documented in the fake television series. Holland has not returned to the series since "Roanoke," but fans are now looking back at his performance as Matt and sharing what they really think of the character and actor. 
Many hoped to see more of André Holland in the series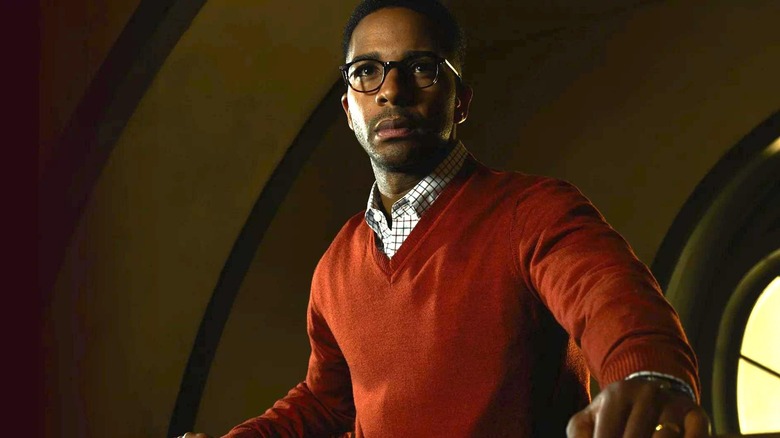 FX
On Reddit, a user named psychedelic666 made a post about Holland and his character Matt, stating that they "really wish we could see more of André Holland (Matt from 'Roanoke'). I found him to be an incredibly strong actor," before opening it up to discussion. 
Many "American Horror Story" fans seemed to share their opinion, with one person commenting that "I always felt immersed in his scenes, like I didn't feel like I was watching someone acting. I hope he comes back too." Highlighting Holland's acting talent and ability to make each character seem like a "real person,"  other fans brought up some of his other projects in the Reddit thread, recommending fans of his performance as Matt to check them out. A few shows and films mentioned were "Castle Rock," "The Knick," "Moonlight," and his work with director Steven Soderbergh on "High Flying Bird." 
So far in his career, Holland has worked on many notable projects in both television and film, recently starring in the Netflix series "The Eddy," so it's not that far-fetched to imagine that he might return to "American Horror Story" some day. Only time will tell if Holland comes back, but until then, fans of his acting can check out all of his amazing past performances, including roles in "Selma," "42," and the upcoming Netflix movie "Passing."