The Medical Drama Hidden Gem You Can Watch On HBO Max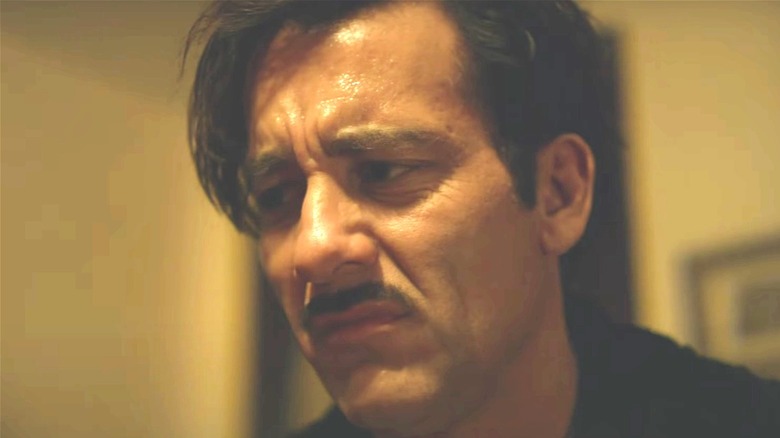 Cinemax
Television watchers have been fascinated by the medical world for a long, long time — something that the many medical dramas out there certainly makes clear. The fact that "General Hospital" has been continually running since 1963 is one indicator of this, as well as the popularity of "ER," which ran from 1994 to 2004 and made a star out of George Clooney, followed by 2004's "House" starring Hugh Laurie as a pain meds addict and doctor for eight seasons. Then, of course, there's "Grey's Anatomy" — arguably the most notable of all — which premiered in 2005, is still airing and shows no signs of stopping anytime soon: its whopping 18th season will premiere in September this year (via Deadline). That's not even taking into account the dozens of other popular shows that fall into this category, such as "The Good Doctor," "Private Practice" and "Doogie Howser, M.D." ... the list goes on and on.
While all the shows listed above are pretty well-known — and some wildly popular — there's one medical drama, which ran for just two seasons, that may have flown under the radar for even the most ardent medical drama fans. However, thanks to HBO Max, this show's standing may change in a big way.
"The Knick," a period-set medical drama starring Clive Owen and directed by Steven Soderbergh ("Contagion"), premiered on Cinemax in 2014 and is now available to watch on HBO Max. Here's why "The Knick" is worth watching.
The Knick is a complex and compelling period drama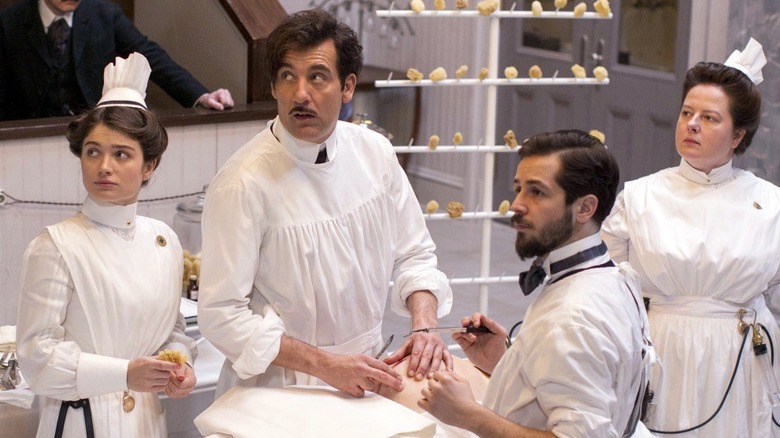 Cinemax
Created by Jack Amiel and Michael Begler, "The Knick" is set in early 1900s New York City at the Knickerbocker Hospital, where the surgeons and nurses fight to save lives, despite general medical techniques being far less advanced than we're used to in the present day. This setting, compared to most medical shows, creates new obstacles when it comes to every case, and the characters themselves are rooted in issues specific to the setting: one character, Herman Barrow (Jeremy Bobb) has mobster ties, for instance. Surgeon Algernon Edwards (André Holland) — while being the most highly-trained, experienced, and knowledge doctor in the hospital — has to deal with racial tension and a lack of respect from his white coworkers. The main character, meanwhile, is Dr. John Thackery (Clive Owen), who has just been promoted to head of surgery staff, but is struggling with substance abuse — opium and cocaine are his vices, to be specific. 
Despite only getting two seasons, the show was loved by critics — its first season has an 87% Tomatometer score, while the second has an even higher, near perfect 97% on Rotten Tomatoes. In their review, NPR summed up what the show does well, writing, "'The Knick' impresses with a look, sound and feel unlike any other series on the small screen. It's a style that continues to distinguish the show in its second season." The New York Post continued to paint the picture of why "The Knick" is worth watching, writing, "I like the way in which The Knick takes its sweet time in telling the multi-layered stories in its checkerboard mosaic — without the in-your-face pacing that permeates just about every prime-time drama."
Based on just these reviews, it seems there are few reasons not to check out "The Knick," and maybe now that it's on HBO Max, this series will finally get the audience it deserves.