Is Moonlight Based On A True Story?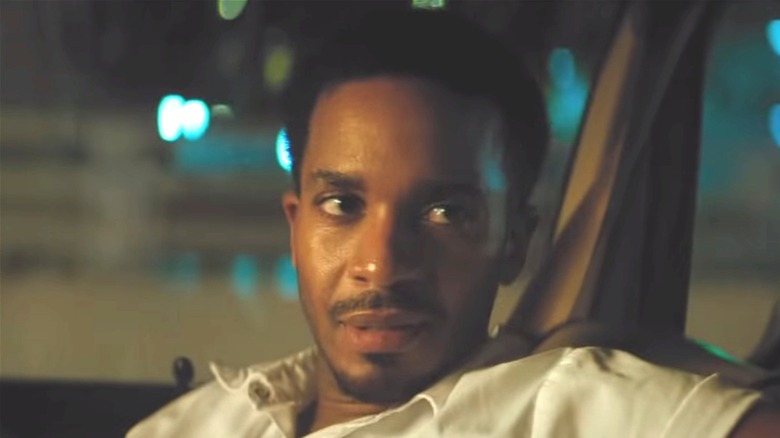 A24
Many cinephiles would easily agree that Barry Jenkins' 2016 coming-of-age drama, "Moonlight," is one the most memorable films of recent years — if not ever. Of course, there was also the unforgettable Oscars mix up, in which "La La Land" was mistakenly announced as Best Picture, when "Moonlight" was the actual winner. But before that viral Oscar moment even occurred, "Moonlight" had already cemented itself as a film that would stick with viewers long after they experienced it for the first time. Now, it is frequently cited as one of the best movies of all time.
"Moonlight" follows its main character, Chiron, throughout three stages of his life, as he comes to terms with his sexuality as a Black gay man and faces hardships living with his abusive drug addict mother, Paula (Naomie Harris). In the first third of the film, titled "Little," we see Chiron (Alex Hibbert) as a child, as he finds a mentor in a drug dealer named Juan (Mahershala Ali). In the adolescent stage, titled "Chiron," Chiron (Ashton Sanders), has his first sexual experience with a classmate, Kevin (Jharrel Jerome). In his adulthood stage, titled "Black," we see Chiron (Trevante Rhodes) still struggling with his sexual identity, as he reconnects with Kevin (André Holland) after a fraught falling out.
Watching "Moonlight" is a poignant experience, one that feels steeped in authenticity. Naturally, viewers may find themselves wondering if there's a real life story behind that of Chiron's. Here's what we know about how "Moonlight" came to life.
Moonlight is semi-autobiographical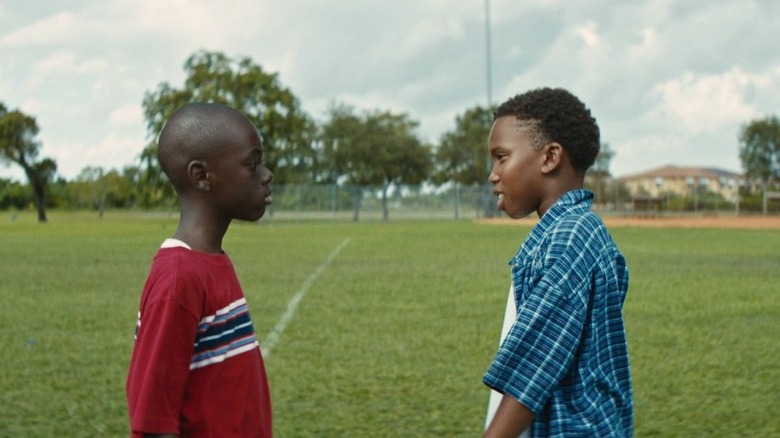 A24
"Moonlight" is based on a story by playwright Tarell Alvin McCraney called "In Moonlight Black Boys Look Blue," which he originally wrote as a drama school project. While frequently cited as a play, McCraney insists it was never meant to be performed on stage and that trying to stage it as a play would be "crazy" because it is so much better suited for film. But, regardless of how it's described, "In Moonlight Black Boys Look Blue" is a deeply personal story, one that McCraney told NBC News, is based on his own experiences coming into his queer identity and growing up in Liberty City, a neighborhood of Miami, Florida.
When asked if "Moonlight" feels authentic to his own story, McCraney told NBC News, "Even more so I think. To see it on the page is one thing, but to see it actually happen is kind of terrifying." He then added that he had watched the film several times over (before it had been released), continuing, "I've gone into a kind of meditative state trying to figure out."
In terms of the details of "Moonlight" that are pulled directly from McCraney's life, he admitted that he had an experience with his own "Kevin," although "the third chapter doesn't" match up to the reality. He added, "But there are portions of it that are exactly like our interactions."
Most viewers would likely agree that after hearing about McCraney's personal ties to the story, "Moonlight" somehow feels even more powerful than it already did.