X-Men: Dark Phoenix Might Recast Rogue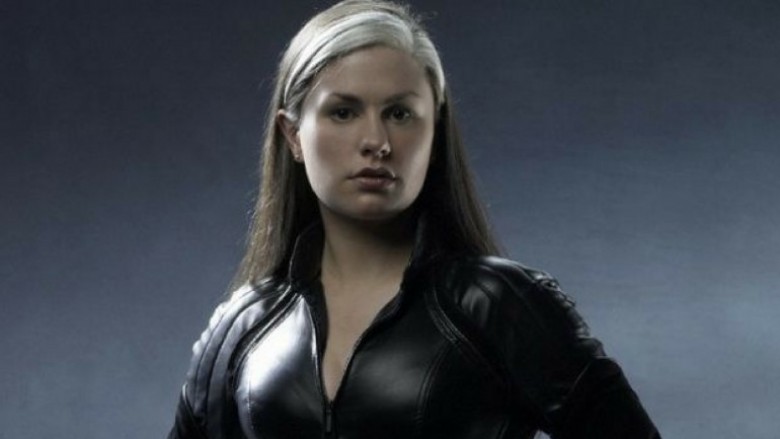 Another mutant may be getting a reboot for the upcoming X-Men: Dark Phoenix. A report from Omega Underground alleges that Fox is looking to recast a younger version of Anna Paquin's Rogue for the upcoming film, which will follow Sophie Turner's version of Jean Grey.
Omega Underground reports that Billions actress Alexa Swinton uploaded an audition tape for a character called Marie in a movie titled Teen Spirit, which they hypothesize is the working title for the upcoming film. (Many big budget movies will film under disguised titles to help avoid chaos around set.) The outlet theorizes that the character of Marie is actually Rogue, whose real name is Marie, indicating that a much younger version of the character will be introduced as a part of the film's storyline.
It wouldn't be surprising to see Paquin's Rogue being recast. Rogue is a popular character, and Fox has already done retreads of quite a few of their fan favorites in the past few years, with younger versions of Jean, Nightcrawler, and Cyclops already in the X-Men universe. Recasting the role would also give the studio a chance to take another stab at the character and to introduce some of her powers from the comics which didn't make it into the original movies. However, it is also entirely possible that Swinton is auditioning for a different role or film, leaving quite a lot up in the air.
Omega Underground also found tapes indicating the possible addition of two other characters, although not much is known on whether they are new mutants or younger versions of characters we've already seen. The Family's Rarmian Newton (who also stars in the Jason Katims pilot Rise) can be seen auditioning for a character named Shane, while Irish actor Paul Mescal can be seen auditioning for a character named Sam. Little information is given in either of their tapes, although they hint at a dramatic, intense storyline for the film.
With how secretive superhero films have been known to be, it's likely that we'll have to wait a bit longer to find out for sure what new mutants (if any) will be included in Dark Phoenix, and it could take even more time to see which actors will step into the important parts. X-Men: Dark Phoenix is due out on Nov. 2, 2018; for now, see the other actress who almost took Paquin's place as the original Rogue.