Pet Sematary: Whatever Happened To The Original Cast?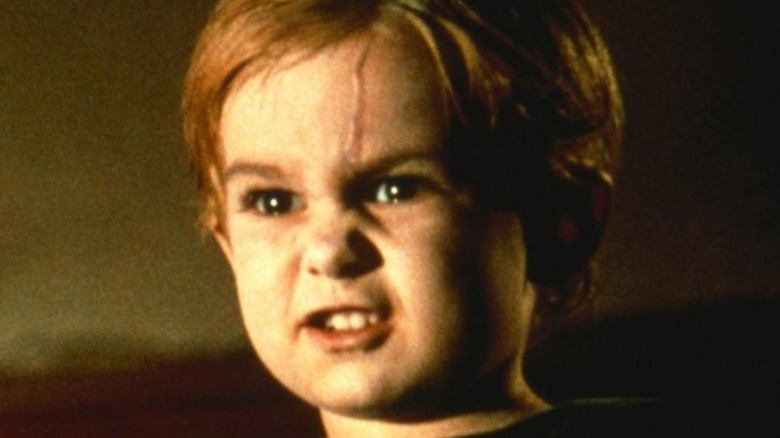 Paramount Pictures
Leave it to Stephen King to turn a wonderful notion like eliminating the death of childhood pets into a horror tale rife with murder, mayhem, and grief. If his 1983 novel "Pet Sematary" teaches us anything, it's that the overwhelming power of grief can supersede logic in spite of obvious red flags attempting to warn us against encroaching doom. The 1989 film "Pet Sematary," the first theatrical adaptation of King's novel, still manages to "hold up" well in the modern age, at least for its frights and disturbing ideas. A remote mysterious burial ground offers weary travelers willing to brave the trek with the corpse of a beloved animal in tow the gift of resurrection. But only the creature returns, not its soul, with something else taking its place.
However, what happens when a human is buried in the tainted grounds? What follows is the universal trade-off for life — more death. Louis Creed (Dale Midkiff) learns all of this the hard way, despite the pleas of a creepy spirit as well as Louis's kind-hearted neighbor, Jud Crandall (Fred Gwynne). The film was a box office success, and a sequel was greenlit, though it wasn't regarded nearly as favorably as the original. "Pet Sematary" was horrific, yet profound in its philosophy. The actors delivered memorable performances that strongly complimented the narrative. While many viewers today may not recognize much of the cast, many still led considerable careers. Here's a look at what happened to the cast of "Pet Sematary."
Dale Midkiff as Louis Creed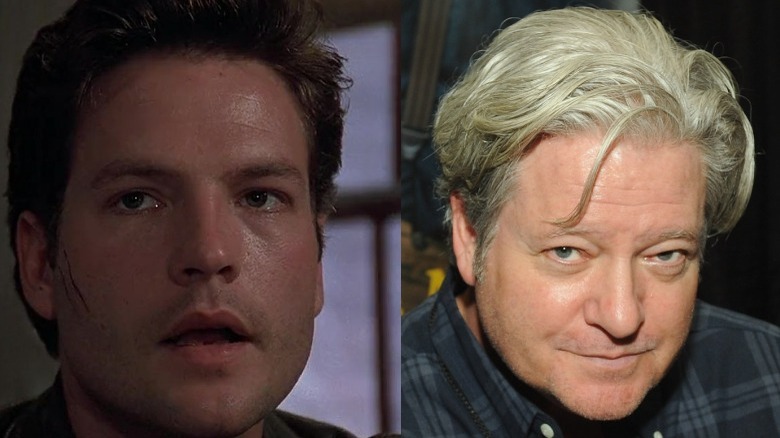 Paramount Pictures/Bobby Bank/Getty Images
A young doctor, Louis Creed, who is looking to start a new life with his family in a remote town is undeniably the catalyst for the horrors that eventually befall his family. With Jud Crandall's purely innocent revelation of the mystical burial grounds, Louis resurrects his daughter's cat in an attempt to assuage her grief over his loss. However, Louis's world is turned upside down after the death of his youngest child, Gage, when the toddler tragically wanders into oncoming traffic. Overcome with grief, all Louis can think about is having his son back. Despite the ominous temperamental shift in the cat following its resurrection, resulting in notably aggressive behavior, Louis still buries his son in the soiled grounds of the burial site. That moment seals the fate of the Creed family.
Following his portrayal of Louis Creed, Dale Midkiff would continue to lead a career of mostly supporting roles across indie films and television. He'd appear in the American television series remake of the 1960s western "The Magnificent Seven" (1998), as well as episodes of "The Outer Limits," "Mysterious Ways," "CSI: Crime Scene Investigation," and "Dexter," among many others. His most recent appearance is in the 2018 indie film "Hell's Kitty" — a horror comedy film about an overly possessive cat.
Denise Crosby as Rachel Creed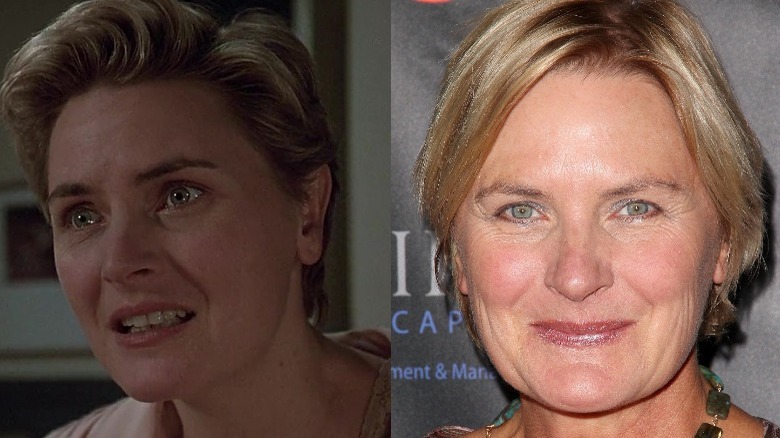 Paramount Pictures/Kathy Hutchins/Shutterstock
Tormented by the guilt of her sister's death — possibly due to her own neglect as a young girl — Rachel Creed brings a lot of anxiety and torment of her own to the table. The loss of her son, Gage, only compounds her long-standing grief that was seemingly ever present. Denise Crosby's exceptional performance always indicated to the audiences a history of sadness behind the character's eyes through raw emotional reactions and facial expressions. Eventually, Rachel is confronted by her own guilt through visions or dreams of her disfigured sister promising vengeance. Her resurrected son ultimately ends her life, symbolizing her consumption within her grief.
As an actress, Denise Crosby has remained busy in the years that followed "Pet Sematary." Trekkies will instantly recognize her for her time as Lieutenant Tasha Yar in "Star Trek: The Next Generation." She'd continue to appear across a wide range of television shows including "The Flash," "Lois & Clark: The New Adventures of Superman," "Baywatch," "The X-Files," "Mad Men," "Southland," "NCIS: Los Angeles," "The Walking Dead," and so much more. While her film career isn't as extensive, she did appear in a few more notable films including "Jackie Brown" (1997) and "Deep Impact" (1998).
Miko Hughes as Gage Creed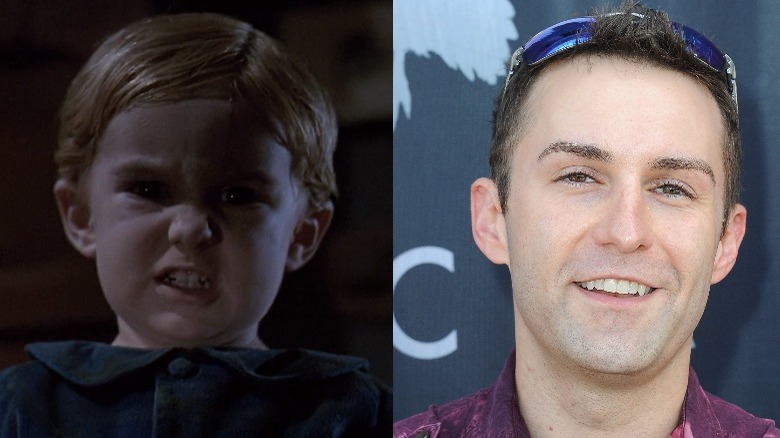 Paramount Pictures/Albert L. Ortega/Getty Images
Little Gage Creed was as innocent as they come. When the Creeds move into their new home, little do they realize that it was just off a road consistently busy with semi-truck traffic — the very reason a local pet cemetery began outside of the old burial grounds. Pets would unknowingly wander into traffic. Unfortunately for little Gage, the truck traffic is also his mortal demise as well. Later, when he returns from the grave, he's not the sweet young boy that he used to be. Malevolent and violent, he seeks only to kill the ones closest to him. There's something rather disturbing about turning a totally innocent young child into a sinister harbinger of death.
Gage Creed was the breakout role for Miko Hughes. As a child, he'd later appear in several other films heading into the '90s. Those films included "Kindergarten Cop" (1990), "Wes Craven's New Nightmare" (1994), "Apollo 13" (1995), "Spawn" (1997), and several others. Hughes also held a recurring role on the television series "Full House" as Aaron Bailey and would continue appearing in several other TV shows throughout the '90s. His acting roles have slowed down in recent years, but he has appeared in shows such as "Veronica Mars," "Scrubs," and "Cavemen." His most recent films include the short film "Brody" (2018), where he voices the titular character, as well as "The Untold Story" (2019).
Blaze Berdahl as Ellie Creed
It's hard to see a young girl lose her precious cat, and Jud Crandall can't let that stand. He guides Louis out to the forbidden Mi'kmaq burial grounds where he can bury the cat. While Louis is suspicious of something mysterious afoot, it's only when the cat returns home the next day that he understands the power behind the burial site. Thankfully for young Ellie Creed, she doesn't have to grieve the death of her cat — yet. When Louis determines that he's going to resurrect Gage, Ellie and her mother go away to stay with Rachel's parents. But the ghost of her father's deceased patient, Victor Pascow, appears to Ellie in a dream warning her of the dangerous path her father is about to wander down.
Blaze Berdahl, the face behind young Ellie Creed, broke into showbiz with this very role, which she shared with her twin sister Beau. She would go on to appear in the "Ghostwriter" TV series from 1992-1995. While she maintained several smaller acting credits throughout her career, her focus shifted to narrator-style voice work (mostly commercial) as an adult. On her official website, credits include voice work for several commercial spots including Dairy Queen, Jack Daniel's, Lincoln, HGTV, Kraft, Adidas, and the Food Network among many others. It's likely that you've heard her voice frequently without ever even realizing it.
Fred Gwynne as Jud Crandall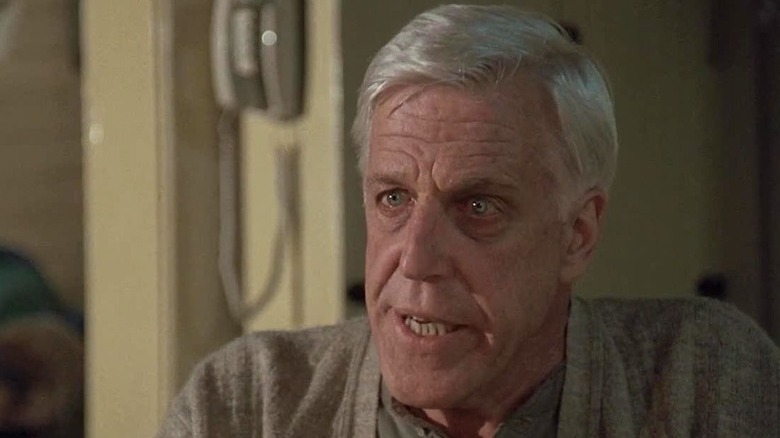 Paramount Pictures
The tragedy of Jud Crandall was that he mistakenly causes the destruction of the Creed family by simply introducing Louis to the ancient burial grounds. Sadly, history repeats itself. In the film, Crandall tells Louis of a time when another local used the site to resurrect his own adult son. As one would expect, the decision ended in a fiery tragedy and, ultimately, death for both father and son. Crandall — the friendly neighbor who greets the Creed family at their new home — means well and is kind-hearted, but nothing ever stays "happy" for long in a Stephen King story.
With a career that encompassed Broadway, television, Shakespeare and the big screen, Fred Gwynne is perhaps most famous for his role in the 1960s sitcom "The Munsters." He portrayed the lead role of Herman Munster, a loose parody of Frankenstein's monster and the head of the household for the odd Transylvanian family attempting to live an average American life. Gwynne's other film appearances included "On the Waterfront," "The Cotton Club," "The Secret of My Success," "Fatal Attraction," and as the judge in "My Cousin Vinny," which proved to be his last screen role. An accomplished painter, singer and author of children's books, the actor passed away in 1993 from pancreatic cancer at the age of 66.
Brad Greenquist as Victor Pascow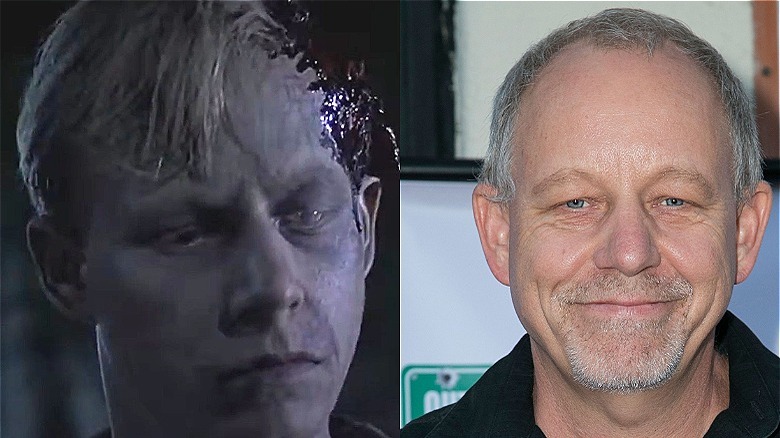 Paramount Pictures/Vincent Sandoval/Getty Images
After attempting to save the life of dying jogger Victor Pascow, Louis is later visited by Pascow's spirit. While the moment is horrifying, with the apparition's bloody head injury on full display, Pascow's intent is actually pure as he attempts to warn Louis to stay away from the soiled ground that threatens to terrorize the doctor's family. Later, when Louis disregards Pascow's warnings, the ghost appears to Louis's daughter Ellie in a dream. His spirit even attempts to follow Rachel, who aims to return home sensing something was amiss. When she returns, she finds her son alive, but not well. Pascow might have been the hero of this story had the living heeded his words.
Brad Greenquist is still active in Hollywood to this day. Following his appearance in "Pet Sematary," he appeared in several other films including "Ali" (2001), "Water for Elephants" (2011), "The Lone Ranger" (2013), and "Annabelle: Creation" (2017). He's also known for his roles in multiple "Star Trek" series, including "Star Trek: Voyager," "Star Trek: Deep Space Nine," and "Star Trek: Enterprise." Greenquist has several other TV credits to his name, including his most recent appearance in the Paramount+ original series, "Why Women Kill."
Michael Lombard as Irwin Goldman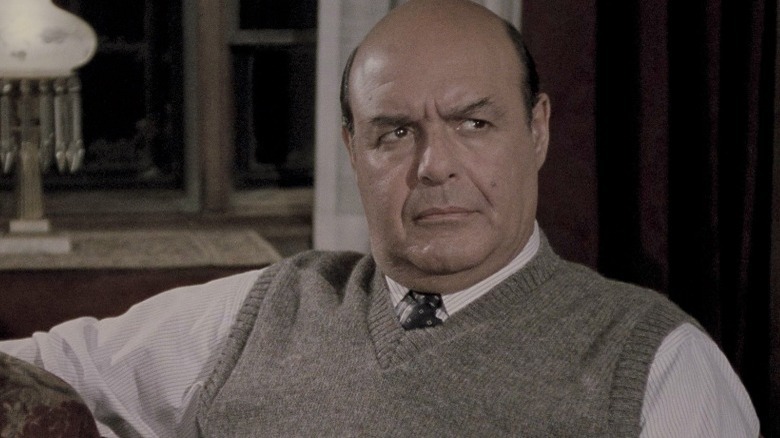 Paramount Pictures
Irwin Goldman, Rachel's father, enters the picture after Gage's tragic death. At the funeral, Goldman is overcome with rage and assaults his son-in-law for not doing his fatherly duty of protecting his son, rubbing salt in the fresh open wound of loss and grief. Later, Goldman apologizes for his actions. However, it seems that his expression of anger potentially hints at his own guilt over the death of his daughter Zelda. While she was ill, he and his wife Dory left Zelda in the care of a very young Rachel, which all goes horribly wrong. Saddling their young daughter with that responsibility is wildly irresponsible parenting — a fact Louis even brings up when discussing the event with Rachel.
Michael Lombard, the actor behind Irwin Goldman, maintained a decent career in TV and film industry. After his role in "Pet Sematary," he would appear in films such as "The Devil's Advocate" (1997) and "The Thomas Crown Affair" (1999). Lombard also appeared in several television series, including "Miami Vice," "Law & Order," "Law & Order: Criminal Intent," and "Law & Order: Special Victims Unit." He notched his last credit in 2013 and later passed away on August 13, 2020 at the age of 86.
Mary Louise Wilson as Dory Goldman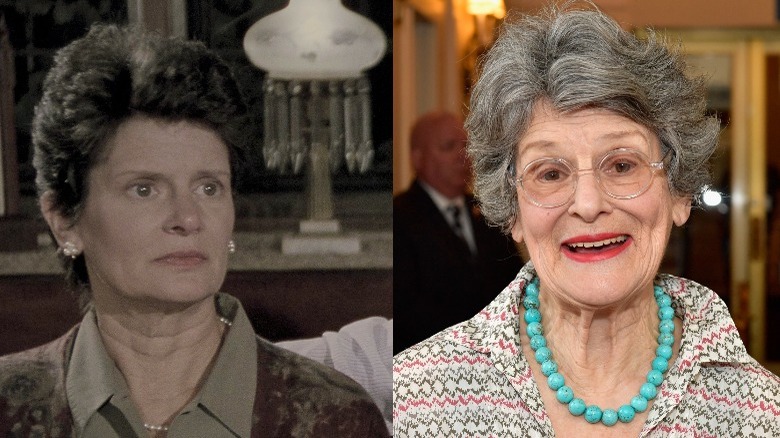 Paramount Pictures/Paul Marotta/Getty Images
Dory Goldman doesn't really get all that much screen time in the film. It is relevant to note, however, that as the mother of Rachel, she was complicit in the negligent death of her daughter Zelda. At the funeral, she can be seen consoling her daughter after her husband explodes in a tirade attacking Louis and blaming him for Gage's death. Later she hears Ellie's first ominous warning about events to come when the little girl talks about a strange dream that she had involving her dad, Gage, and a man named "Paxcow" — which we know as Victor Pascow.
Mary Louise Wilson has a storied career in the world of performance arts. She has performed in numerous productions both on and off Broadway. Her most notable achievements were for her roles in "Cabaret" (1998) and "Grey Gardens" (2007). Both roles earned her Tony Award nominations for Best Performance by a Featured Actress in a Musical, with Wilson winning for the latter show. Wilson would continue to appear in feature films including "Stepmom" (1998), "Nebraska" (2013), and "Ocean's 8" (2018). She can also be seen in several television series including "Frasier," "The Sopranos," "Orange is the New Black," and "Modern Family."
Susan Blommaert as Missy Dandridge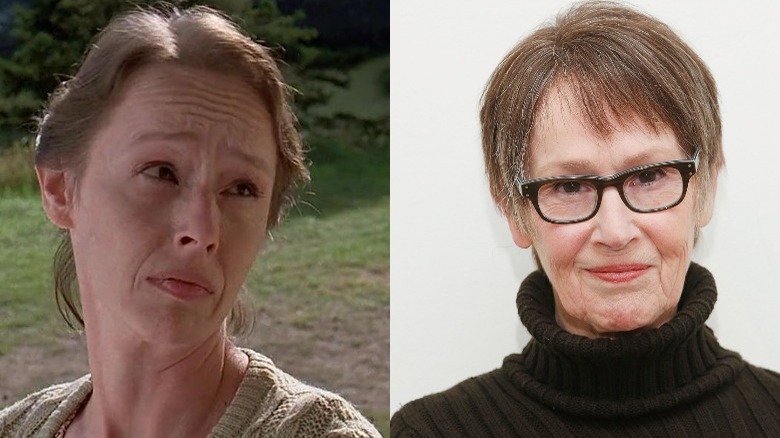 Paramount Pictures/Lars Niki/Getty Images
Missy Dandridge also didn't see much screentime, but she fits right into the mold of Stephen King characters who suffer from chronic torment, pain, or depression of some kind. Dandridge, in particular, suffers from stomach cancer and appears to have a cynical, bleak outlook on life. As the Creeds' nanny, she manages to teach Ellie Creed some rather colorful language that often adds a small bit of a levity to an increasingly dark story. Whether from her own physical pain or any other mental demons she may have been struggling with, Missy Dandridge tragically hangs herself in her basement. In a surprise cameo appearance, Stephen King himself officiates her funeral as a local minister.
With a long resume of film and TV credits, Susan Blommaert hasn't slowed down at all as an actress since "Pet Sematary." Her film credits include "Edward Scissorhands" (1990), "United 93" (2006), "Doubt" (2008), and "John Wick: Chapter 3 – Parabellum," among many others. She's also appeared in episodes of several TV series, including "The X-Files," "Angel," "The Sopranos," and "Boardwalk Empire," while also landing recurring roles on shows such as "The Blacklist." Her most recent appearance was in a 2020 episode of the police procedural drama series, "Blue Bloods."
If you or anyone you know is having suicidal thoughts, please call the National Suicide Prevention Lifeline​ at​ 1-800-273-TALK (8255)​.
Kavi Raz as Steve Masterton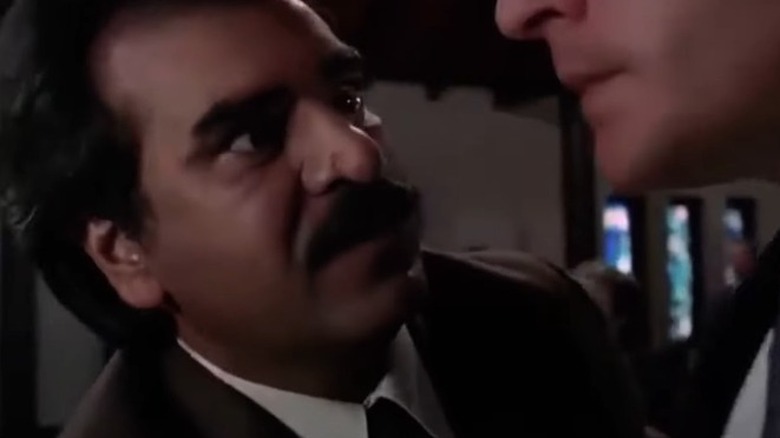 Paramount Pictures
During his first day on the job as a physician at the University of Maine, Louis has a fateful meeting with the mysterious jogger Victor Pascow just before Pascow's death. Louis's associate, Steve Masterton, can be seen helping bring Pascow into the campus's medical wing where Louis works. Masterton is a colleague of Louis's and appears very little in the film, although he's more present in the novel. The only other time Masterton appears is when he's attempting to hold Louis back from retaliating against his father-in-law's attacks at Gage's funeral. He swiftly reminds Louis that this is his son's funeral in an attempt to calm him down.
The actor behind Masterton, Kavi Raz, began his own film studio, K.R. Films Hollywood, in the late '70s, while also continuing to appear in American productions including "NYPD Blue," "Ugly Betty," and "Southland." The majority of his efforts are focused in international film, including productions like "The Gold Bracelet (2006), which focuses on the lives of a family in the aftermath of the September 11th tragedy. Raz not only appeared in the film, but wrote and directed it as well. Currently, he has another film in post-production titled "Sarabha: Cry for Freedom," in which he is also billed as an actor, writer, and director.
Andrew Hubatsek as Zelda Goldman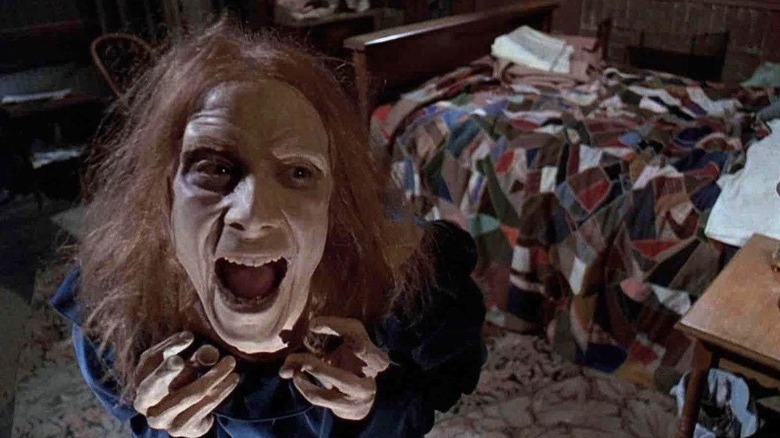 Paramount Pictures
Easily one of the more terrifying aspects of "Pet Sematary," Zelda is Rachel's sister who is afflicted with spinal meningitis. Her body is twisted and deformed. The Goldmans kept her in a back room "like a dirty secret," as Rachel explains it. She admits to hating the pain of caring for her sister, while her parents seemed to remain largely hands off. Leaving young Rachel alone with her, Zelda's condition took a turn for the worse and she choked and gasped for air before finally dying. The film depicted Zelda as a living ghoul with her skin sunken in all over, causing her to appear as a fleshy skeleton. It's an image that haunted audiences.
The actor that brought poor Rachel to life (and death) was Andrew Hubatsek. Little is known about his life outside the film. Aside from two other small roles, "Pet Sematary" is his only film credit. Instead of continuing a career in cinema, he joined the Bloomsburg Theater Ensemble where he performed in and directed multiple shows. He's also worked with other companies, including The Whole Theatre Company, The Riverside Shakespeare Company, and National Actor's Theatre among others. While he may not have pursued work on the big screen, Andrew seems to have fashioned a thriving career on the stage.