AHS Fans Agree This Was Jessica Lange's Best Screen Partner In The Series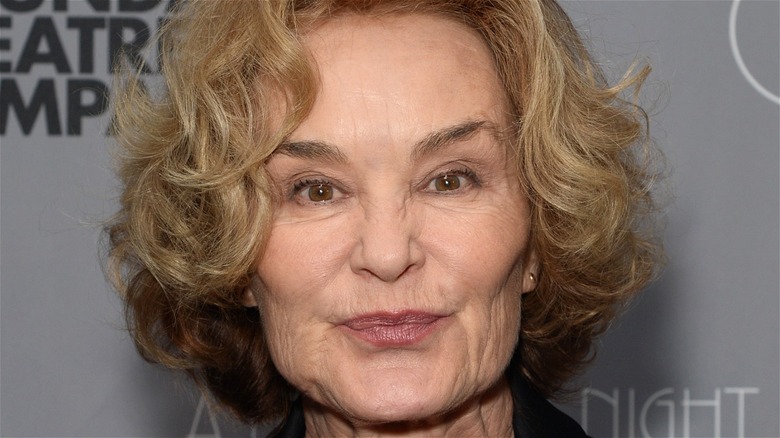 Andrew Toth/Getty Images
Even though she left "American Horror Story" after Season 4, many optimistic fans still wonder whether or not Jessica Lange will ever return to the show. Portraying four different characters throughout her reign on the anthology series, the legendary actress essentially led "American Horror Story" in its early days, and fans were devastated when she announced her departure.
Whether she was playing a murderous mother, nun falling from grace, the baddest witch in town, or a fame-hungry dominatrix-turned-carnie, Lange's lead performances often stole the show on "American Horror Story." However, many fans also laud her chemistry with the rest of the show's ensemble cast. On the "American Horror Story" subreddit, one fan even asked, "Which screen partner has the best dynamic alongside Jessica Lange?"
To narrow down the answers, they rephrased their question as "Which older generation actress shines as much as Jessica throughout shared scenes?" Their poll included four options: Kathy Bates, Frances Conroy, Angela Bassett, and Mare Winningham.
So, which "American Horror Story" actress do fans think shone the brightest when sharing the screen with Jessica Lange?
Jessica Lange and Frances Conroy are a dynamic duo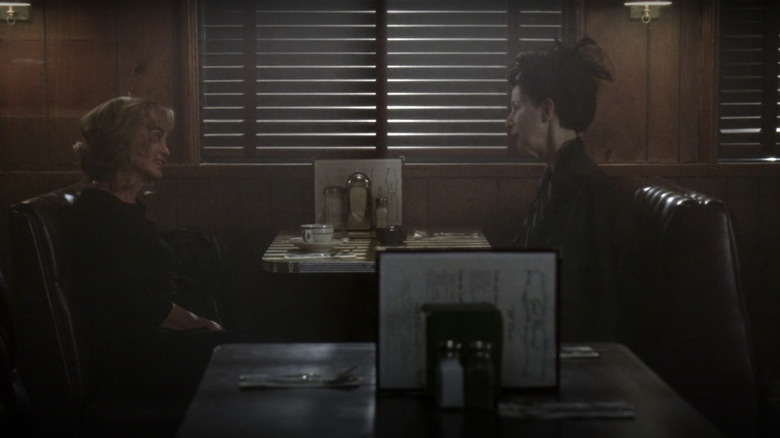 FX
Of the 707 votes cast in the poll, 304 went to Jessica Lange and Frances Conroy, securing them the title of Best Screen Partners. Unlike the other three actresses, Conroy starred in all four of Lange's seasons. They also briefly reunited in "Apocalypse," which featured Lange's first "American Horror Story" appearance since "Freak Show."
"Sister Jude x Angel of death.the last kissing scene was...Iconic," wrote one fan, referring to Lange and Conroy's "Asylum" characters. While the poll received plenty of engagement from fans, most of the comments in its thread focused on the chemistry between Lange and Angela Bassett in "Coven." The actresses' magical rivals earned them second place in the poll with a total of 212 votes. One fan called the pair's hair salon scene "one of the greatest scenes of the whole series," while another said they were "only slightly better than" Lange and Conroy.
An older thread on the "American Horror Story" subreddit praised Lange, Conroy, Bassett, and Kathy Bates, calling them "the matriarch icons" of the show. "They are absolute masters of acting," noted u/lonesometroubador, pointing out the 150+ years of screen experience that exists between them. All of which is to say that, while this poll declared Jessica Lange and Frances Conroy the winners, future fan polls may turn out differently.